Dutch company CTP Invest has started the first phase of realization of their new project. While the works are on the construction of CTPark Belgrade West in Simanovci are getting to the completion, the foundation stone was laid in another city, in the center of Sumadija – in Kragujevac.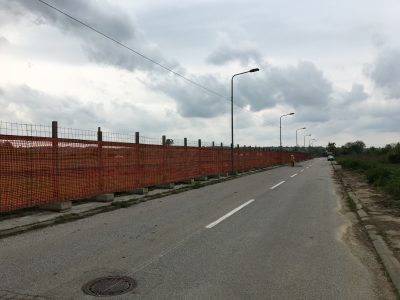 An industrial park of 26.686m2 will be built in two phases, and the completion of works is expected in the fourth quarter of 2019.
In accordance with the requirements of the long-standing partner and the first client of this industrial-logistic center, in the phase will be built slightly more than 18.000m2.
According to director Mr. Djuricek, by the end of the year, CTP Invest will have 100.000m2 built in its Serbian portfolio. After realization of projects in Novi Sad, Kragujevac and in Belgrade, the portfolio will reach 150.000m2.