On December 13, the Embassy of Kazakhstan held a solemn reception on the 26th anniversary of the Independence of the Republic of Kazakhstan.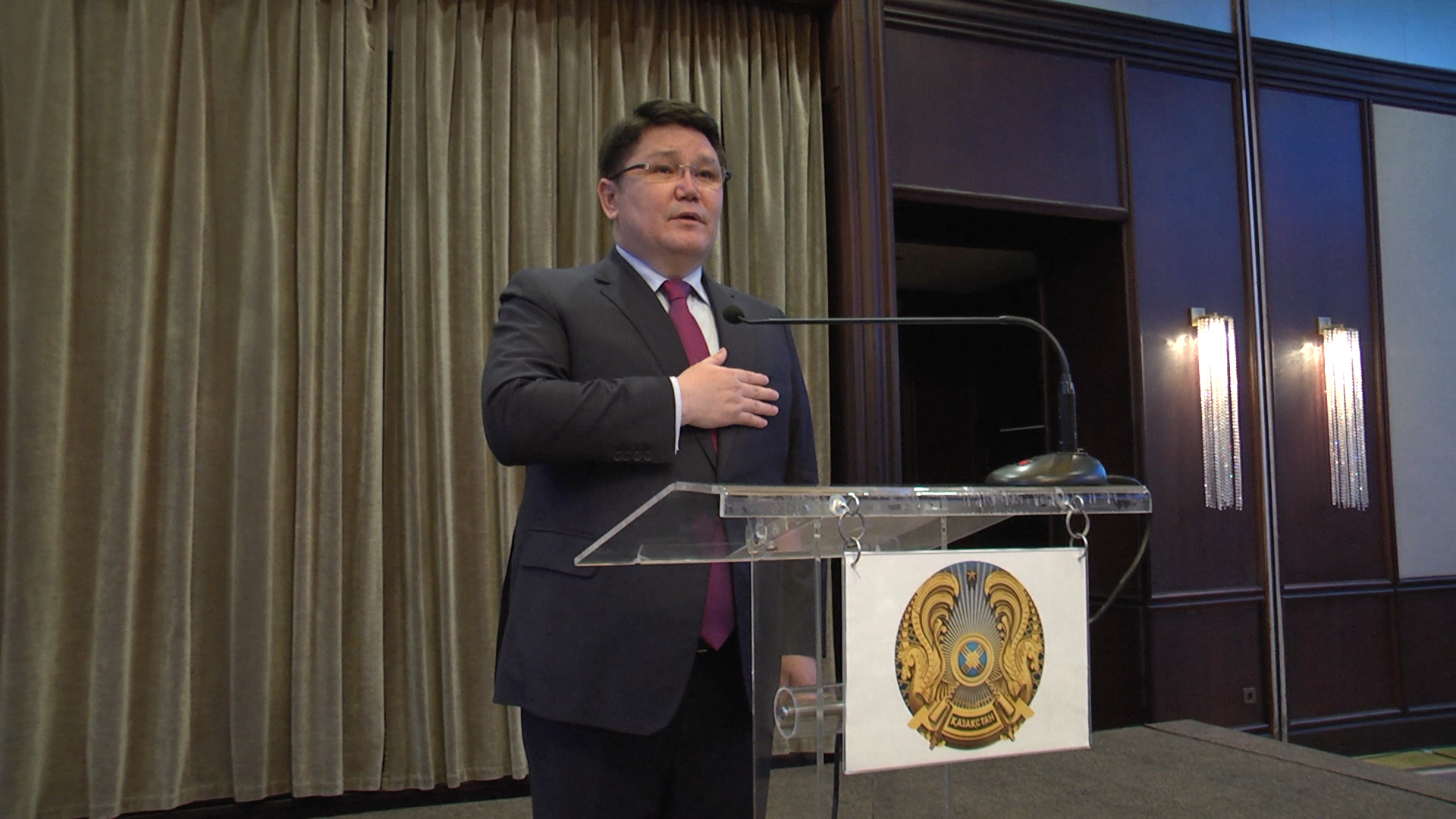 The festive event was attended by the Chairman of the Parliament Maja Gojkovic, Minister on social affairs Zoran Djordjevic, deputies, heads of diplomatic missions, representatives of business and public circles, cultural and art figures, and the media.
In his speech, Kazakh Ambassador Nurbakh Rustemov spoke about Kazakhstan's achievements in the political and socio-economic spheres, international initiatives of the Leader of the Nation, and strategic programs aimed at building a strong and competitive state.
The Kazakh diplomat stressed that 21 years have passed since the establishment of diplomatic relations between Kazakhstan and Serbia and thanks to the friendly relations between heads of the two countries, the Kazakh-Serb cooperation has reached a new qualitative level.
In turn, the Head of the Serbian Parliament Maja Gojkovic expressed her confidence that by joint efforts, Kazakhstan and Serbia will continue to enhance mutually beneficial relations both on a bilateral basis and in multilateral formats. She stressed that Serbia regards Kazakhstan as its important strategic partner.
Kazakhstani musicians performed well-known works of Kazakh classics, popular folk songs of Serbia and demonstrated national Kazakh dances for guests of the event.