IKEA Serbia, Mastercard and Ana and Vlade Divac Foundation have launched a joint project "I am courageous!" To support the economic empowerment of women. From now on, entrepreneurs from all over Serbia, especially those who are engaged in production, will be able to apply on the website of the Foundation and present their business and development plans. Projects with the greatest potential for economic empowerment of women will be supported by financial resources that will enable them to develop their business and increase the representation of women in the economy.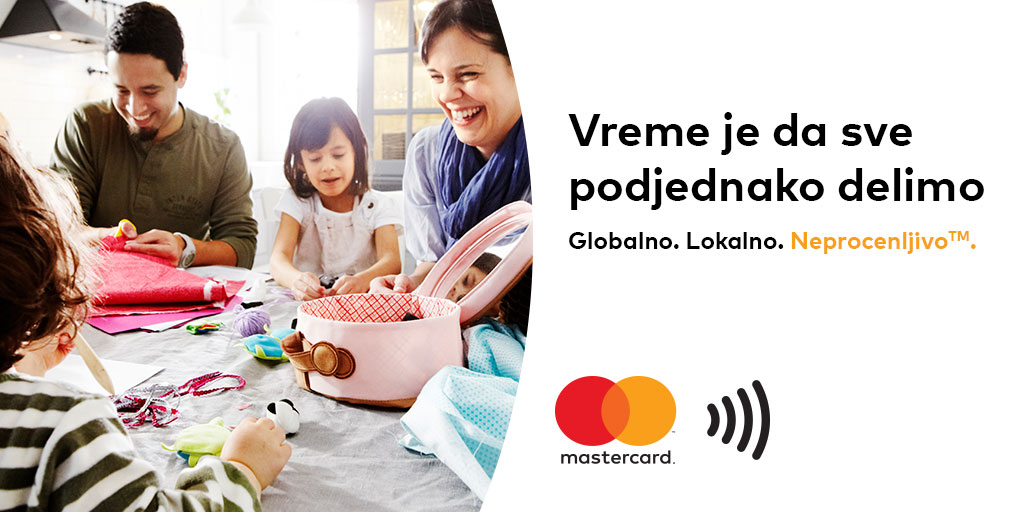 In addition to companies and foundations, the project also enables consumers to engage and support this important goal. Each time, from November 1 to December 31, users of Mastercard and Maestro cards will be contactlessly shopping in the IKEA department store and IKEA Show, the company Mastercard will donate 300 dinars to the project fund "I am courageous!". The companies and the Foundation invite the community to join the project and thus help in the efforts to improve the position of women through their entrepreneurship.
"The IKEA company is committed to improving the position of women in the long term, and by launching this project, we want to create opportunities for their greater economic independence. Equal opportunities for both sexes and the equal involvement of both sexes in business are important for the equal progress of society, achieving greater economic growth and better quality of life. By combining forces with civil society and companies that believe in equal opportunities for all, we jointly create better conditions for greater equality in all areas of business and allow the community to actively engage. For a positive change it is necessary that we all, both as companies and individuals, do our part, "said Jovan Mehandzic Djurdjic, Sustainable Development Manager for IKEA for Southeast Europe.
"For Mastercard, financial, digital, social and gender inclusion are the key to building a modern and prosperous market. Entrepreneurs around the world achieve significant business results, and female entrepreneurship in developing markets, such as Serbia, is largely conditioned by needs, and female entrepreneurs often face limited funding and insufficient access to services. Bearing in mind that only 40% of women in Serbia are included in the labor market, it is necessary to have a wider social initiative by which we will jointly build awareness of what individual families, local communities and the entire economy can gain from empowering women at all stages of business development . For our community, creating equal opportunities for both sexes is priceless, "said Jelena Ristic, market director of Serbia, Montenegro and Bosnia and Herzegovina at Mastercard.
As a socially responsible company, IKEA is committed to a positive impact on society. With strong focus on women's empowerment, the Swedish company has already achieved a gender-balanced ratio of 50/50% among employees, including the level of management, from the beginning of its work on the Serbian market. Also, IKEA guarantees equal pay for the same job and equal development opportunities for all employees.