The transition of society towards a free market and democratic parliamentarianism demanded the major transformation of the media, and accompanying disorientation and failures, says Goran Milić, Director of news and programming at Al Jazeera Balkans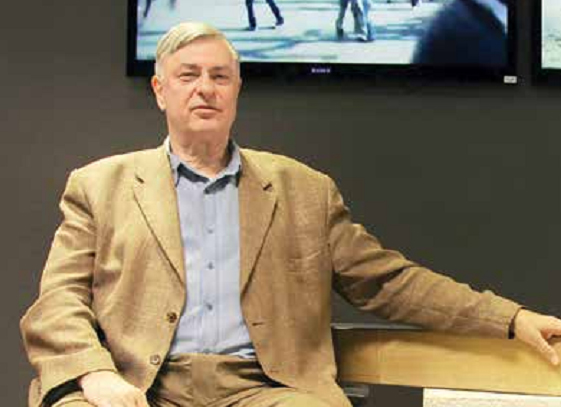 He began his career as a journalist at Television Belgrade, for which he also served as a correspondent in New York. He worked as a professor of journalism at the University of Belgrade, served as president of the Commission for Information at the World Student
Games in Zagreb and was a spokesperson for the Summit of Non-Aligned Countries in Belgrade. After working as editor and head of TV news at Jutel, he was director of the news centre of the wartime government of Bosnia-Herzegovina, after which he was spokesperson for the Olympic delegation of Bosnia-Herzegovina in Barcelona. After working at Croatian Radio and Television, where he was an editor and host of the show Brisani prostor (Erased space) and editor and host of the weekly edition of news programme Dnevnik (Daily), he headed into retirement. However, in February 2011 he became director of Al Jazeera TV for the Balkans.
Could you evaluate the situation in terms of media freedom on the three largest markets of the former Yugoslavia – Serbia, Bosnia-Herzegovina and Croatia?
— Journalism cannot be separated from the general situation in the countries. The transition of society demanded a great transformation
of the media, and accompanying disorientation and failures. The extent to which many entrepreneurs, culture workers, politicians and workers did not adapt to the market is mirrored by the number of media outlets and journalists who have not transformed themselves. Some had enlightening periods, then precipitous falls. Some maintained their stable position, while some created a lot from a little. It was just like all other segments of society. I don't see that anything particularly different is happening in journalism. The only difference is that journalists have access to the media, so they are able to impose their situation as the most important. At one conference, entitled "how to create a free media in Serbia", I noted that the title suggests that the media in Serbia are not free, so I asked – they are not free, compared to what? The situation in the Kingdom of Yugoslavia? During the period of Tito's rule? The time of Milošević's rule? I feel the same way about the state of the media in Croatia and Bosnia. There is no absolute freedom, but if someone tells me that this period has less freedom than there was under communism, I will not believe them.
READ THE FULL ARTICLE IN OUR PRINTED EDITION. SUBSCRIBE NOW AND GET YOUR OWN COPY OF THE MAGAZINE OR READ IT ON MAGZTER!