Op-ed by Žikica Milošević
Popular culture is amazing. Only a few days after global pandemics of corona virus, the song "It's the End of the World as we Know it (And I Feel Fine)" by REM, made back in 1987, hit the charts again. The song tells us about the frustration of Michael Stipe, the singer and the writer of the lyrics, and it has distinctly euphoric tone combined with frustrated reciting lyrics where Stipe mentions pretty much everything that annoys him.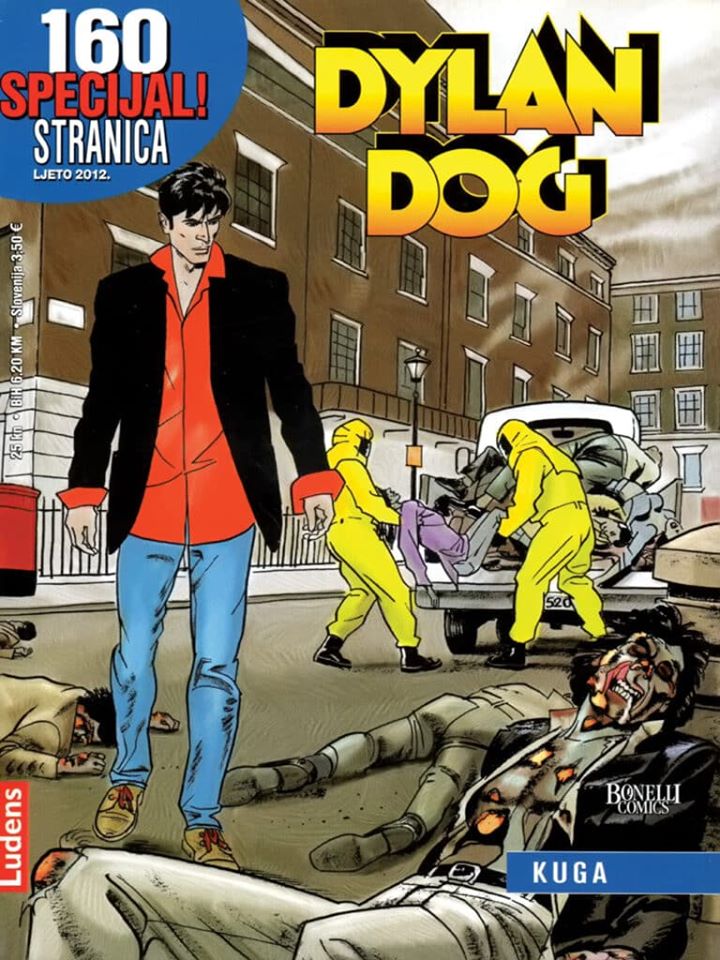 Image: Bonelli Comics, Ludens
And it really looks like the end of the world. The world from two days ago looks utterly different. The countries of Europe have closed their borders (even between them), the entrance to the Schengen Zone is forbidden fo 30 days. The Eurovision song contest is cancelled (or moved to Autumn, there are different hints). The European Football Championship is postponed to June-July 2021, and Roland Garros is postponed to September 2020. Boeing and Volkswagen ceased the production for 2 weeks. The curfew is imposed in Serbia, from 8PM to 5AM.
The two most productive oil-rich countries, Saudi Arabia and Russia, started a full-blown oil war with massively increased production in times when nobody needs oil anyway, and it crushed the price of crude oil. Russia has projected its budget around the price of $40 per barrel, so it can endure many years like that, while Saudi Arabia seems doomed with its budget projected at $80 per barrel. The USA became even more hated when they imposed even harsher sanctions over Iran, instead of easing them, leaving Iranians free to import medical equipment. China jumped in, as usual. A month ago, the Chinese were depicted as "omnivore savages who started the epidemics", now they are the saviours, and everyone wants help from them – in equipment, doctors and experience. The museums and galleries in China slowly opened. The rest of the world is shut. It all seems like some apocalyptic film, like "28 Days Later" by Danny Boyle. Or a Dylan Dog graphic novel.
It the meantime, the UK government gave up the plan of "herd immunity", since someone calculated that "letting the virus spread and people aquiring immunity of the herd" might tin fact, cause 250,000 to 400,000 dead people in the UK. Until only yesterday, the gigs of 20,000 people were routinely going on. With photos of coffins from Italy and crazy measures from the UK, it does not seem silly that Dylan Dog is made by Italians, and happens in the UK. Italy will have a loss of some $460b until the end of this year and experience 17% drop in the earnings. The rest of the world, companies, states and common people, fear of the global crash, which is happening in front of us.
It really looks like the end of the world. And we don't feel fine.