The appointment of Ana Brnabic as prime minister—the country's first female and first openly gay premier—is likely to cause controversy in socially conservative Serbia. The previous premier and now president Aleksandar Vucic will remain Serbia's dominant political figure.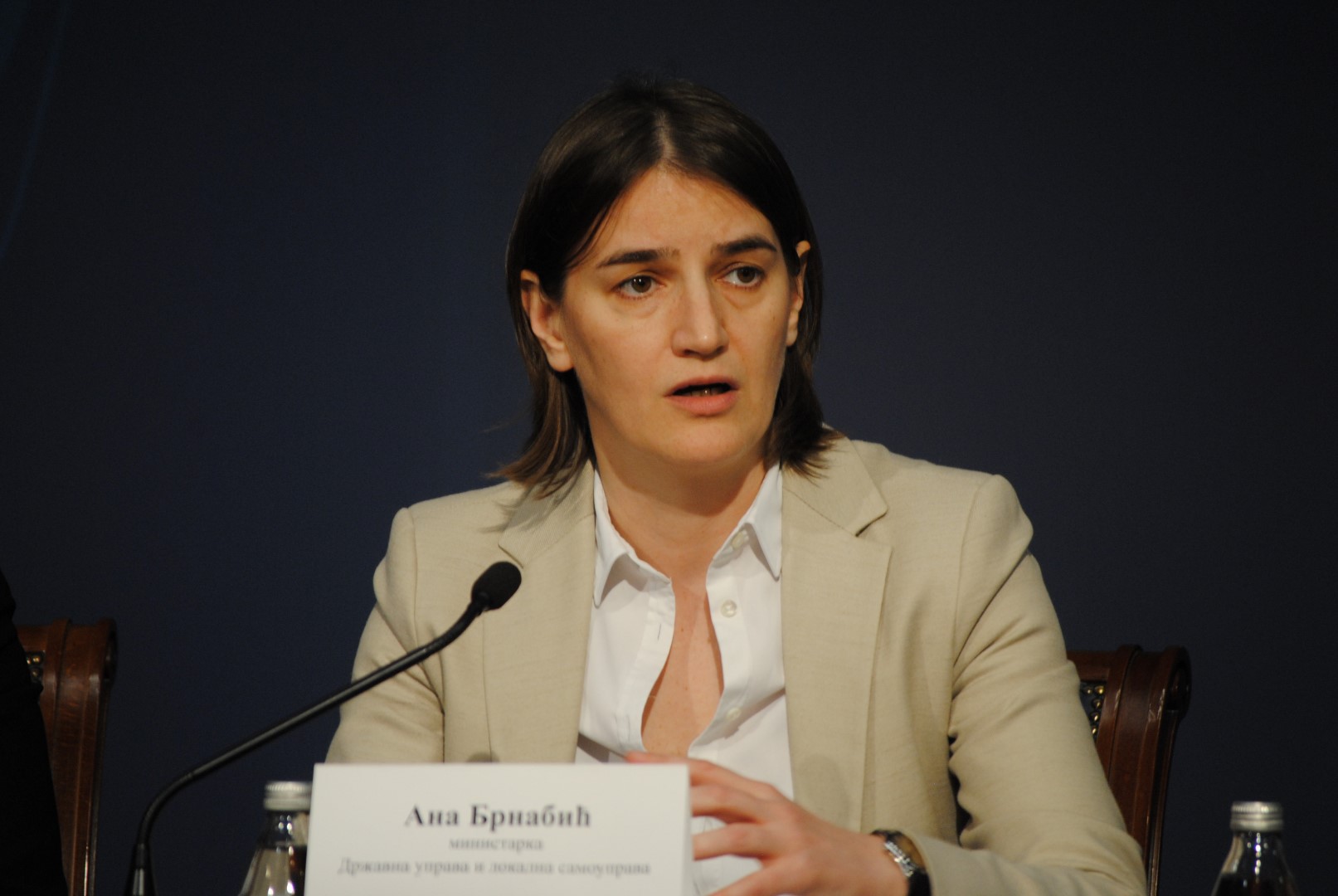 Text: Laza Kekić
Event
The new president Aleksandar Vucic has appointed Ana Brnabic, the minister of public administration and local government, to succeed him as prime minister.
Analysis
The 41-year old Ms Brnabic will be Serbia's first female prime minister, as well as the first openly gay premier in the country's history. Ms Brnabic is highly educated (she studied in the UK, and speaks English and Russian) and has had a successful business career. However, she is politically inexperienced (she only entered politics last year) and as an independent has no political base of her own. She is thus a political lightweight who is entirely dependent on Mr Vucic's patronage. Ms Brnabic is considered a Vucic loyalist and is known for her strongly pro-EU stance.
Although Ms Brnabic's appointment should earn Mr Vucic some additional points in Brussels, it is likely to cause controversy in Serbia which is a deeply socially conservative country. There is also resentment within the ruling Serbian Progressive party (SNS) that Mr Vucic did not appoint as premier someone from the SNS ranks. Although confirmation of the appointment by parliament, expected next week, will be a formality, there has already been criticism of the move by various nationalist and right-wing politicians. This has also included criticism from inside Mr Vucic's governing coalition. The leader of one of the smaller parties in the coalition, Dragan Markovic Palma of Unified Serbia, said Ms Brnabic was "not my prime minister".
The foreign minister, first deputy prime minister and leader of the Socialist Party of Serbia (SPS), Ivica Dacic, had been considered by many as a leading candidate for the premiership. However, it is likely that his potential to emerge as a non-pliant figure and a rival to Mr Vucic scuppered his chances. Mr Dacic was also considered as perhaps too pro-Russian.
Constitutionally, the post of premier is more powerful than that of president. However, there is absolutely no doubt that Mr Vucic will effectively remain Serbia's dominant political figure, irrespective of whether the constitution is amended to enhance presidential powers.
Impact on forecast
The appointment of the inexperienced Ms Bbrnabic as prime minister is in accord with our expectation that Mr Vucic would appoint a pliant figure as his successor, to cement further his total domination of Serbia's political scene.