Every corner tells different story and with every visit you can choose place to sit, depending on mood, entourage or moment.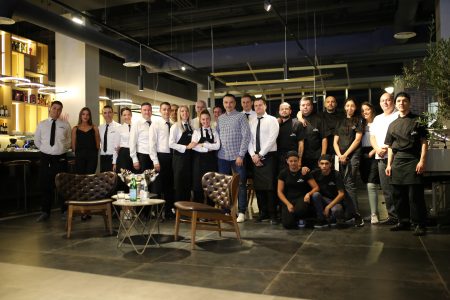 Will you be more for some quick breakfast outside, with view on Senjak and Ada bridge, or company meeting, or just some snack on chesterfield sofas… And maybe, it is time to turn off from everything and with a glass of fine wine chitchat with a waiter.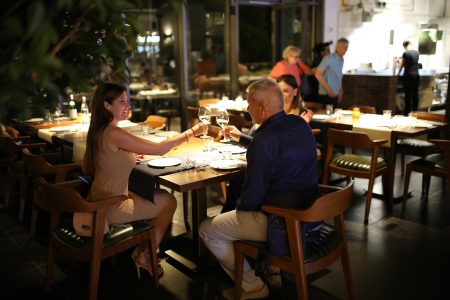 Restaurant Adler represent new fine dining nature: 400 square New York style interior, 200 square meters terrace, open kitchen with mediteranian specialties, more than 60 wine brands, real Italian artisan gelato, original homemade cakes. Interior is NY bistroe lookalike, and international Menu will give you Italian, French, Spanish flavor…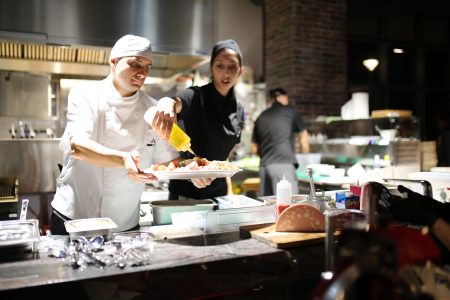 After the restaurant opening, the next stage is finalizing the upper floor where the will be the Event center.
Adler Rooftop Venue is multifunctional space (380 indoor, 250 outdoor) on the highest spot in Ada Shopping Mall, with a one-of-a-kind view on Ada Ciganlija, a marina, Ada bridge and city.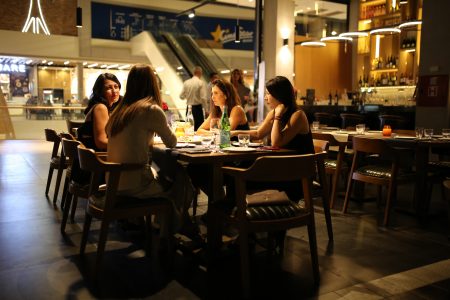 Adler Rooftop Venue will offer the most versatile conditions for your next corporate event, business forum, product launch or urban private party. Panoramic view, interior and exterior which can be adapted to your needs, joined with first-class Adler kitchen and Menu selection, will guarantee a unique experience.