This time around we have also asked the representatives of the authorities, diplomatic corps, international institutions, business associations, media and many others to express their views on the possible re-arrangement of power in the world, the European and regional political scene, the influences on Serbia's accession to the EU, economic development, investments in culture, and as an inevitable question this year, elections which are taking place in many countries, including Serbia. We talked to the Deputy Prime Minister of the Republic of Serbia and Minister of Construction, Transport and Infrastructure.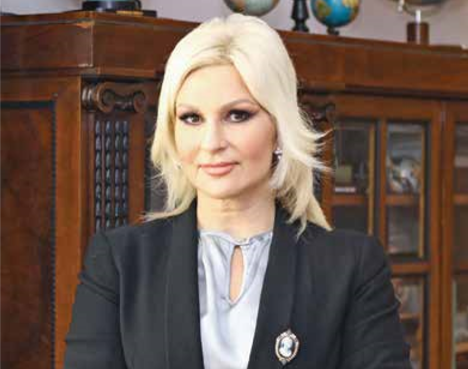 We are witnessing numerous political and social turbulence that can cause political and social order to be modified not only globally but also in Serbia. To what extent can these developments slow or halt the EU integration process?
There is no dilemma that the European Union is Serbia's final destination and that the future of our country and citizens is in the EU. The speed of Serbia's accession to the EU certainly depends on the pace of reforms and implementation of standards that Brussels has set for us, but undoubtedly, a lot more depends on resolving the Kosovo issue. That is why reaching a compromise solution for Kosovo will not only bring a solution to the historical relations between the Serbs and the Albanians, but will also determine the future of our country. Only a politically stable, economically powerful and militarily neutral Serbia can properly resolve the issue of Kosovo and therefore any kind of populism, false patriotism and misunderstanding of the world in which we live can do great harm to Serbia.
Parliamentary elections will take place soon, with a part of the opposition announcing an election boycott. Is such an approach a mitigating or aggravating circumstance for the governing structure?
I have said a long time ago that the boycott would fail. The latest decision by the local opposition leaders to abandon the idea of a boycott is only the finale of a badly directed show. It's not the case that the leaders of the Alliance for Serbia don't want to participate in the election because the election conditions are unfair, but rather they know that they cannot get enough support from voters and that they will lose the elections. In Serbia, citizens choose their government in an election, not on the street, and our country, which is working towards the EU accession, cannot afford the luxury of breaking democratic rules.