We are pleased to inform you that the Ethnographic Museum in Belgrade will once again host the International Festival of Ethnological Film, which celebrates its 25th anniversary. The festival will be held on October 12–16, 2016, and it will present the latest international and local production of ethnological and anthropological film. According to the Festival regulations, the films will compete for the following awards: GRAND PRIX, Award for the best national film, Award for the best international film, Award for the best Non-professional film, Award for the best ID3min film, Award for the contribution to intangible cultural heritage, Award for the best cinematography, Award for the best editing, Award for the best contextual application of sound.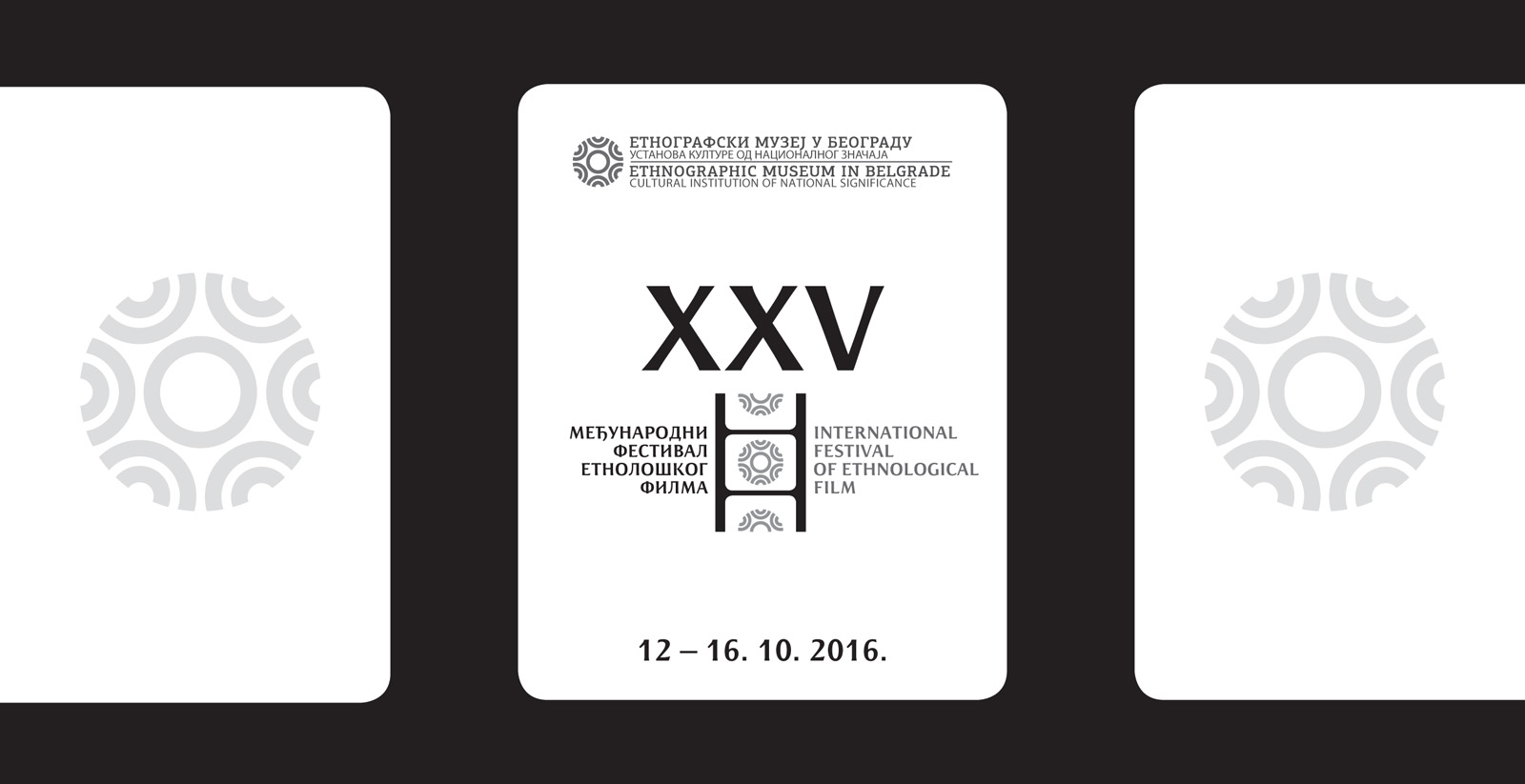 The Selection Committee of the 25th International Festival of Ethnological Film, Aleksandra Pavićević (Senior Research Fellow at the Institute of Ethnography SASA) and Stevan Jovičić, (film historian) saw 219 films coming from more than 40 countries, 119 of which were international, while 10 were non-professional. After the consultations, they decided to recommend 57 films for the inclusion in the Festival programme: 32 in the Competition Programme, 21 in the Informative Programme and four in the Non-Professional Programme.
The Jury of this year's edition of the Festival are Stole Popov (graduated in film directing from the Academy of Theatre, Film and Television in Belgrade. Between 1978 and 1988, he worked as a film director in Vardar Film), Prof. Dr. Naško Križnar (ethnologist and archaeologist) and Vladimir Anđelković (graduated production from the Faculty of Dramatic Arts. He has been involved in non-professional film production since 1972).
The Festival will feature a two-part Special Programme. Each segment will feature three films: A musemum profesional in the world of ethnological film – Vojvodina (The country of Vajaja, St' Paraskeve's day and Nothing is sweeter than honey) and Awarded films of the Serbian broadcasting corporation (Patron saint's feast in Šumadija, Cristmas in Polimlje and I'm alive, I'm not dead yet).
Beside the Special Programme there will be Retrospective of the films, "Towards the Jubilee – Rewiew of previous first prize winners", which previously won the Grand Prix award. From the first Festival held in 1991. to the last year winner. This Retrospective will be held in Yugoslav Cinematheque, our longtime collaborator, from 7th to 10th of October. The films will be shown in three sets, from 5pm, 7pm and 9pm.
Detailed programme and schedule are available at the Festival website, as well as the Festival's Facebook page: https://www.facebook.com/EtnografskiMuzejBeograd.EthnographicMuseumBelgrade/