Op-ed by Žikica Milošević
The old Serbian proverb got a bit stained after a low-humour TV series, but it exemplifies the situation in the world. In Sweden, they don't care much about Covid-19 pandemics, emphasising human rights and economy. Is it dangerous? Is it the most freckles or the most appropriate response to Covid-19? We will see.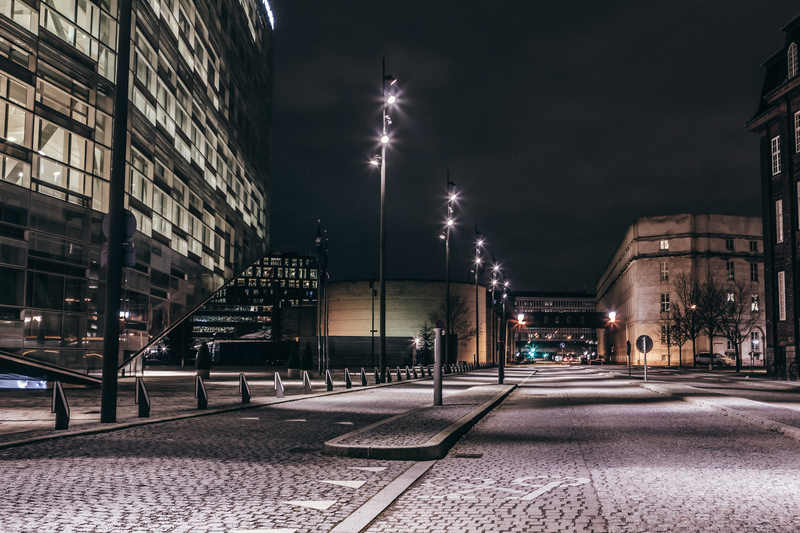 AMERICA ON THE VERGE OF BREAKDOWN… OR TRUMPIAN RECOVERY?
In the USA, President Trump decided not to quarantine 3 states from New England area, and the country swiftly came to the top of the list of the infected people. Tonight, Trump said that the death toll would be enormous and they should have reduced it to 100,000 or so, while Dr. Anthony Fauci warns the nation about some 200,000 dead people. It is enormous, and having in mind the late measures, poor health system in America and American individualistic spirit, it does not seem unbelievable. Maryland Governor issued an stay-at-home order, while Trump threatens to "take over" San Francisco from "sick puppy" Nancy Pelosi. Joe Biden wants the progressive young and Latino voters to back him, but they see him as the "least inspiring candidate" in years, urging him do adopt a great deal of Sanders' strategy. Even then it is not certain that Biden, in this situation, can win any attention when Trump parades with his loud measures.
President Donald Trump has invoked wartime powers, ordering General Motors to produce ventilators to treat Covid-19 patients. The move comes after Trump unloaded on the automaker for delaying production. Trump's order, signed on Friday, requires General Motors to "accept, perform, and prioritize Federal contracts for ventilators," per a White House statement. Previously, Trump had touted GM's commitment to producing 40,000 ventilators in partnership with Ventec Life Systems, but after GM supposedly revised that number down to 6,000, Trump accused them on Friday of "wasting time." "Our negotiations with GM regarding its ability to supply ventilators have been productive," Trump's statement read. "But our fight against the virus is too urgent to allow the give-and-take of the contracting process to continue to run its normal course. GM was wasting time." Several hours earlier, Trump exploded at GM, demanding on Twitter that the automaker open its "stupidly abandoned Lordstown plant in Ohio" and "START MAKING VENTILATORS, NOW!" – says RT.com.
EUROPE WAKING UP
Italian Prime Minister Giuseppe Conte, whose country has the highest number of coronavirus deaths in the world, called on the EU to "make no tragic mistakes". Otherwise, "the Union could lose its sense of existence". French President Emmanuel Macron also shares his concerns. "Are the EU and the Eurozone reduced to a monetary institution and a set of loose rules that allow each country to do their own thing? Or are we acting together to finance our costs and our needs in this pernicious crisis?" Macron wondered. Nine countries, including Italy, France and Spain, asked in a letter sent to European Council President Charles Michael to allow joint bonds to be issued. it would fund support for Member States' health systems in the fight against coronaviruses, and thus help EU economies. It's about the so-called "corona–bonds", which everyone would jointly guarantee and which would then allow cheaper borrowing by individual members for crisis management purposes. However, Germany and the Netherlands strongly oppose joint bonds. German Chancellor Angela Merkel and Dutch Prime Minister Mark Rute propose that a Eurozone rescue fund be activated, which could lend to countries in financial difficulty. The South thinks it is not enough. Former German Minister of Foreign Affairs and Economy, Social Democrat Sigmar Gabriel, expressed concern that "Europe could fall apart" and Dutch Central Bank President Klass Knot warned his PM "The house is burning. All efforts must now be directed to extinguishing the fires."

But they are not all interested in putting the fire out. Some of them are too late, and some of them are repeating the mistake from 2008-2014 and the PIIGS-crisis. Yannis Varoufakis warned the EU that it might be the crossroads for it, reminding Europe that the World Economic Crisis and Migrant Crisis were enough, the third crisis in which the South will not achieve anything from the EU might signal its collapse, aided by the likes of Orban, Putin, Salvini, or Le Pen. You can bet the Italians and Spaniards will remember everything and who helped them. This is the time to strengthen the EU, or to lose it. And America is running against the clock now. Fingers crossed they will all succeed.