Trag Foundation granted the VIRTUS Award for Philanthropy to companies, SMEs and individuals, who worked in the most effective way during 2016, to support non-profit organisations for the common good and interests. The winners were given their awards by Ana Brnabić, Minister of State Administration and Local Government, H. E. Kyle R. Scott, US Ambassador to Serbia and Mr Oscar Benedict, Deputy Head of the EU Delegation to Serbia.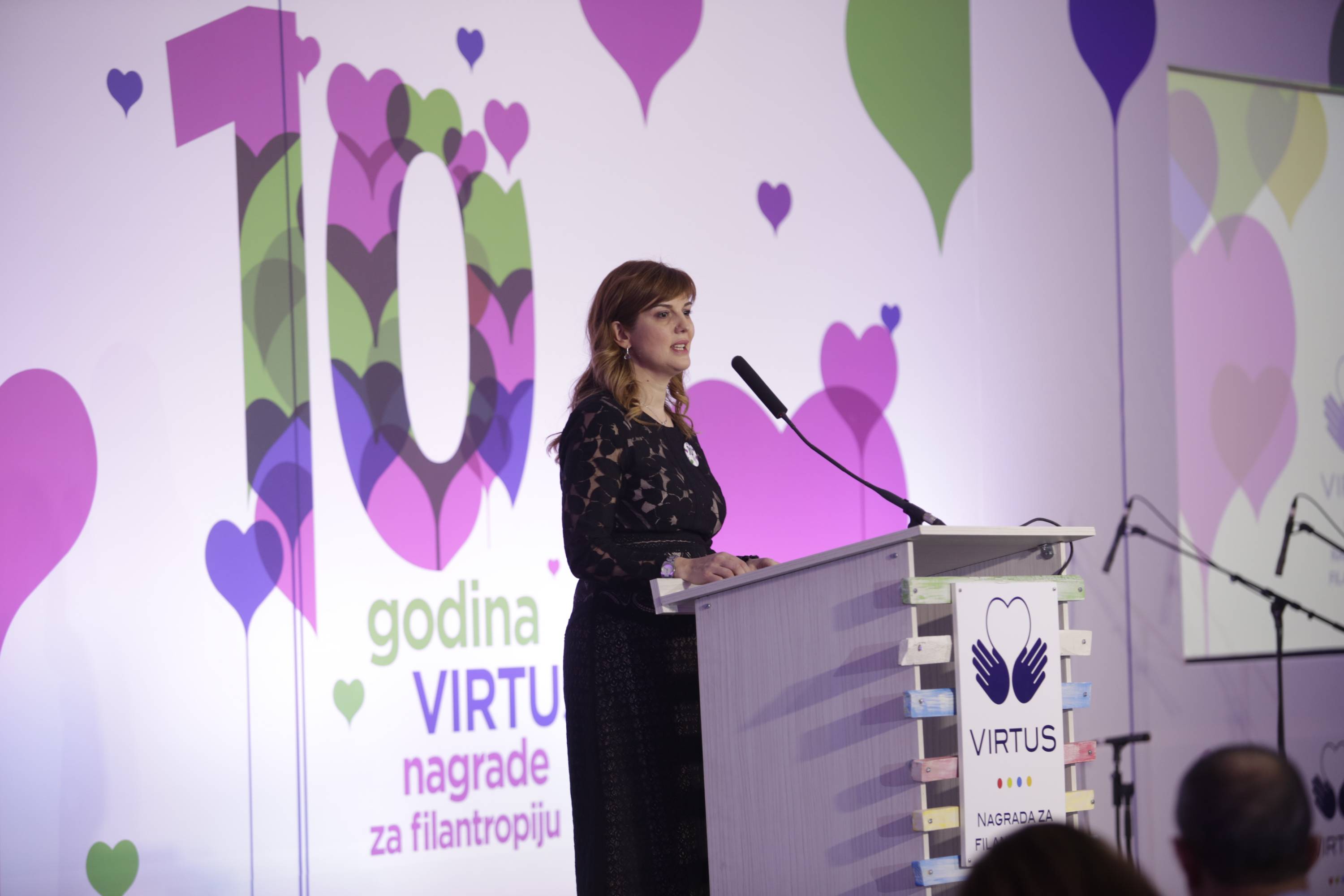 Winner of the main award for contribution at the national level is the company Hemofarm. KPMG was awarded for the contribution to the local community in which the company operates, and a prize for long-term partnership of business and non-profit sectors was assigned to the Telekom Serbia. Yumis from Niš won the award in the category of small and medium enterprises, while the award for individual contribution to philanthropy got Hido Muratović, a benefactor from Novi Pazar. Winners of special awards were Ljiljana Nedeljković, president and founder of the Association of Women "Višnja (Cherry)", ERSTE Bank and Ringier Axel Springer.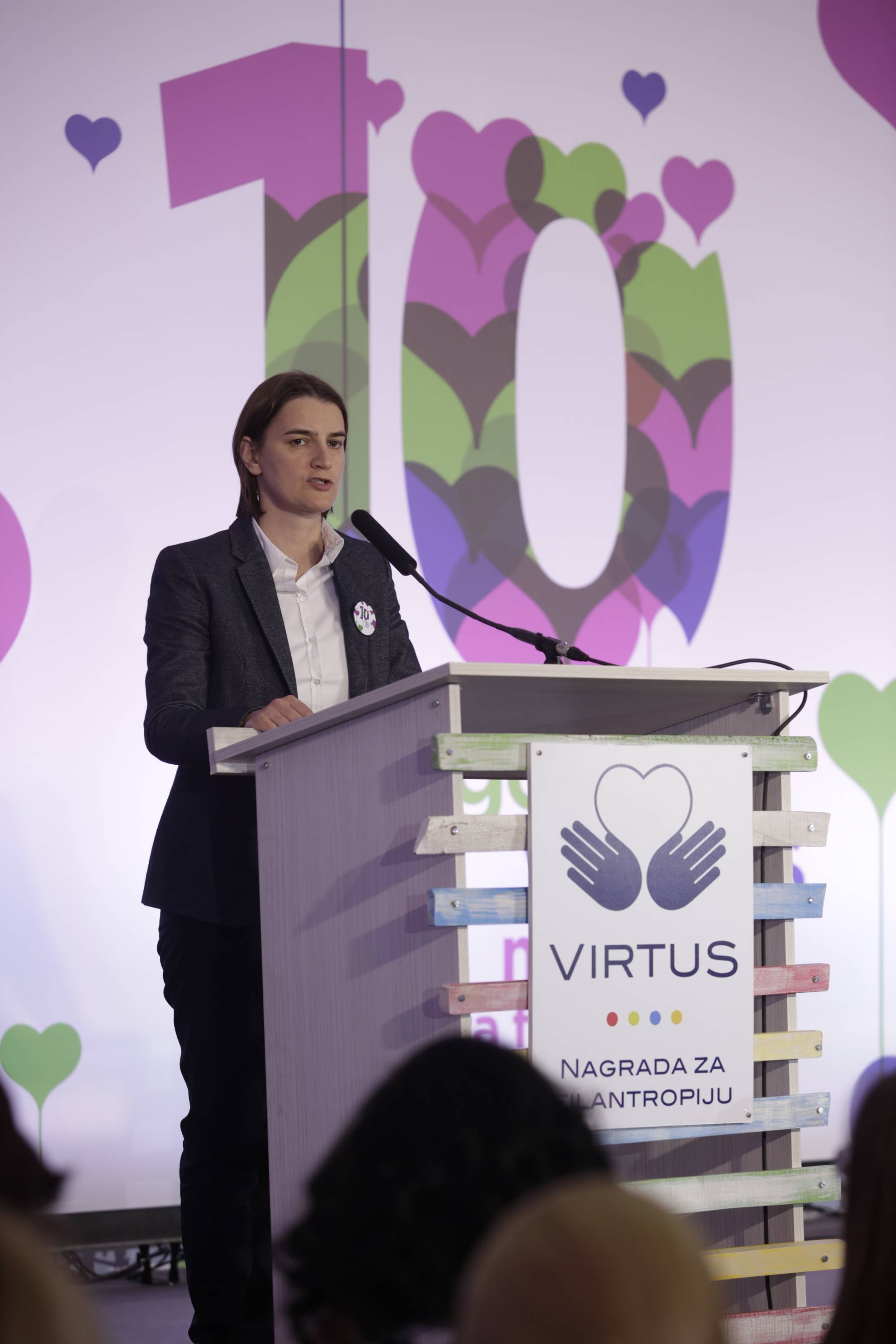 VIRTUS award was established in 2007 as the first and most important awards for philanthropy in Serbia. The award is given in order to identify and publicly recognise the companies and individual donors that strategically support the development of communities and so they give the best example to others. Through VIRTUS Award, Trag Foundation has for ten years promoted philanthropy in our country and encouraged more companies and individuals to get involved in programmes and initiatives for the common good.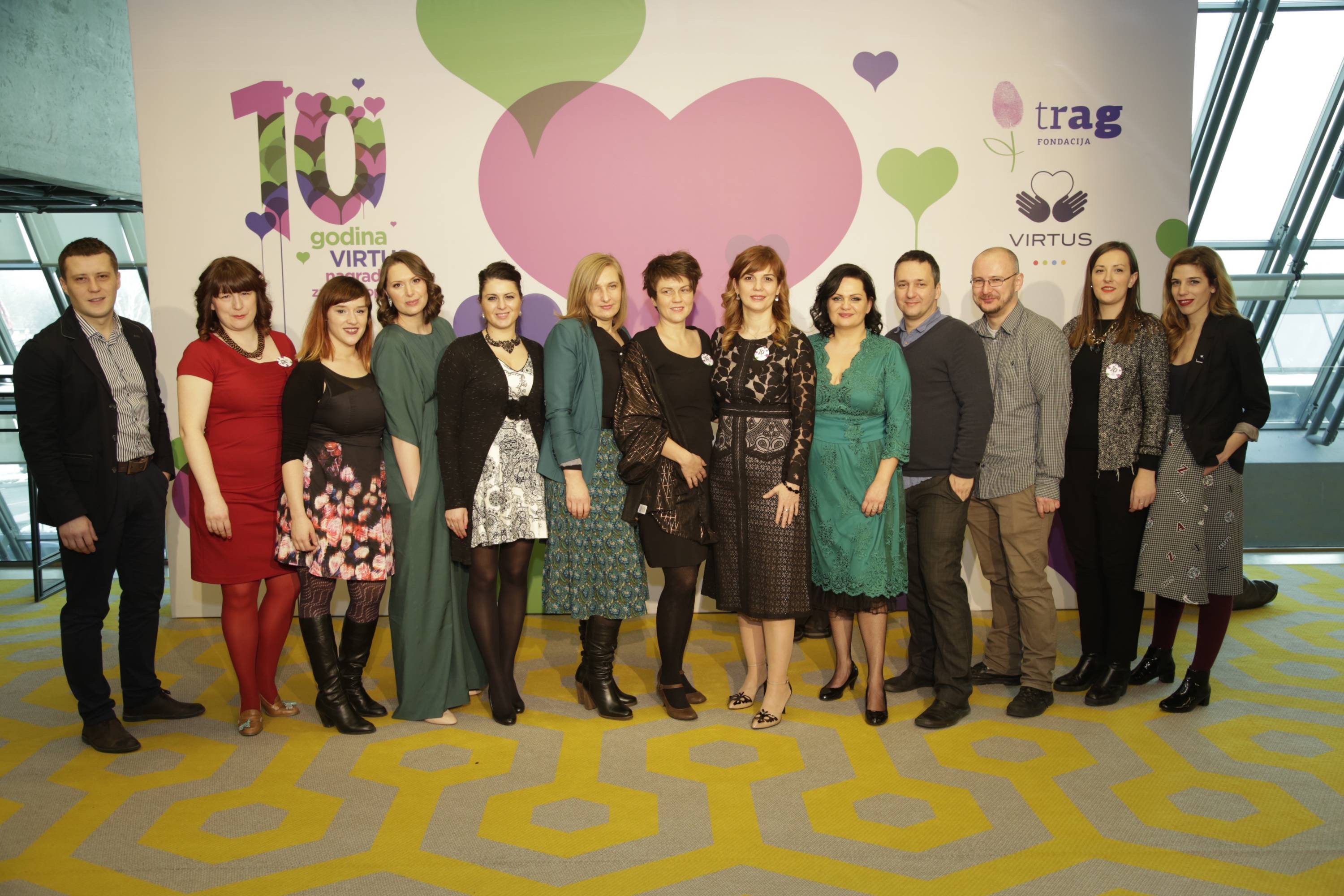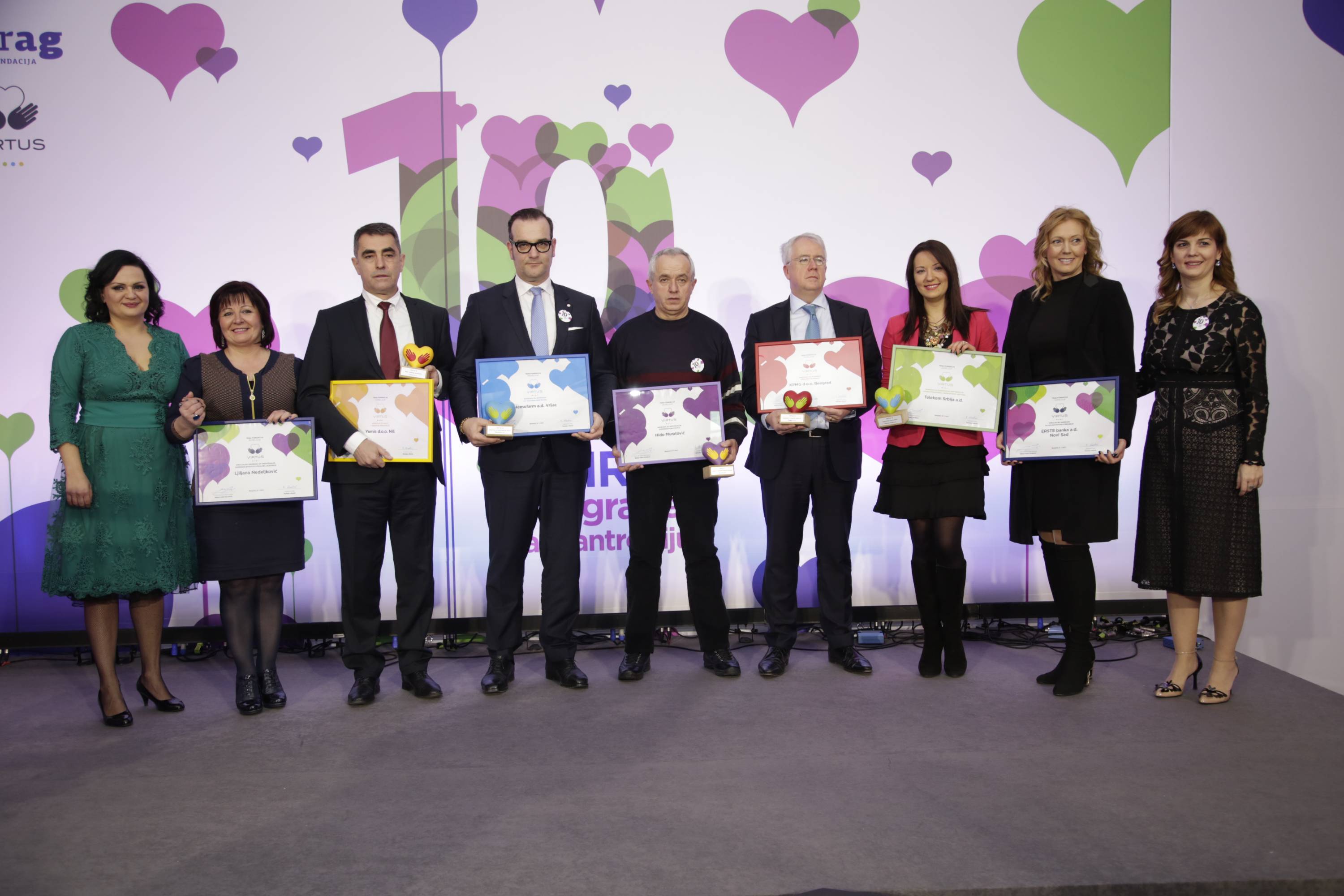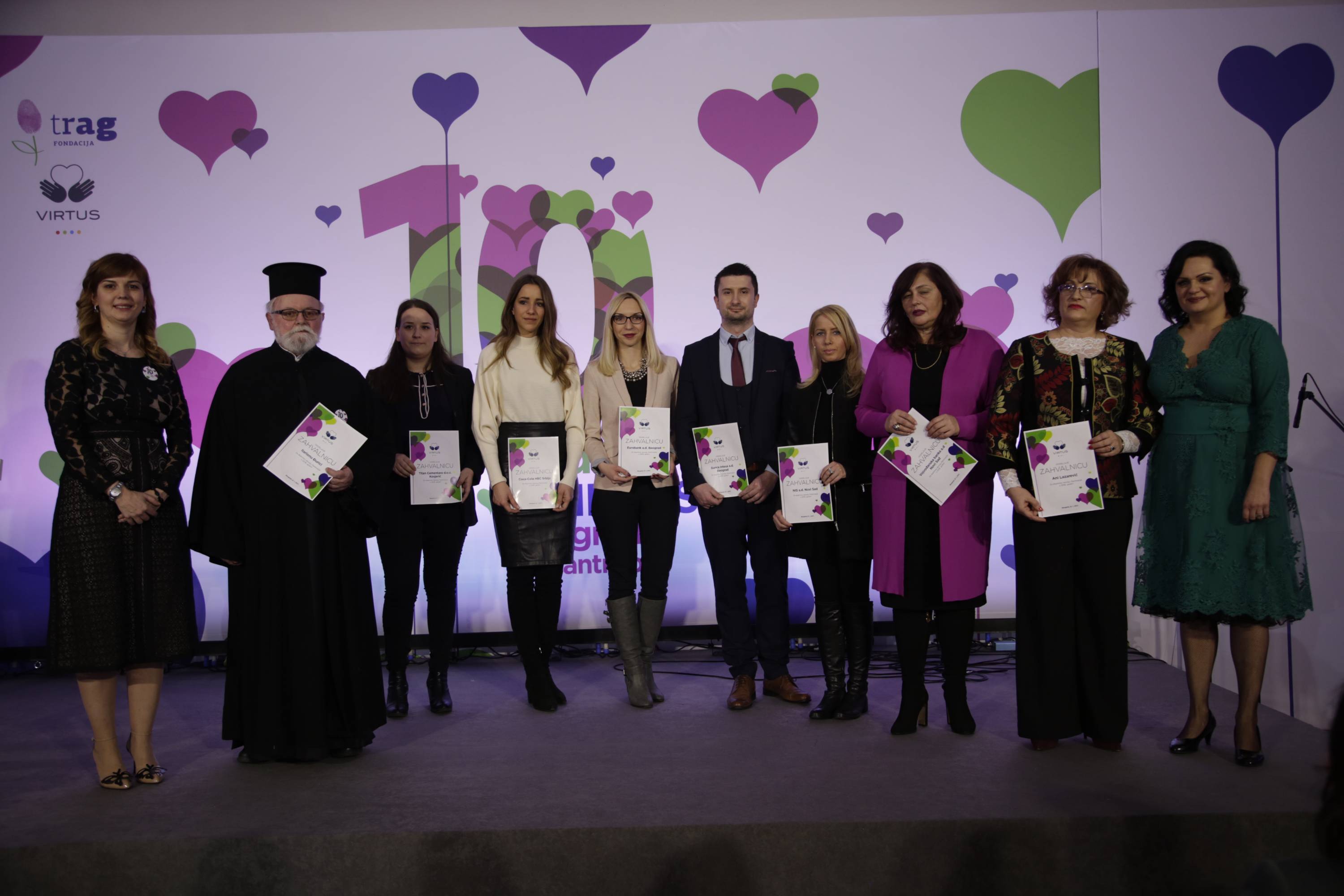 The competition for this year's VIRTUS Award was open from 10 October to 17 November 2016. VIRTUS award is presented in cooperation with the European Union, Balkan Trust for Democracy, the US Agency for International Development (USAID), the Rockefeller Brothers Fund (RBF) and the Foundation Č.S. Mot. More details about the VIRTUS award and Trag Foundation can be found at the following link: https://www.tragfondacija.org/virtus