It is quite likely that soon we will exercise in a smart gym, and create energy simply by working out – once Energym team, the winner of "I have a solution for a smarter city" prize contest, brings to life their project. The contest was organized by Belgrade Waterfront, to reward the most innovative ideas for enhancing the quality of life in cities.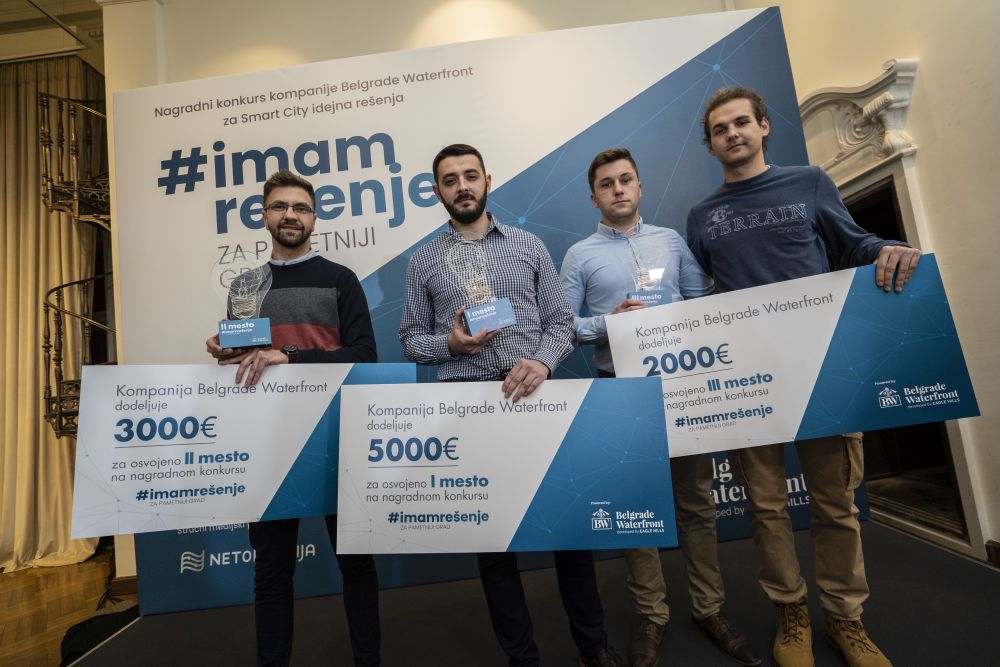 Among 172 teams and individuals that initially applied, ICT Hub chose 10 finalists that competed in front of expert jury, whose esteemed members rewarded three winning ideas at the final event. Rewards also went into the hands of Smart Light team for their concept of smart street lighting, as well as to Smart Solutions team for the idea of smart containers that help communal services in more effective waste treatment.
To further develop or apply the best solutions, Belgrade Waterfront has also secured additional 25 000 euros!