The 1st Greek weekend in Belgrade (Grčki vikend u Beogradu), was successfully held on 14th and 15th May, at the Republic Square (Trg Republike), under the auspices of the Greek Embassy in Belgrade , the Greek National Tourism Organisation (Office in Belgrade), and the Hellenic Business Association in Serbia, with the support of the City of Belgrade, the Tourism Organization of Belgrade and Serbian National Tourist Organisation.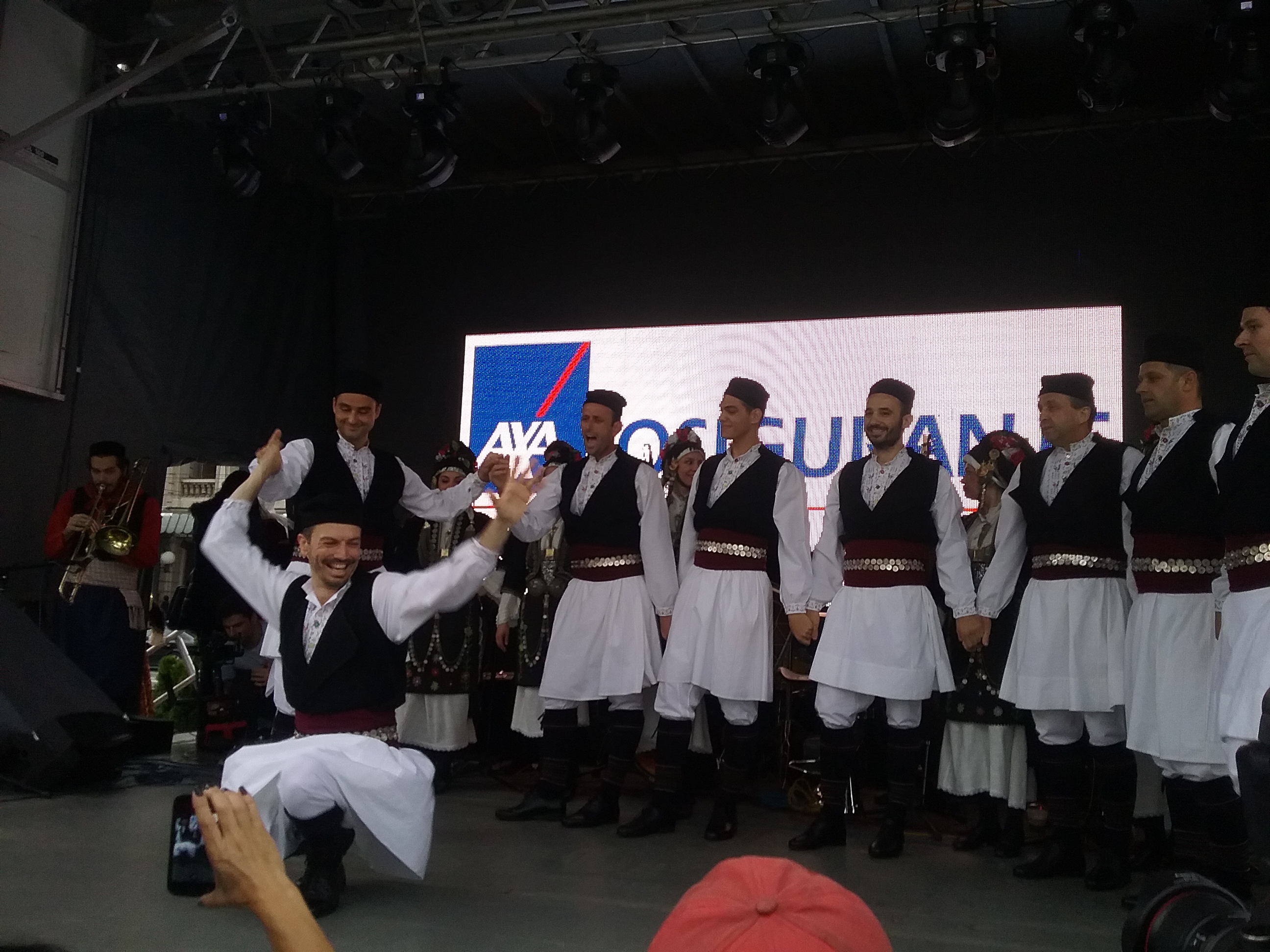 Organized by the International Friendship Association, aimed to present the whole of Greece (Greek enterprises in Serbia, tourism, tradition, music, gastronomy, etc.), and also contribute to the further strengthening of the traditionally good relations between Greece and Serbia.
Among the sponsors/participants were Prva TV, B92, Excelsior Hotel, Hotel Junior, Mouzenidis travel, GlobMetropolit Turs, the Tourism Organisation of. Chalkidiki, the Chamber of Larissa, Piraeus Bank Serbia, AXA insurance, G4S Secure Solutions, Super Vero, Hrana Mediterana, AXA, ECO Pumpe, Minerva , Galaxy, Jovanjica, Mellon Serbia, Coffebrands, etc..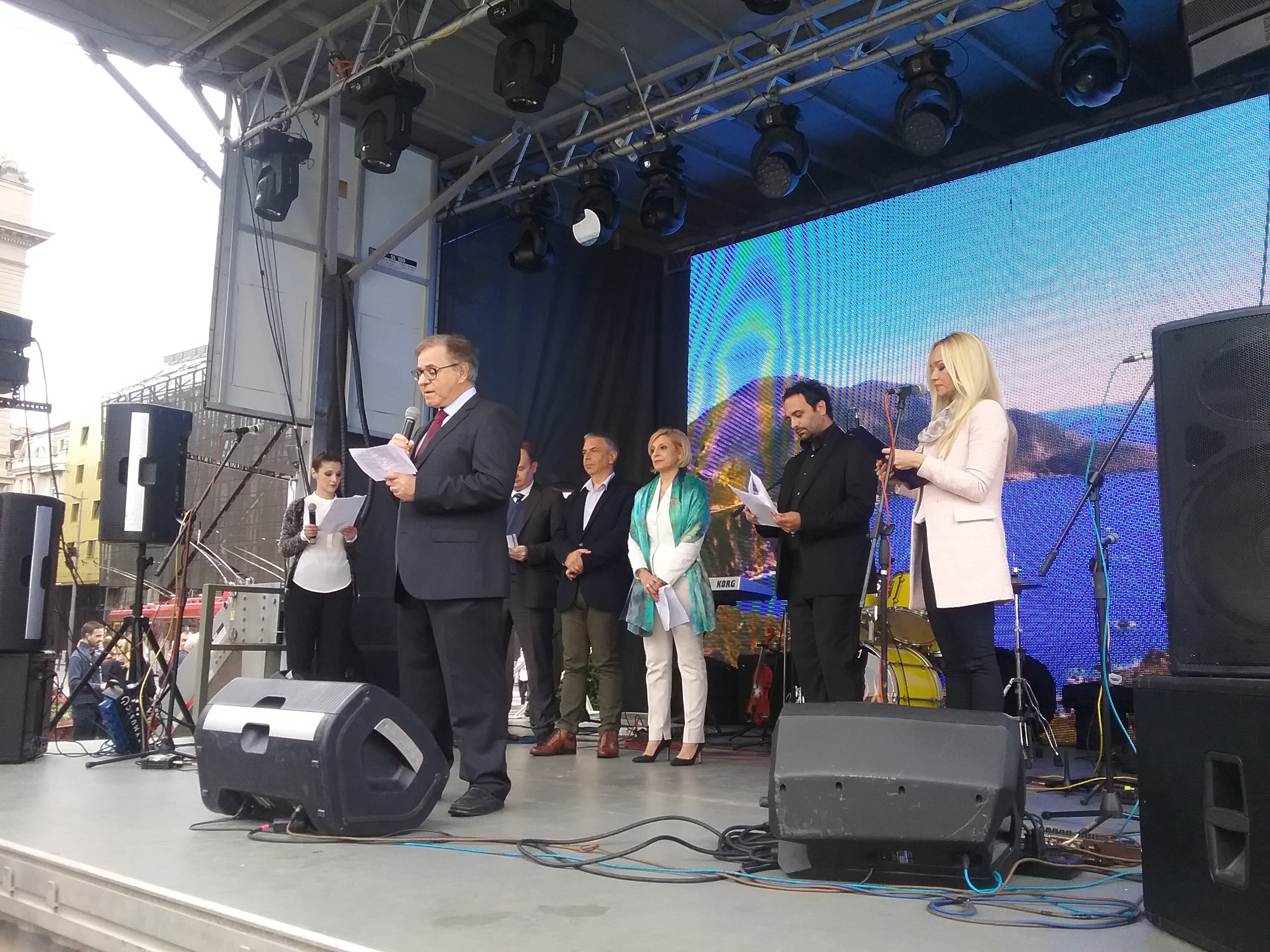 Both days included a rich cultural programme with performances of traditional Greek dances, live music and dj.
The "Lykion ton Hellinidon" (Lyceum Club of Greek Women) of Larissa, with a 30 -member dance group dressed in exceptional authenic Greek traditional costumes presented dances from various regions of Greece, accompanied by their official band "Modal Way".
Belgradians actively participated, dancing and singing, during the performances of the excellent band "Penaeus", also from Larissa, which filled the Republic Square with contemporary Greek music and songs , as well as to the short Greek dance lesson (Sirtaki) offered to the audience, on both days.
During the Greek Weekend , two theaters near the Republic Square were showing plays related to Greece: on Saturday, May 14th "Antigone" at the National Theatre, and the show "Zorbas the Greek" at the Terazije Theatre, and on Sunday May 15th, the musical "Mamma Mia" at Terazije Theatre.
Despite the drizzle Belgradians and visitors attended the event , with or without their umbrellas , expressing their love for Greece and their interest in Greek products and holidays in Greece.