A safer, more secure and private way to pay with iPhone and Apple Watch
Mastercard Serbia today brings Apple Pay to its ProCredit customers, a safer, more secure and private way to pay that helps customers avoid handing their payment card to someone else, touching physical buttons or exchanging cash — and uses the power of iPhone to protect every transaction.
Customers simply hold their iPhone or Apple Watch near a payment terminal to make a contactless payment. Every Apple Pay purchase is secure because it is authenticated with Face ID, Touch ID, or device passcode, as well as a one-time unique dynamic security code. Apple Pay is accepted in grocery stores, pharmacies, taxis, restaurants, coffee shops, retail stores, and many more places, wherever contactless payment is enabled.
Today we are launching Apple Pay in Serbia, bringing secure and seamless mobile payment experiences at a time when consumers around the world are craving safe, touch-free transactions.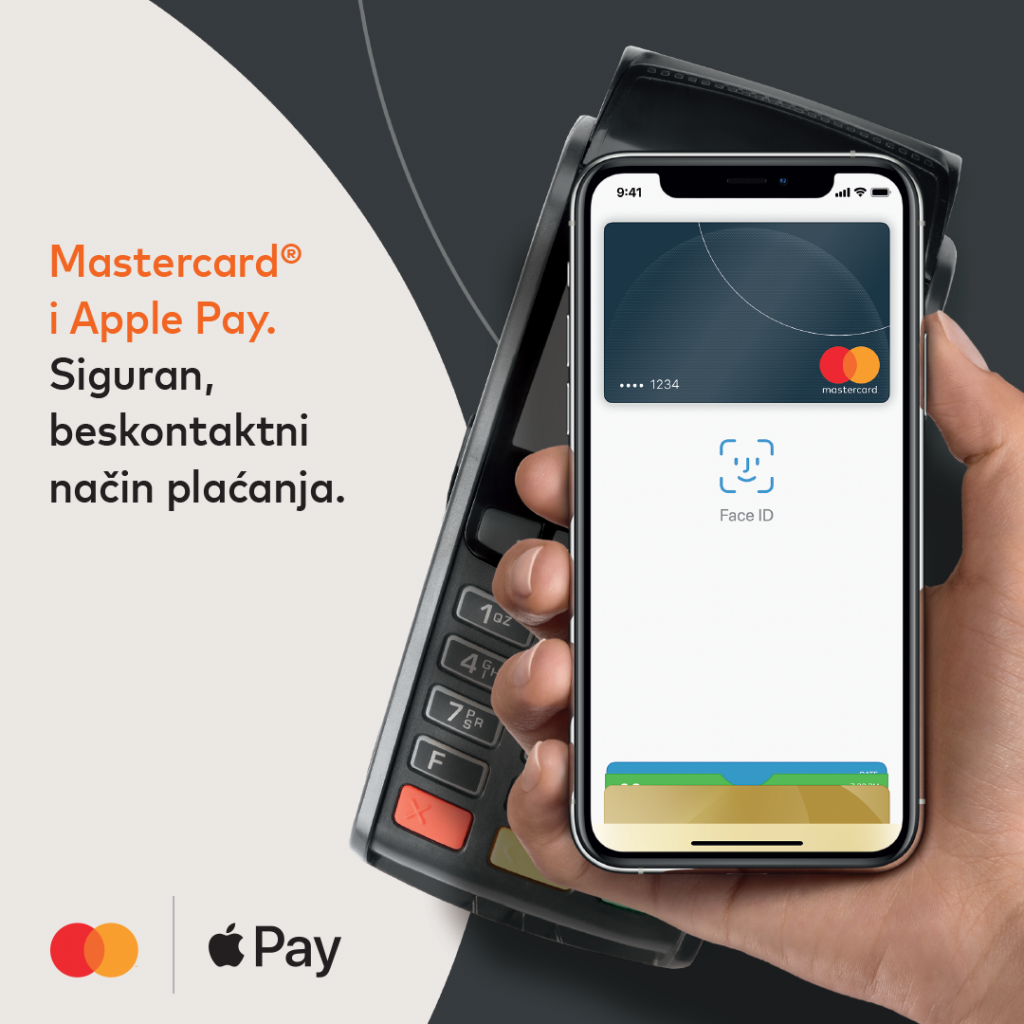 "Mastercard cardholders in Serbia have been very interested in using Apple Pay and the launch has been anticipated for some time now, so bringing Apple Pay to the Serbian market has great implications for the future development of cashless payments. The interest of banks to integrate Apple Pay for their customers is growing every day since they perceive it as an important step in keeping up with the latest trends new consumers are seeking, while security, convenience and seamless customer experience are at the top of their priorities when choosing Apple Pay. It is also important to point out that in the current COVID-19 crisis, Apple Pay is giving peace of mind to shoppers seeking to limit time and physical touchpoints in stores." – said Jelena Ristić, Country Manager at Mastercard for Serbia, Montenegro and Bosnia & Herzegovina.

Customers can also use Apple Pay on iPhone, iPad, and Mac to make faster and more convenient purchases in apps or on the web in Safari without having to create accounts or repeatedly type in shipping and billing information.
Security and privacy are at the core of Apple Pay. When customers use a Mastercard® credit or debit card with Apple Pay, the actual card numbers are not stored on the device, nor on Apple servers. Instead, a unique Device Account Number is assigned, encrypted, and securely stored in the Secure Element, an industry-standard, certified chip designed to store the payment information safely on the device.
From the moment the Mastercard issuing bank provides the Apple Pay service to its customers, this is a wallet that is very easy to set up. On iPhone, simply open the Wallet app, tap +, and follow the steps to add Mastercard credit or debit cards. Once a customer adds a card to iPhone, Apple Watch, iPad, and Mac, they can start using Apple Pay on that device right away. Customers will continue to receive all of the rewards and benefits offered by Mastercard or the issuing bank.
The first bank in Serbia to support Apple Pay for Mastercard cardholders is ProCredit Bank Serbia.
Apple Pay will be available to all ProCredit bank customers who have iPhones, a ProCredit bank current account and one of ProCredit bank's Mastercard payment cards.
For more information please visit: https://www.mastercard.rs/sr-rs/consumers/offers-promotions/apple-pay.html