Minister of Foreign Affairs Nikola Selaković met in Bogota with the newly appointed Minister of Foreign Affairs of Columbia Alvaro Leyva Duran.
Minister Selaković stated that Serbia was clearly committed to a fuller development of the overall relations and cooperation with Columbia.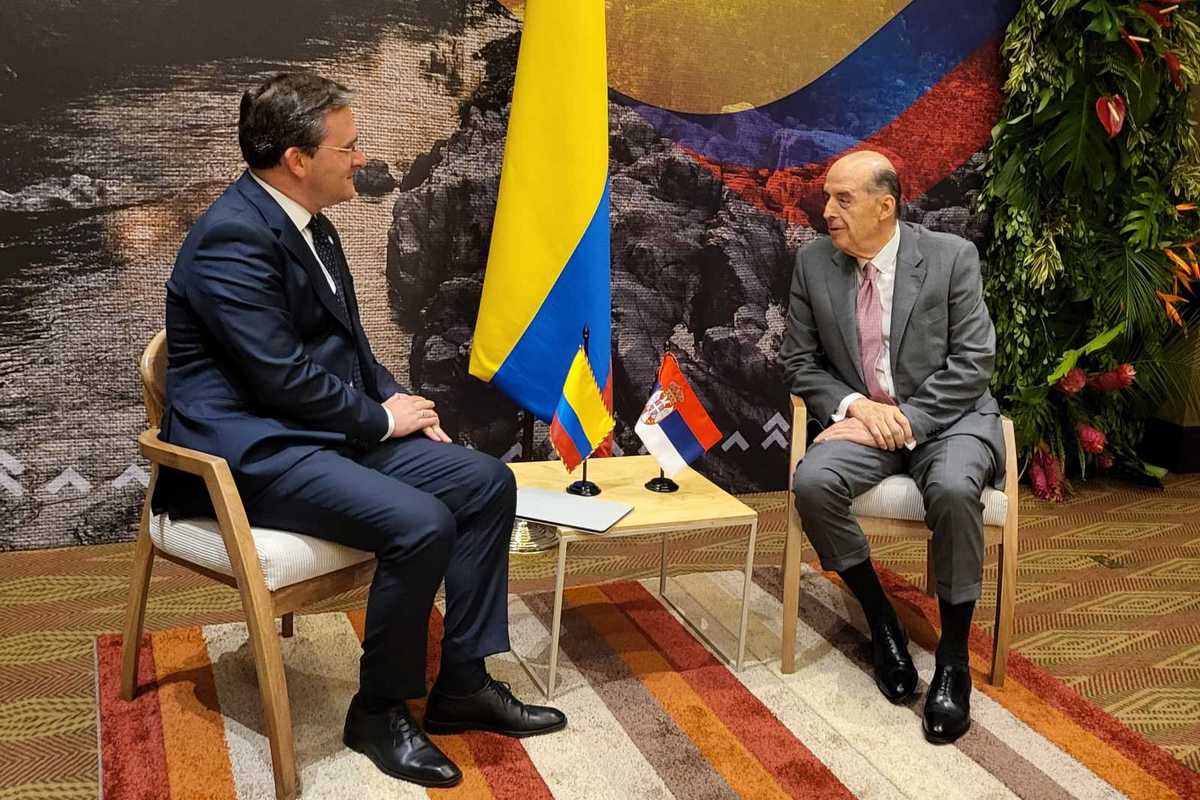 Noting that there have been eleven years since the latest visit of a Serbian Minister to Columbia, Minister Selaković highlighted the need to intensify political dialogue and, thus, more frequently hold meetings between officials of the two countries.
In addition, he stated political consultations between the two Ministries of Foreign Affairs would be an excellent opportunity to discuss opportunities and consider the potential for an improvement of bilateral cooperation.
Minister Selaković emphasised that there was considerable potential for cooperation in many fields, particularly in agriculture, food industry, mining, as well as tourism, education, culture and sport.
He informed Minister Leyva Duran of the current situation in Kosovo and Metohija and efforts to find a compromise solution to this issue, which is of key importance for our country, and highlighted that Serbia was committed to peace and stability in the region.
Tomorrow, Minister Selaković will, in the capacity of the Special Representative to the President of Serbia, attend the inauguration ceremony of the new President of Columbia, Gustavo Francisco Petro Urrego. During his visit to Bogota, Minister Selaković will also have several bilateral meetings with representatives of Latin American and Caribbean countries.