Belgrade, a city with a soul, where every street and every person tells their own story. Throughout this city's history, people have left their mark and influenced its appearance, architecture, gastronomic offer, and the habits of the people of Belgrade. But here's the thing about being influential: it's not for everyone. It takes a certain kind of person to stand out in a crowd and be heard. Let's take a look at some of the men and women who have made their mark on Belgrade, in a new feature column by Duška Jovanić
NOTE: The list is made in alphabetical order
1. DAMIR SERTIĆ
Doctor of molecular gastronomy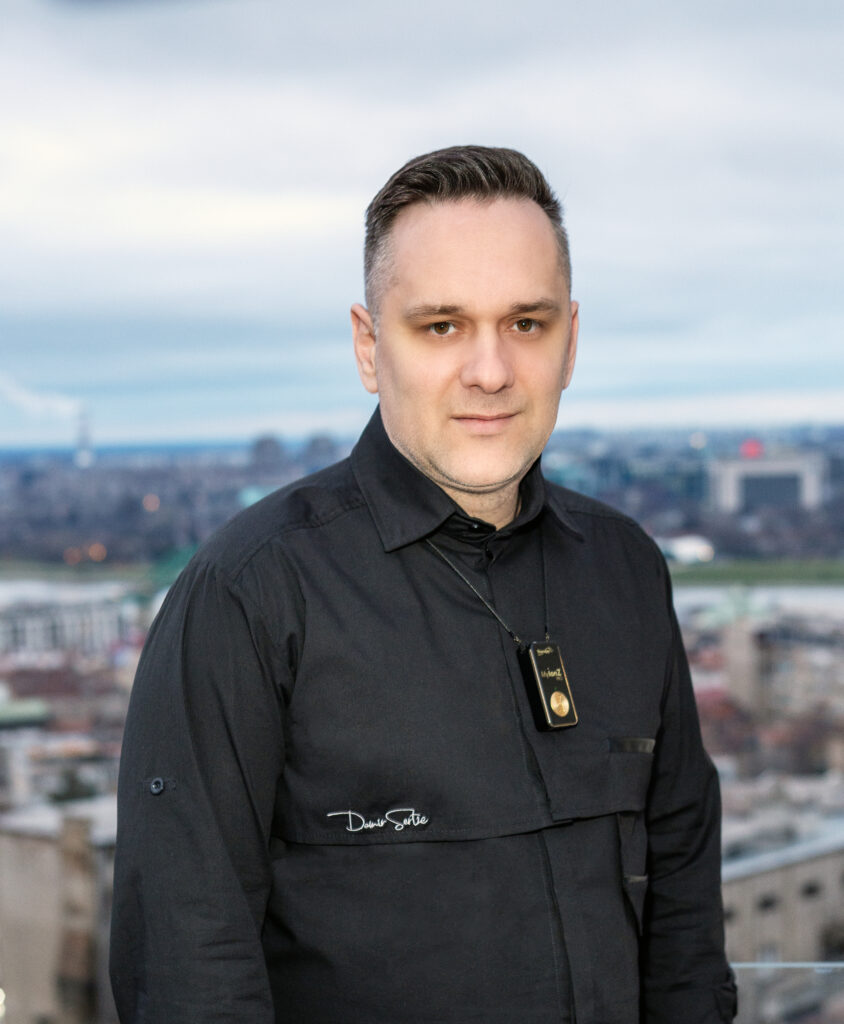 Masterchef of the Zepter Hotel first came to Belgrade ten years ago.
The unearthed and gloomy city was not much to show off then but the famous Belgrade parties turned out to be a special and unforgettable story for him. Maybe that's why the rest of the night is the highlight of his day when he leisurely creates gastronomic art. Because that's what he is: a world-class chef, always possessed by an inconceivable good mood. Thanks to such a demeanour, he seems reliable like a brother, a trait the Serbs understand very well. Born in Zagreb, he cooked all over the world, mostly for the rich and famous with spoiled palates. A chance meeting brought him back to Belgrade when he had already become a doctor of molecular gastronomy. What did he do first? He incorporated a lemon balloon and raspberry glass, which simply melts away in one's mouth, into our hedonistic habits.  He created a special place for candles made of lard that melt with scones made of cuttlefish ink. He dedicated the Zepter mono cake to childhood when we only liked poppy seeds out of the entire juicy homemade strudel. He even managed to defeat the unsurpassed bellini from the legendary Harry's bar. His personality could be described with a single sentence – I am Damir Sertić and I am living my dream.
2. KSENIJA DJORDJEVIĆ
Architect and interior designer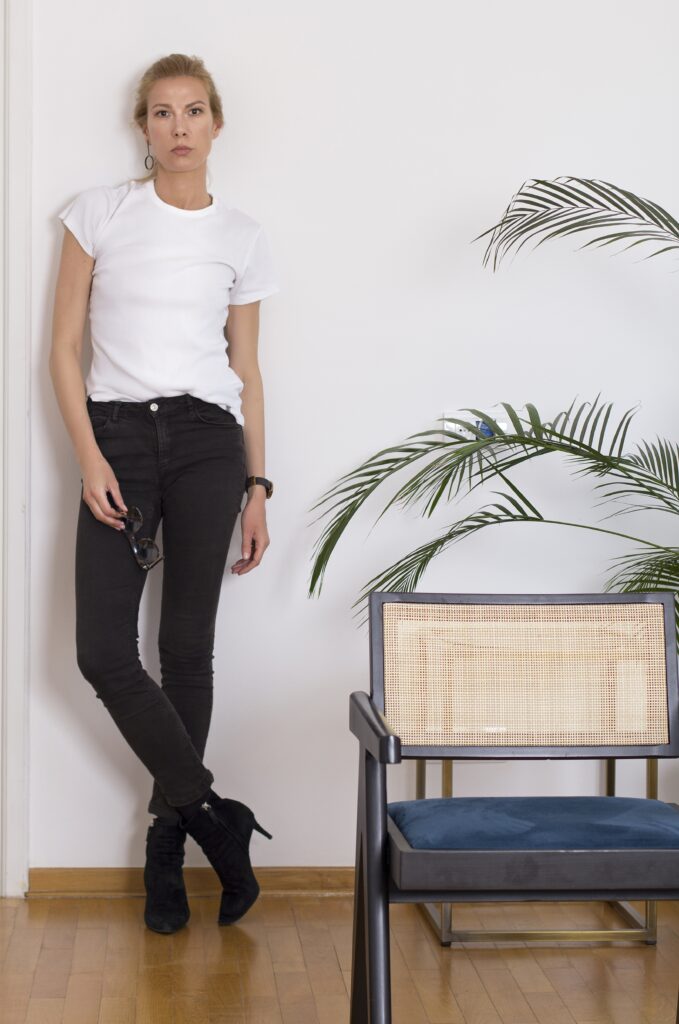 What a woman!
One of the most important Serbian architects and interior designers, globally recognized and author of many projects that are so Belgrade-like. The Moskva Hotel, the Philharmonic's Informbiro café, the West 654 Tower… Currently, she is very busy with the reconstruction of the famous rustic pre-war hotel called Bristol in the Belgrade Waterfront quarter. With her recognizable minimalism, as a defined style, she authored many conceptual solutions for restaurants, clubs, cafes, mansions and apartments. Although she has been working across the region, she sees Belgrade as a respectable example of cosmopolitan and avant-garde life. She grew up in Arandjelovac, with ballerinas Jelena Šantić and Marija Janković, because her parents opened the first private ballet school in the town, in their family home. She graduated high school in England, after which she realized that she felt the best in architecture, as a discipline, but also as a man's job, wearing a white shirt.  Belgrade provided her with the perfect scenery and she learned to build her vocabulary as a designer on the contrasts of the historical and the contemporary, so in 2007, she opened the KDA Bureau. She has always walked fearlessly, even in ballet flats, never losing sight of life for a second. Recently, in the wonderful Miloš Savčić's house on Andrićev Venac, she created a unique showroom – The Apartment by KDA – which is arranged like an everyday apartment, but from which you can take home everything you see – from furniture to the wine in the fridge. The best part for her is enjoying brunch with a glass of champagne. And when at the end of the party she throws for friends, Ksenija sways her hips to the rhythm of dance music, while wearing her favourite black trousers.
3. LAZAR ŠEĆEROVIĆ
Urban legend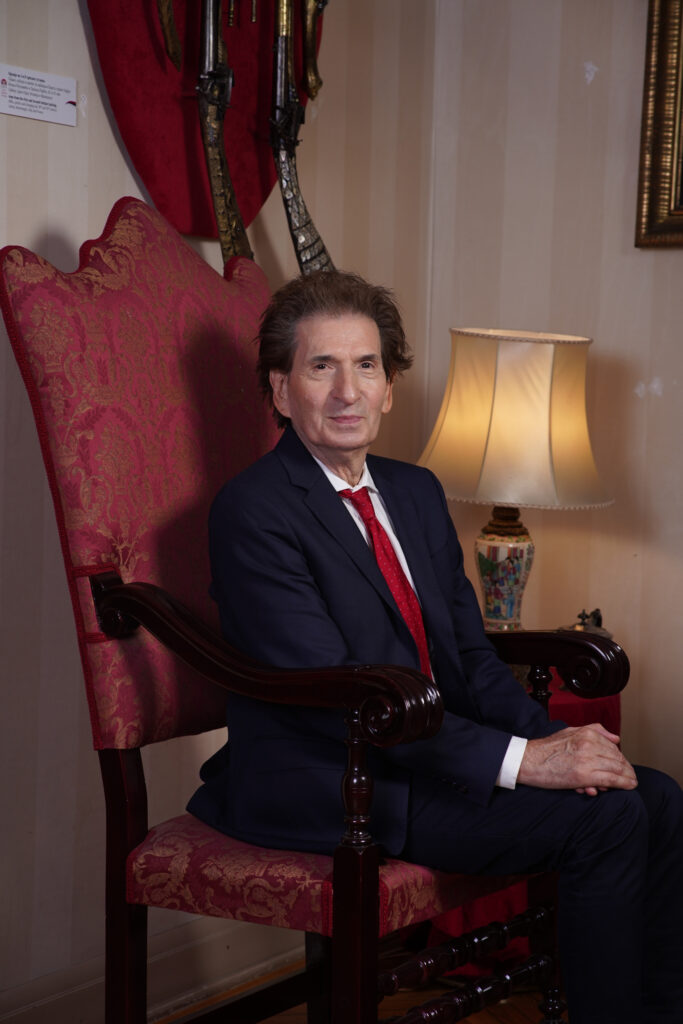 Descendant of the famous Serbian politician Jevrem Grujić, translator, model, owner of the first disco club in this part of the world, owner of the copyright to the best city parties, a mythical figure of Belgrade's nightlife and a strict guardian of the memory of the time when society was ruled by charmers with courtly manners.
We are talking about Lazar Šećerović, the professor of a more beautiful reality, the most active, agile and strong citizen of Belgrade, who, even though lives in a museum, struts like a young man. His family home was given the prestigious status of a museum and is open to visitors several times a week. Even though there are valuable art paintings, rare china and cultural heritage of national importance, his everyday life is overcome with unprecedented excitement, as if every day is the best part of his life. Classy and measured, yet a great conversationalist, he believes that a little gentlemanly gossip never hurt anyone. Known in the city as Laza Šećer, he addresses those he loves exclusively and unpretentiously with chéri. Although overwhelmed by the exuberance of his mischievous nature, he is never offended and feels nothing but contempt for any kind of quarrel. He believes that the world is an inexhaustible source of joy, and where there is none, he is ready to invent it. Long live Lazar Šećerović, the last true Belgrade gentleman!
4. MARCELLO MURA
Hairdresser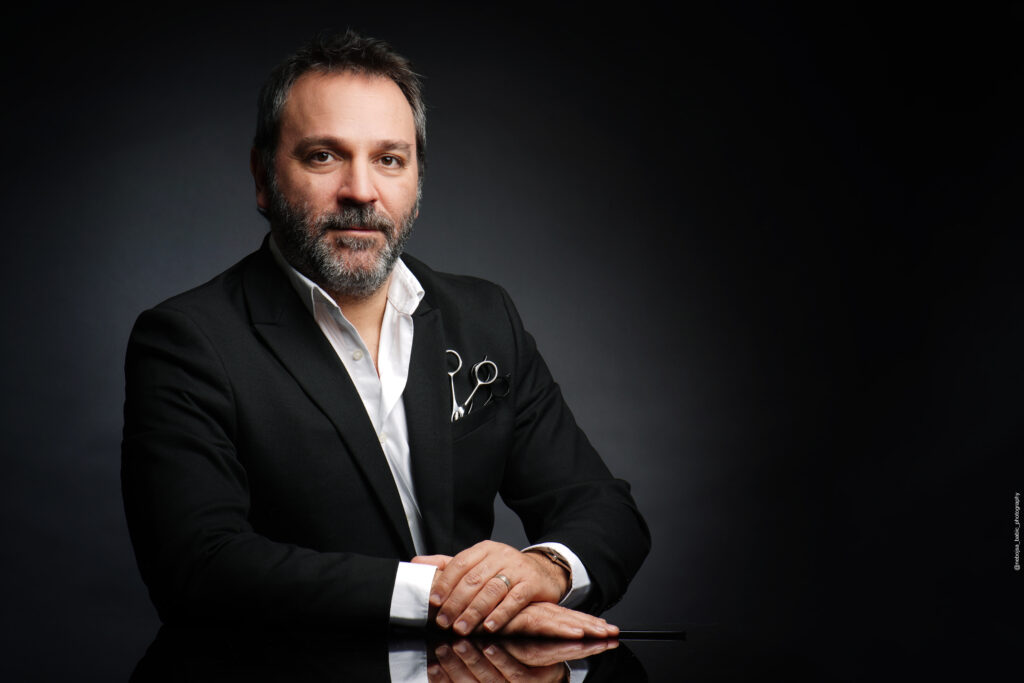 When he started conquering the world from a small town in THE fascinating Sardinia, he never dreamed that he would spend fifteen years beautifying Belgrade.
In which way? It is an indisputable fact that hairdressing gave him a lot.
He studied at the Academy of Design and Fashion in Florence. After graduating, he got his first job in London at the famous Vidal Sassoon salon located on the top floor of the iconic Harrods. During the filming of an editorial, he met the famous Rossano Ferretti and joined his crew. The rest is the philosophy of top hair cutting and colouring. He arrived in Belgrade in 2007 and is married to a Serbian woman. He also fell passionately in love with her city and its warm-hearted people, so after returning from every trip, he always says that he came back home. Rossano Ferretti Belgrade Hair Spa is a salon apartment with black walls and the best espresso in town. Customers are treated like friends and warmly welcomed by his dream team. The question is why should we love Marcello Mura? Because he loves hair more than anything and wants only the best for it, without making a show of it. As one of the most famous Italians in Belgrade, he persistently insists on speaking in his lovable version of the Serbian language and behaves not only as a hairdresser but also as a leader, who has no problem using a sweeping brush and scissors alike.
5. TAMARA KRCUNOVIĆ
Actress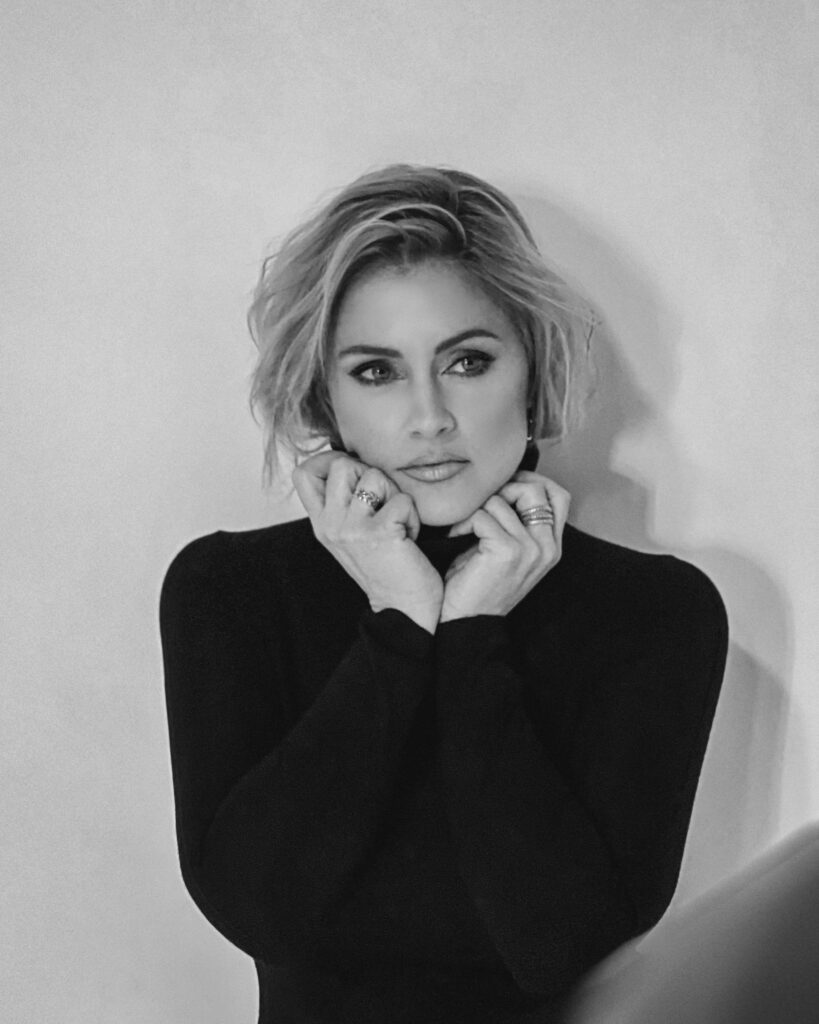 Perhaps even more pronounced than her movie or theatre performances is her walking the streets of Belgrade or talking about books as the most important fashion statement pieces. Tamara Krcunović brings the aesthetics of nonchalance to perfection every day. She is relentless in that. She once walked out of an editorial shoot because she was suggested to wear a red lace dress. She is the supreme proof that Parisian and Belgrade women have the same DNA. Perhaps the deciding factor was that she studied acting in both Belgrade and Paris. After returning from France, the ringer on her phone seemed to have broken. She sweetly lied to her parents that, instead of a job, she had a secret weapon that she would one day put to work. In that waiting, she became so hardened that today she is a real actress/labourer. She acts as if there is nothing more important or useful than the theatre, and despite the sloppiness that accompanies her profession, she is mathematically precise, even when it comes to engaging in dramatic steps such as the play "Hotel 88" performed in a hotel room or the "Lepa Brena Project". While acting in the genius play "Death and a Girl", she does everything in her power to make our small Belgrade community prosper.