The National Day of the Czech Republic and Slovakia is marked by reception at the Embassy of the Czech Republic in Belgrade.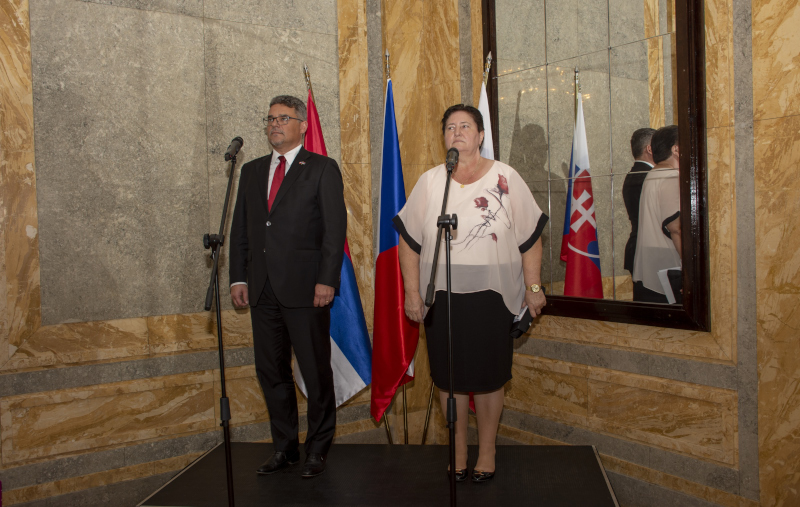 Slovak Ambassador in Serbia Dagmar Repcheckova and ambassador of the Czech Republic Tomas Kuhta welcomed all the attendees and then toasted them and invited them to a festive cocktail.
The reception was attended by representatives of other embassies as well as members of the Belgrade diplomatic corps.