In its efforts to fully support the combat against COVID-19 as well as our health workers, who in those times of crisis do their best to secure the sustainability of our healthcare system, UNIQA Insurance has donated 5 million dinars for the procurement of respirators and other necessary medical equipment.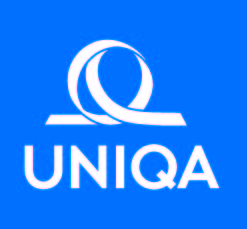 In the upcoming days, these devices literally mean life. The financial aid intended to support the healthcare system of Serbia UNIQA has realized in the cooperation with the National Health Insurance Fund of the Republic of Serbia.
The donation to the Serbian healthcare system, which is the top priority, UNIQA initiated in its efforts to contribute to securing proper conditions for doctors and health workers in this fight for health and human lives. Responsibility and solidarity are what we need most in those grave moments, which has led to UNIQA's subordinating its entire business to the fight against the spread and consequences of the COVID-19 epidemic. We are the people who work for people, and support to the healthcare system reaches far beyond the limits of corporate social responsibility and poses just another way of our contribution in this mutual fight against the pandemic. We are joining the appeal to citizens to stay at home, just as our employees do, and thus show that they are responsible both to themselves and others. It is only united that we can come out of this as winners – said Gordana Bukumiric, the President of the Executive Board of UNIQA Insurance.
As a reliable partner to the social community, UNIQA is committed to the support and safety of citizens. So far, the Company has invested over 100 million dinars in a socially responsible projects and humanitarian aid provided to the most vulnerable groups of the population.