The "Internet Domain of Serbia Day" (DIDS) was held on March 5th in the tenth, jubilee road. Almost three hundred and fifty visitors at the Belgrade Metropol Palas hotel, as well as those who downloaded the conference via the Internet, had the opportunity to get acquainted with the process and the multiple significance of digital transformation that has already begun in Serbia. Like previous years and this, the jubilee DIDS, was organized by the Foundation "The Register of the National Internet Domain of Serbia" (RNIDS).
Tenth DIDS was officially opened by Vladimir Manic, director of RNIDS.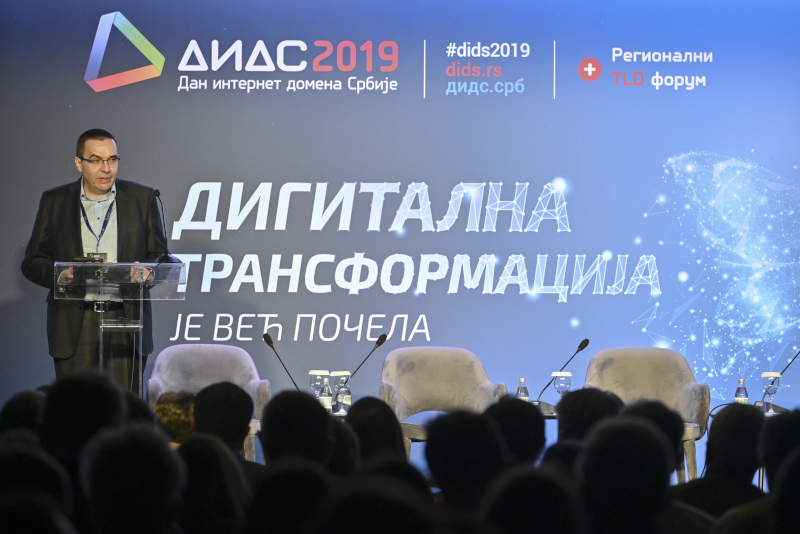 "Digital transformation has become an inseparable part of our everyday life. It is present in everyday life, but also in business, in the private and public sector, and the Internet is one of the key factors of this transformation. Our Foundation is aware of the significance of digital transformation, and therefore it is the tenth, jubilee, DIDS deals with this topic. "
The topic of the first block was "Transformation of state services".
Is it realistic to expect that in the near future we will have all the jobs for which today we need to stand in line and a lot of paper can end up online? Can we expect all of our data to be linked in one registry and only give us a click away from completing everything that we stand today at the counters in the tax administration, municipality or cadastre. Is this all imagination or our reality by 2030?
Svetlana Jovanovic, Senior Advisor to the Cabinet of the Serbian Prime Minister in the Unit for the Implementation of Strategic Projects, Electronic Services and Development of e-Government, spoke on these topics within the first panel. Dusko Sivcevic, Assistant Chief of the Sector for Analytics, Telecommunication and Information Technologies of the Ministry of Internal Affairs and Slobodan Markovic, Technical Advisor for Digital Governance in the United Nations Development Program (UNDP) in Serbia.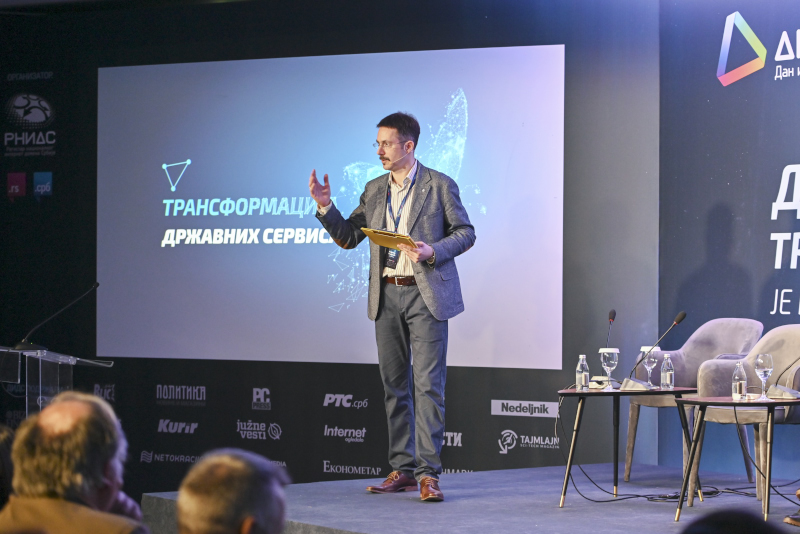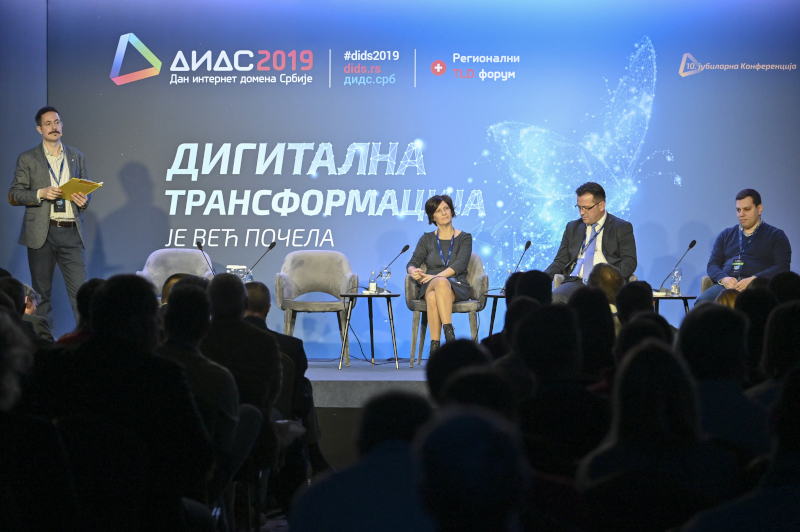 Digital transformation in the economy and data security were some of the topics of the second panel. Special attention was paid to companies that employ a large number of workers and turned to a large number of users, but it is also a great example when a family business is in question.
In addition to the fact that March 5 is important as the day of the Jubilee, the 10th DIDS conference, it is also significant in the fact that at noon the free registration of IDN is called in the .RS domain, as well as the registration of the name with an expanded Cyrillic font set within the framework .srb domain. IDN (Internationalized Domain Names) is a term used for the names of Internet domains written in the national language and script, and they, or their influence on the Internet and its use, were the topic of the third block. Therefore, the name of the bloc was "Transformation for the benefit of nations".