The "24 hours of Elegance" event has been officially selected among the most prestigious global classic car culture events, that are qualified to be under the patronage of UNESCO on occasion of the 50th Anniversary of FIVA.
Success is even more accentuated when you know that the 2016 is the WORLD MOTORING HERITAGE year.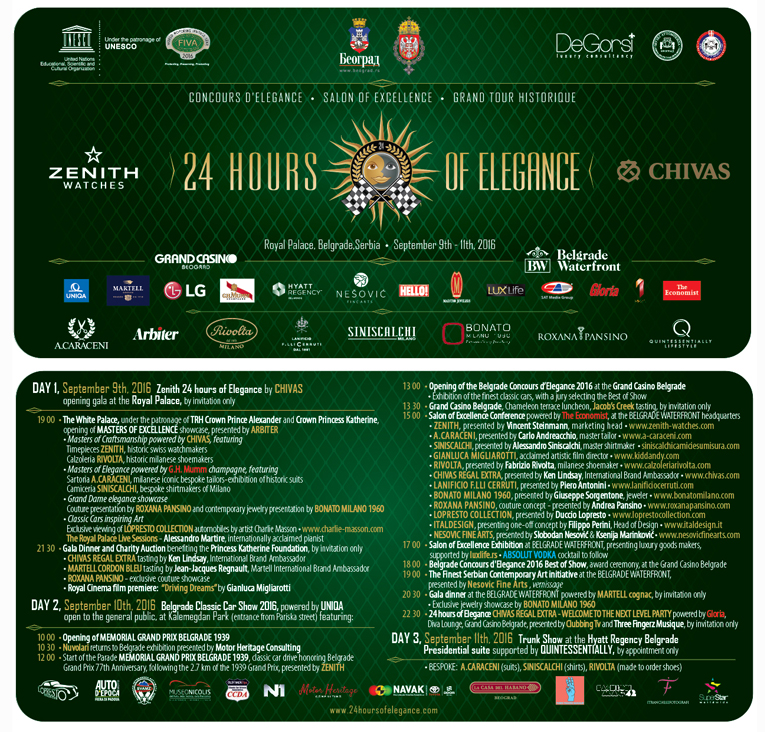 24 Hours of Elegance reviewed the top brands that are marked by the ultimate quality and mastery in details, and presented an unforgettable experience to the guests, giving them an opportunity to share their passion in classical cars, elegance, style and refinement.
The three-day spectacle will be held from 9 – 11 September.
More info: www.24hoursofelegance.com