The world in 2019 has been buzzing around the potential of 5G and how its improved connectivity will improve lives and business operations. But while there's excitement, there's also pragmatism as business actors and telecom operators assess what changes will need to take place to make 5G a reality.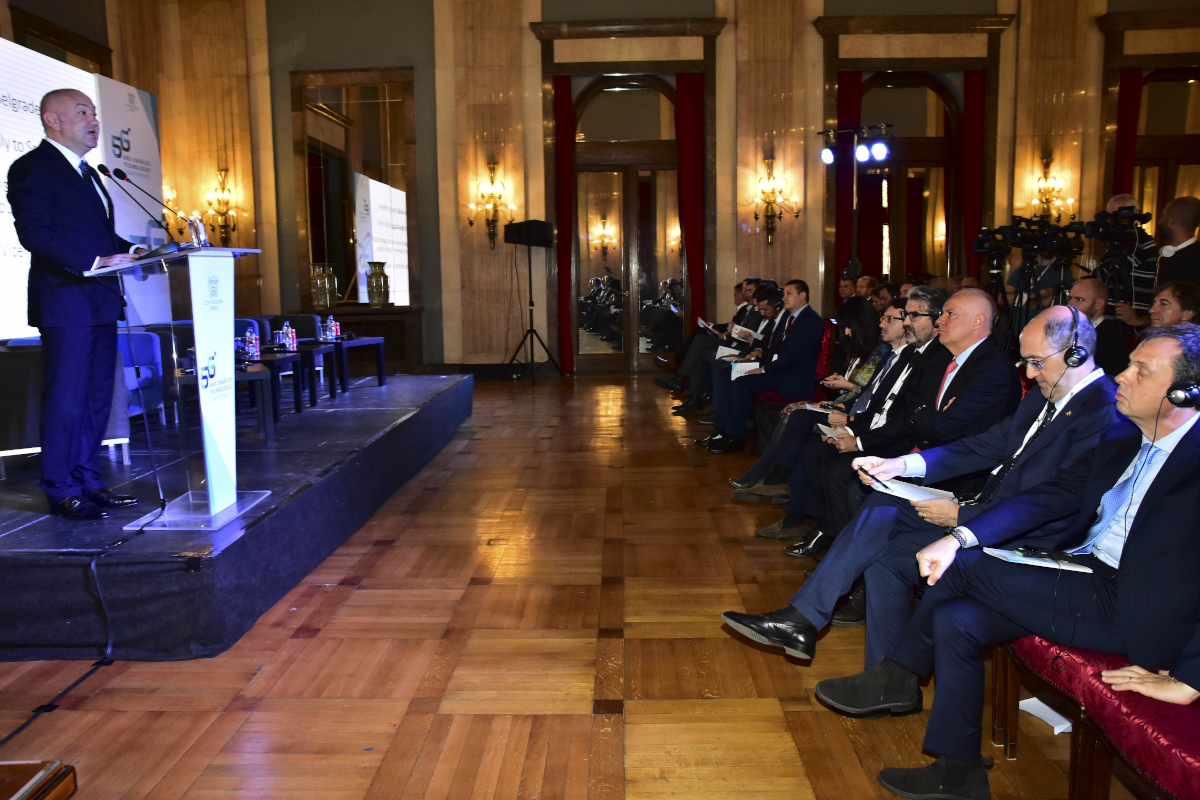 5G brings three new aspects to the table: greater speed (to move more data), lower latency (to be more responsive), and the ability to connect a lot more devices at once (for sensors and smart devices). Confindustria Serbia's 2019 digital initiative will focus on two of the three aspects the 5G technology will create for business and consumers:As per the agenda that follows, these two macro-sectors will be discussed by the most important telecom players operating in Serbia as well as the leading companies in the setup of a "smarter" transport, living and cities of the future.
Given that 5G will enable a faster flow of information that will involve communication among machines and this way be the real revolution of our century, security will become an even more pressing need for business, consumers as well as State institutions. As a matter of fact, technology advancement will push for more cooperation among the private and the public sector: in this respect Confindustria's conference 5G and enabled technologies will analyze the use of blockchain technologies as a guarantee for privacy, transparency and security.
5G technology will be the infrastructure for a new generation of innovations in technology that will shape the world in the next decade, enable even faster data transfers, as well as create new jobs and generate a need to employ the best engineers, Serbian Minister for Innovation and Technological Development Nenad Popovic said Wednesday.
Speaking at the opening of a Belgrade conference on 5G networks, Popovic said engineers and IT technologies were Serbia's biggest potential that could be harnessed through development of 5G technology.
Last year, Serbia's exports of IT products and services reached 1.35 bln euros, surpassing the agriculture sector for the first time, he noted.
"The IT sector is seeing constant growth and we expect export revenues to reach as much as 1.5 bln euros at the end of this year," he said.
The Serbian government is determined to support the development of the IT sector through infrastructure development, he said, adding that over 80 mln euros had been invested for this purpose over the past two years.