Serbian PM Aleksandar Vučić met in Gandhinagar on Tuesday 10th of January with Indian PM Narendra Modi to discuss bilateral relations and ways of strengthening economic cooperation and trade, Vučić's office said in a statement, during the Vibrant Gujarat Summit 2017. Vučić invited Modi to visit Serbia, noting this would be a new impetus to strengthening the bilateral cooperation at all levels.
The eighth edition of the Vibrant Gujarat Global Summit, 2017, was inaugurated by Prime Minister Narendra Modi in Ahmedabad in the presence of Reliance Industries chairman Mukesh Ambani and interim chairman of Tata group Ratan Tata among other dignitaries. Around 20 heads of states and ministers representing governments across the world have attended the previous editions of this global summit. This time, 12 nations are partner countries for the event — USA, UK, Australia, Canada, Denmark, France, Japan, The Netherlands, Poland, Singapore, Sweden and the UAE. Addressing the gathering, PM Modi said India is a bright spot in the global economy where the rising middle class offers a huge market potential to investors.
Prime Minister Aleksandar Vučić said today after talks with Indian counterpart Narendra Modi, that he believed that the total trade exchange which was now at a level of 130 million dollars, could reach the entire billion in five to seven years. Vučić told reporters after meeting with Modi said that the meeting was a great honour for Serbia and for him personally and that they had a long and cordial conversation and agreed on the issue of the maximum number of important political issues in the world today.
Prime Minister Narendra Modi meets Prime Minister Aleksandar Vucic of Serbia in Gandhinagar on the sidelines of Vibrant Gujarat Global Summit 2017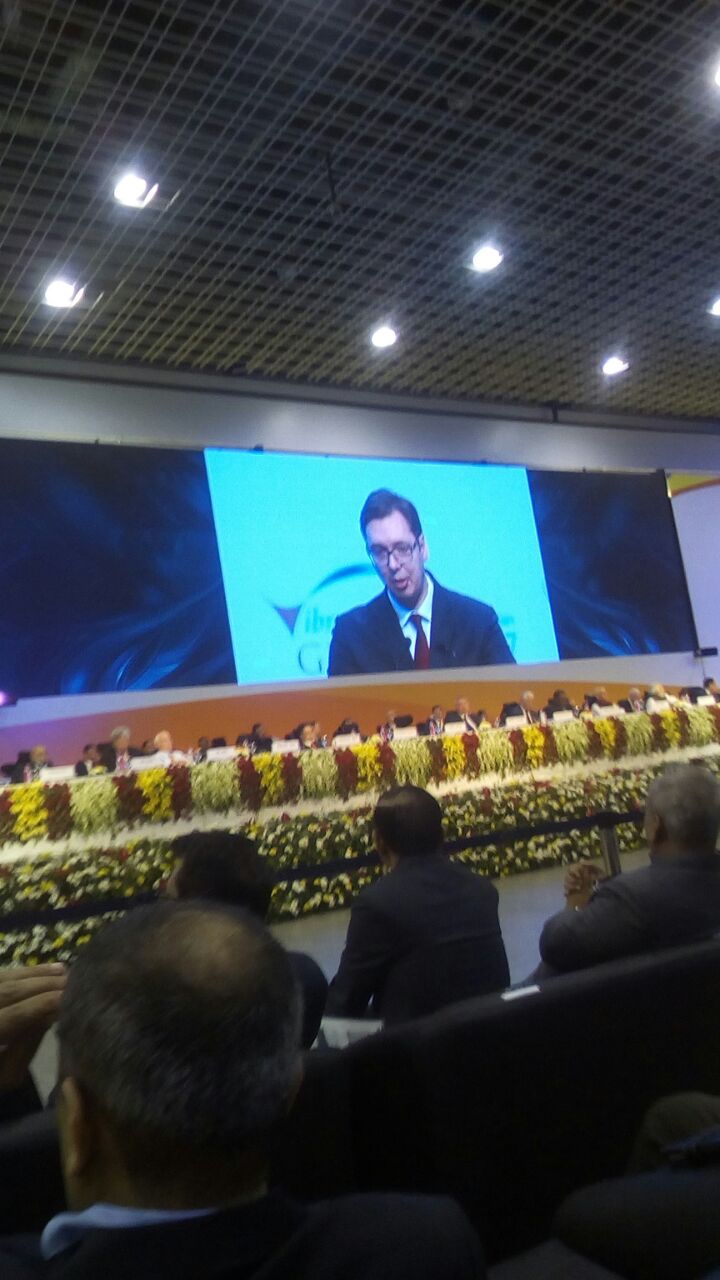 Prime Minister Vucic addressing the Vibrant Gujarat Summit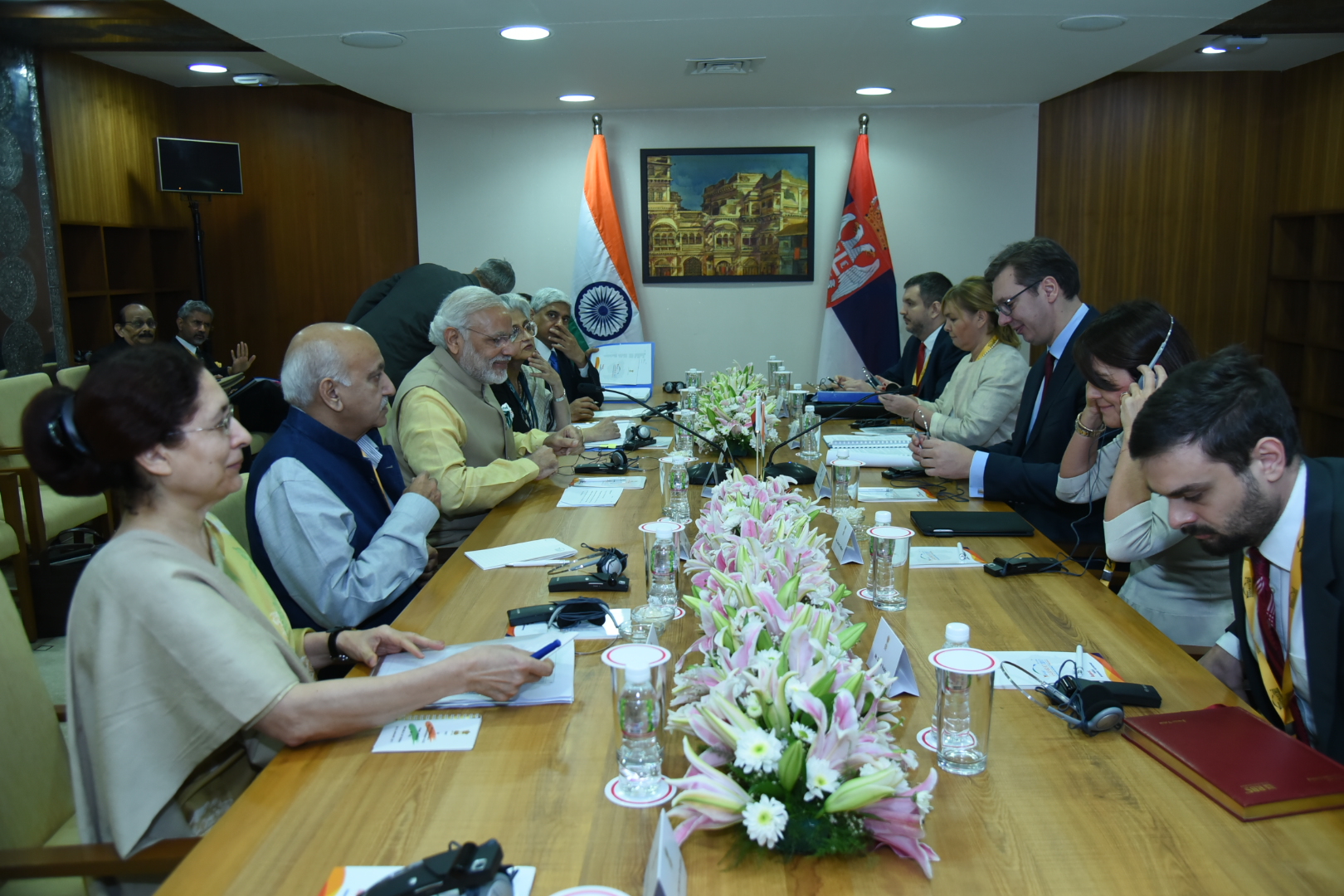 Prime Minister Narendra Modi and Prime Minister Aleksandar Vucic of Serbia hold delegation level talks  in Gandhinagar on the sidelines of Vibrant Gujarat Summit 2017
"But it is more important that we discuss all aspects of bilateral cooperation, on what should we do to enlarge our trade exchange, which stood at 130 million dollars. I think we can not only redouble or triple it, but to get to a billion in just five to seven years. This takes a lot more to do, "said the Prime Minister of Serbia. He said this year will operate a mixed committee that because of our unwillingness not formed in 2016. "We talked about Agriculture, is itself from the seed to processing, medical, military defence industry, where there are several types of our cooperation of States with their private companies, our company with their, in many ways," said Vučić, adding that they discussed and on joint recourse to market of the Russian Federation.
PM Narendra Modi will provide full support for the territorial integrity of Serbia, that is, India is not in any way recognise Kosovo's independence, said today Serbian Prime Minister Aleksandar Vučić. Vučić told reporters after a meeting with Prime Minister of India, said that this support is very important for Serbia, having in mind that this is probably closer to a vote on Kosovo's membership in UNESCO. "We would ask them to be absolutely against," said Vučić.