SOMETHING REALLY SUPER – SUPERSTA.RS
When happiness is shared, it is doubled! And now you have a unique opportunity to do something really great thanks to the SUPERSTA.RS platform – to make your dear people happy with a personalized message from their idols and in that way enable them to keep memories of the most beautiful moments of life in their memories forever.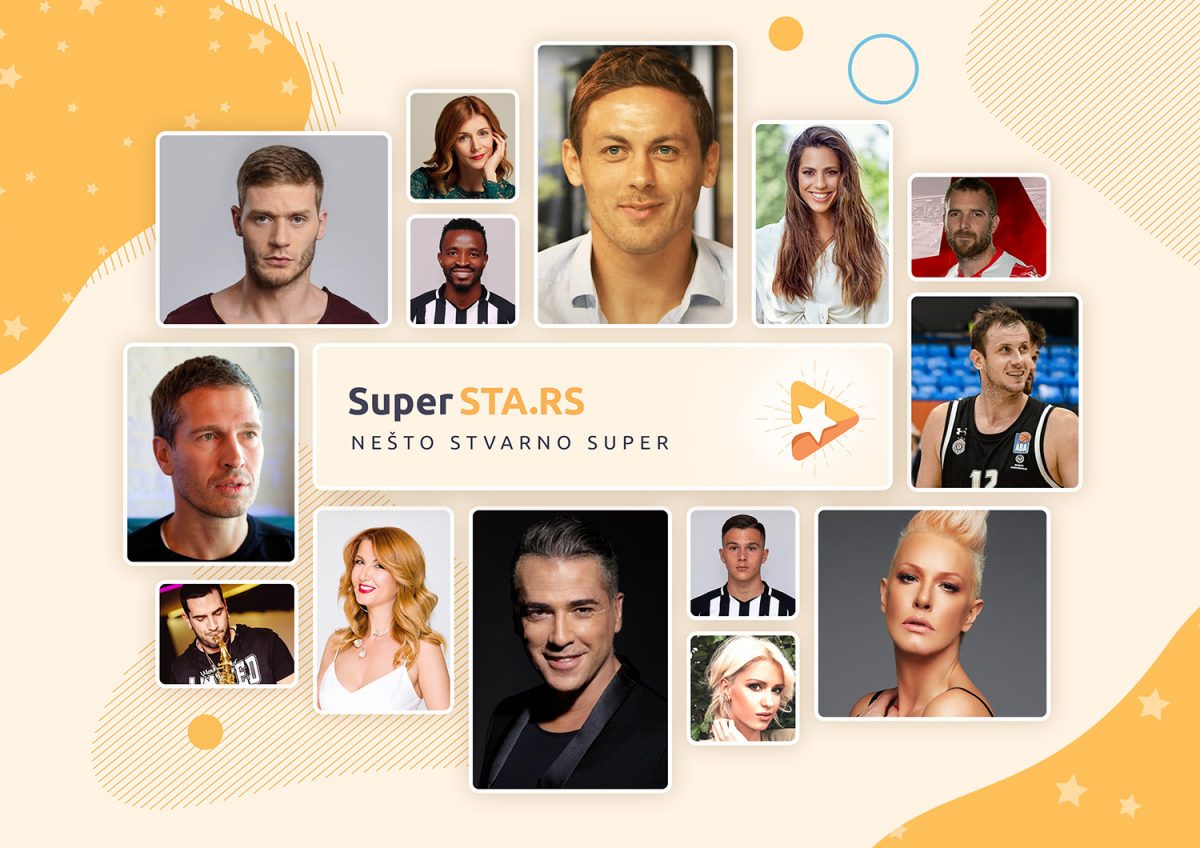 SUPERSTA.RS is here to make every important moment in the lives of our loved ones even more beautiful, because it brings together phenomenal personalities from all fields, from sports, through art, journalism, acting to the music industry and show business in general. The stars have never been so close to us, that with their authentic congratulations they both gave a smile in our calendars. Aleksandar Radojcic, Bojana Stefanovic, Novak Djokovic, Ammar Mesic, Nemanja Matic, Zeljko Joksimovic, Vesna Dedic, Dusan Kecman, Novica Velickovic, Milan Borjan, Tijana Dapcevic, Anja Mit, are just some of the celebrities who will help you make your loved ones happy together, and celebrate important dates and accomplishments in their lives.
But that's not everything this platform allows you to do. In addition to the opportunity to make your super people happy and send them a personalized message from their idols, SUPERSTA.RS does one even more important thing – it helps humanitarian organizations by donating a part of their income together with public figures on the platform. In that way, he directly promotes their projects, while at the same time popularizing the idea of ​​philanthropy. SUPERSTA.RS was supported by UNICEF, the Novak Djokovic Foundation, the Ana and Vlade Divac Foundation, the Children's Heart and the "Be Human – Aleksandar Sapic" Foundation.
Bearing in mind that we are about to have a holiday period and that funds are being raised for the treatment of orphaned boy Dejan Radojicic, who suffers from epilepsy and cerebral palsy, FC Partizan decided that in the period from December 1 to 15, all Partizan first team players will be available on the SUPERSTA.RS platform for personalized messages.
SUPERSTARS encourages you to do SOMETHING REALLY SUPER! But really SUPEEER!