Ambassador of Egypt In Serbia Amr Aljowaily met with Mr. Branislav Nedimovic, Minister of Agriculture, Forestry and Water Management, in preparation for the visit to Egypt to started tomorrow 10 January, in follow up to the meeting between the Minister of Foreign Affairs of Egypt Sameh Shoukry with Prime Minster of Serbia Ana Brnabić on November 28, which discussed ways to strengthen cooperation between the two countries in the field of agriculture.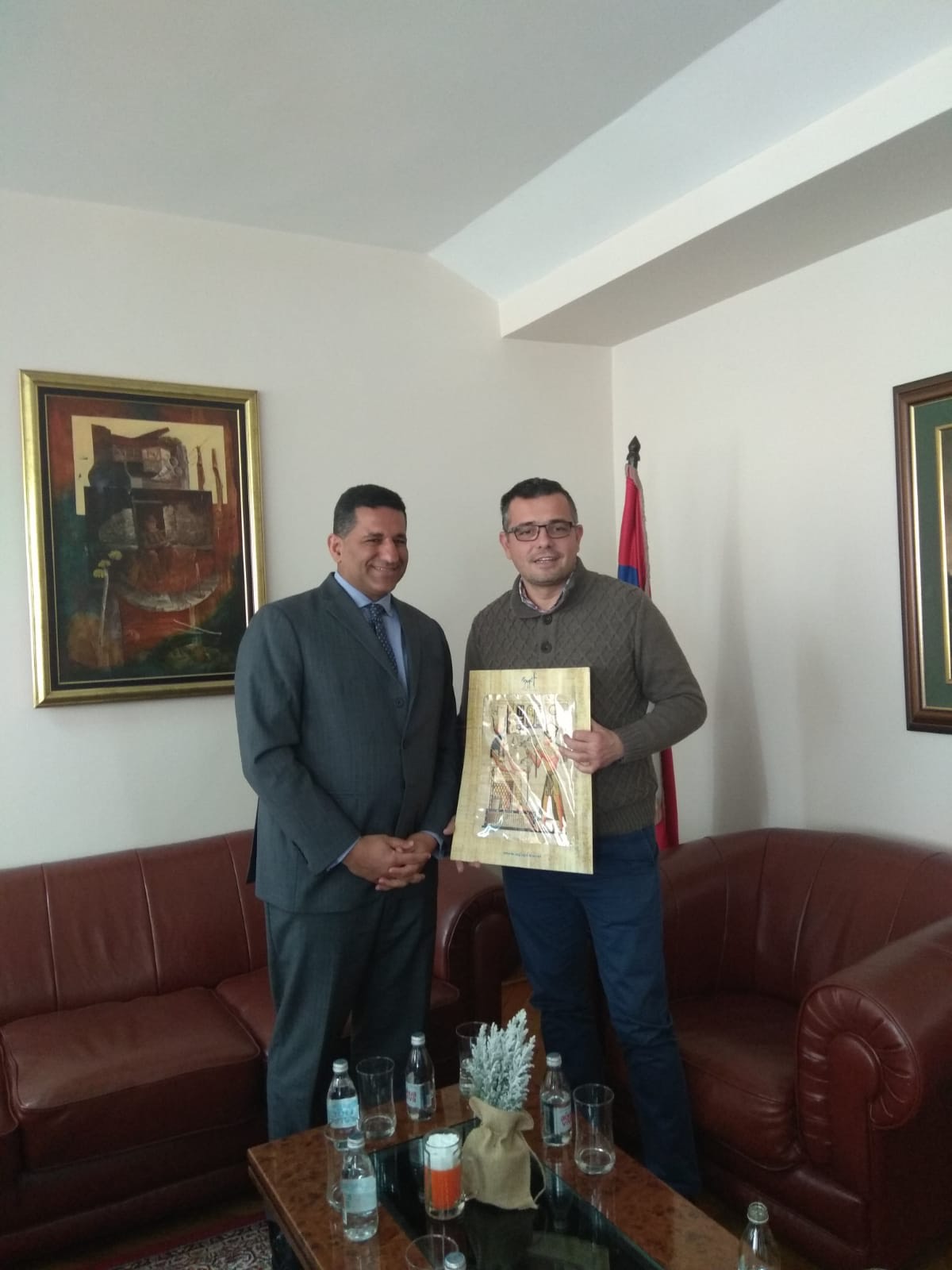 During the meeting, Aljowaily highlighted the recent successes of Egyptian agricultural exports to a number of new markets, reflecting implementation of phytosanitary standards in the production and export stages. He also reviewed the scholarships presented by the Egyptian International Center for Agriculture, encouraging the participation of experts from Serbia in these courses as an opportunity of direct communication between the two ministries and the exchange of technical expertise.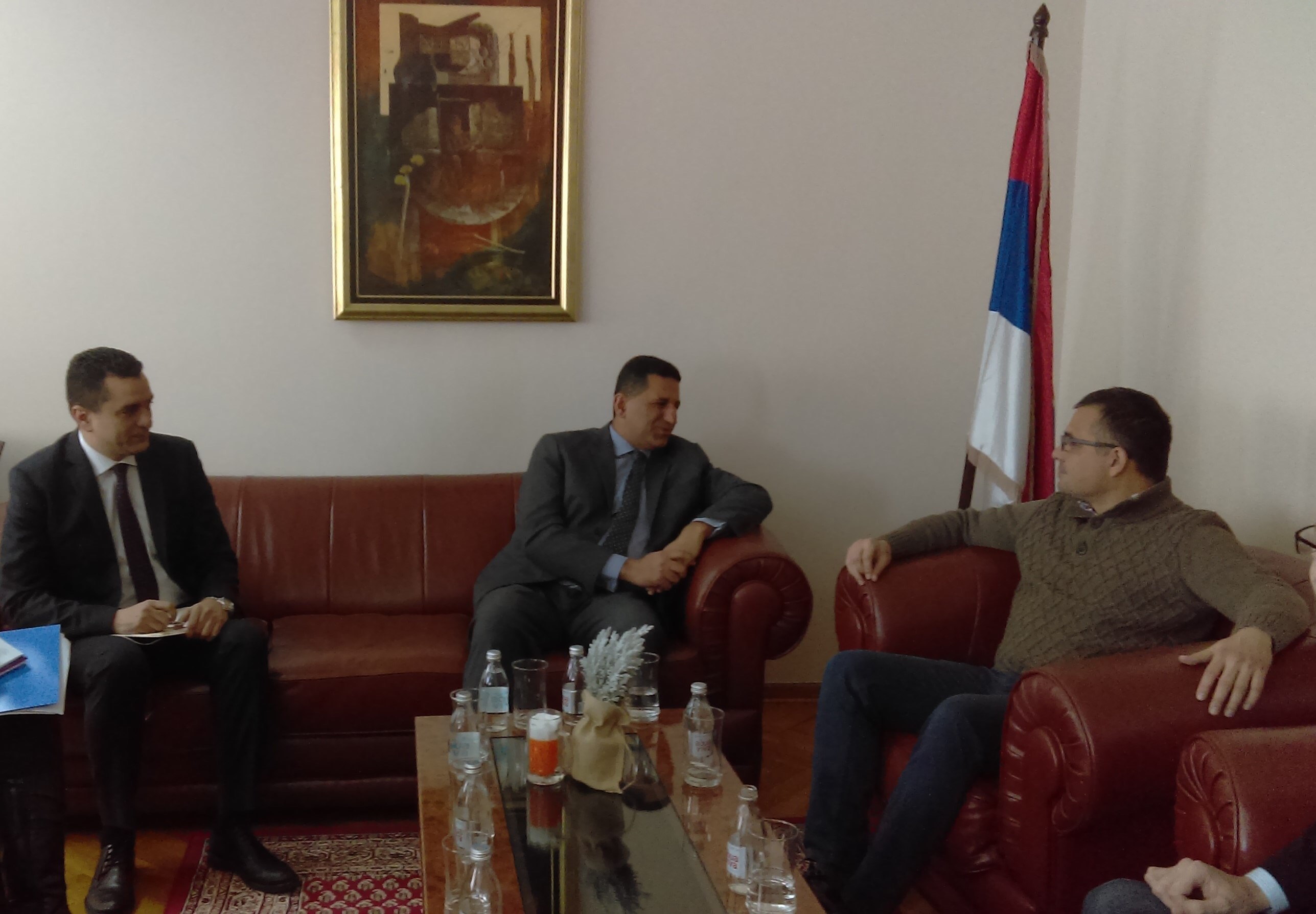 For his part, the Minister of Agriculture and Forestry and the Serbian Water Administration expressed his interest in undertaking his first visit to Egypt, also reviewing opportunities for exports of grains and invitation to participate in the Novi Sad Agricultural Exhibition in May 2019, which is the largest in the Eastern and Southern Europe region. The meeting also discussed potential cooperation in the field of agricultural mechanization and the use of ICT in agriculture and water resources management .