The opening concert of the ArtLInk Young Talents's festival was held in the National Museum of Serbia and marked the end of the Romanian Presidency of EU on June 12.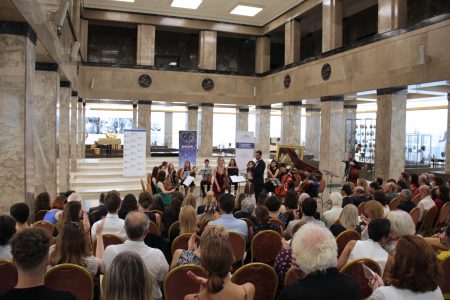 The Regional Youth Festival ensemble performed for the first time under the new name  Camerata Balcanica with Italian violinist Anna Tifu and Romanian conductor Constantin Adrian Grigore.
The concert was organized in cooperation with the Embasy of Romania, EIB and the Delegation of EU.
At the beginning of the event the Ambassador of Romania H.E. Oana Kristina Popa,  Ms. Dubravka Negre from EIB  and Ms. Jovanka Visekruna Jankovic, Artistic Director of the Festival welcomed the guests. After the concert Romanian Ambassador hosted the cocktail.