In cooperation with the Embassy of the Republic of Indonesia, on August 26th 2017, during the Kalemegdan Summer Festival, the event called "Bali Wonderland" will be held at the Belgrade Fortress, in the trench near the Military Museum on Kalemegdan.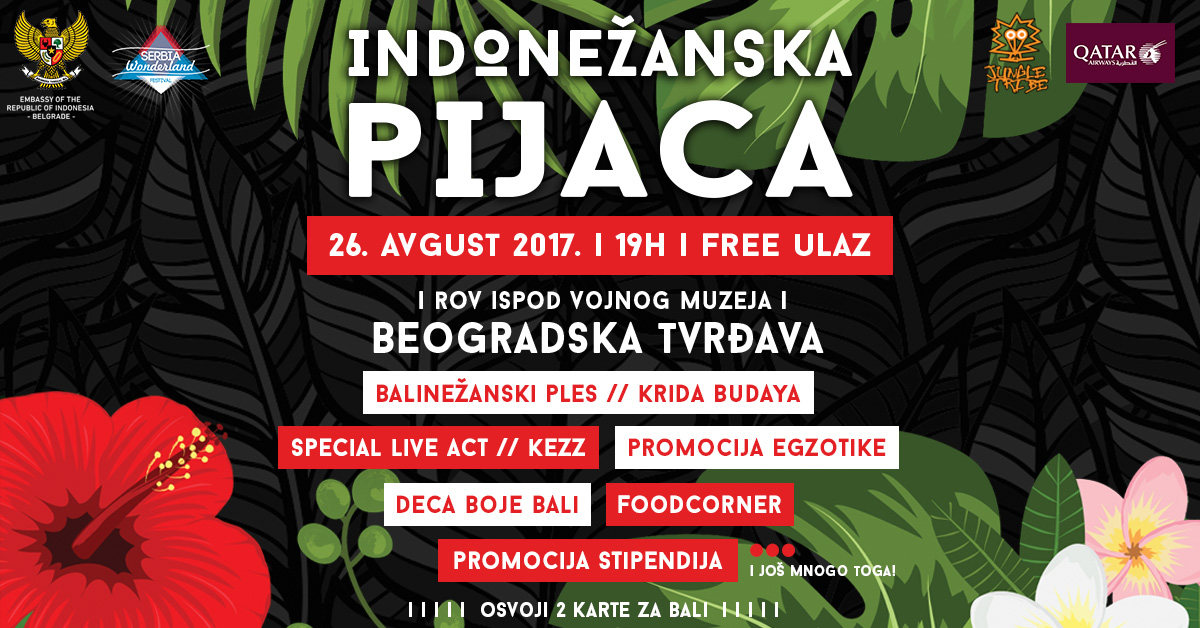 The Indonesian market is the first part of "Bali Wonderland" event and is designed to present the culture of Indonesia to visitors and give them the opportunity to feel the spirit of this exotic country in the very heart of Belgrade.
The Indonesian market starts at 7pm on 26th of August and the main attraction will be the stars from Indonesia, dance group "Krida Budaya", which will present the traditional Balinese dance to the audience in two performances. Each dance is a story for itself and dancers have special movement of fingers, arms, heads and eyes. This is a rare opportunity to see this spectacular performance. It is a must!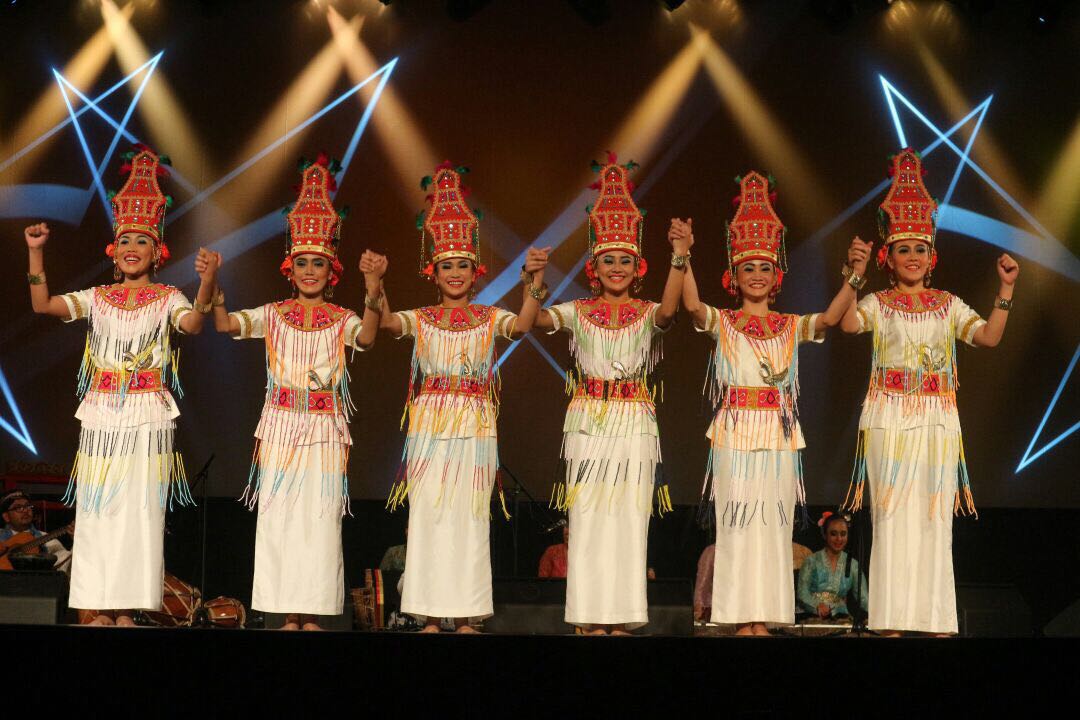 In addition to "Krida Budaya" on the same evening on the Indonesian market, visitors will also be able to see the local performer and live looping artist Tamara Ristic "Kezz", who is recognizable by the unique combination of original and modern, natural and electronic sound and strong emotions. Tamara is the winner of several regional music competitions and this year she released her first album for Mascom Records.
During the Indonesian market program, the visitors will be able to get the information about Indonesia and to feel the spirit of this country by exploring various content such as visiting the corner of Jungle Tribe tourist agency who will present the attractions of this destination and explain how to travel there etc.
At the corner of the Embassy of the Republic of Indonesia students will be able to find all necessary information about scholarships offered and to be photographed. At the corner called "Kids paint Bali" the youngest visitors will be able to enjoy the colours and socializing.
There will also be a corner of the "Bidadari Indonesian Dance Studio" where visitors will be able to learn some interesting steps of the exotic Indonesian dance and to have an interesting dance experience.
At the corner "Breathing exercises" you can relax and at the corner "Henna tattoo" those who would like to decorate their body with a temporary tattoo can do that.
A special surprise is provided by "Qatar Airways". Namely at "Qatar Airways" corner, the visitors can take photos of themselves from 7-8:30pm. Later on, the "Qatar Airways" will – by the random selection of photographs taken at the event – choose someone who will win 2×1 plane ticket to Bali.
Entrance to the Indonesian market will be free for all visitors from 7-10pm.
Tickets are necessary for the program starting from 11pm that evening when the world star Dyro will perform. The current price for "Bali Wonderland" is 1090 dinars, and there is a special price 3 + 1. Tickets are available at all Eventim and DD tickets selling points.
Link for the event: https://www.facebook.com/events/146053352625110/