The reputable investor and the leading real estate consultancy in Serbia are entering a new phase of cooperation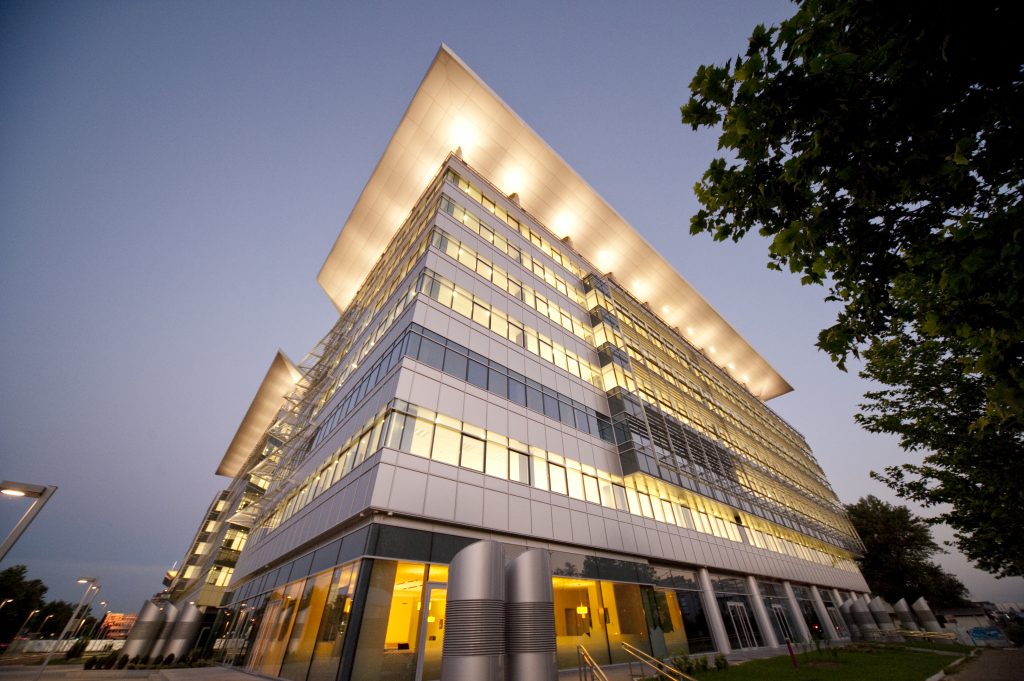 The leading real estate consultancy in Serbia, CBS International, part of the Cushman&Wakefield Group, continues to record significant results and expand its collaboration with major developers/investors, both locally and regionally. The growing demand of customers for top-level property management and maintenance services has resulted in increased development of this sector and has led CBS international into a new phase of collaboration with BlueHouse Capital, the owner of the Blue Center office building.
One of the state-of-the-art office buildings of A+ class in Belgrade, Blue Center, spans nearly 50,000 square metres, of which more than 32,000 sqm are for rent, primarily office space. This first-class office building is located on the corner of Mihailo Pupin Boulevard and Španskih Boraca Street in one of the best locations in Novi Beograd, excellently connected to all important parts of the city. The building also possesses the British BREEAM certification – an energy efficiency certificate, adheres to the highest safety standards and has minimum maintenance and operating costs, as well as causes minimal damage to the environment. All of this makes Blue Center one of the very few green buildings of this type in Europe.
In order to preserve this quality and in line with the expectations of Blue Center's renowned tenants, the maintenance service was entrusted to CBS international.
"We are very pleased with the agreed cooperation with BlueHouse Capital in this segment as well, especially considering that their complex is one of the most beautiful and functional business premises in Serbia. Our primary goal is to make sure that the quality of the services we provide ensure that Blue Center operates following the set quality standards and legal regulations, but also to create a working environment that will meet the growing needs of businesses to the highest standards" said Marija Marjanović, Facility Manager at CBS International.
About CBS International:
CBS International is the leading real estate consultancy, part of Cushman&Wakefield Group and one of the biggest global real estate consultancies with 51,000 employees in over 70 countries. As a regional leader, CBS International has been operating in the Serbian real estate market for nearly two decades while recording impeccable results and providing a wide range of integrated services including real estate appraisal and development consulting, renting and selling office and retail space, renting and selling residential properties, renting and selling industrial buildings, sale of land plots, market research, project management, marketing, and managing and maintaining real estate. For more information please visit www.cw-cbs.rs and www.cushmanwakefield.com