The campaign has the aim to combat gender stereotypes and gender roles in socio-economic spheres of life to ensure equal rights for both women and men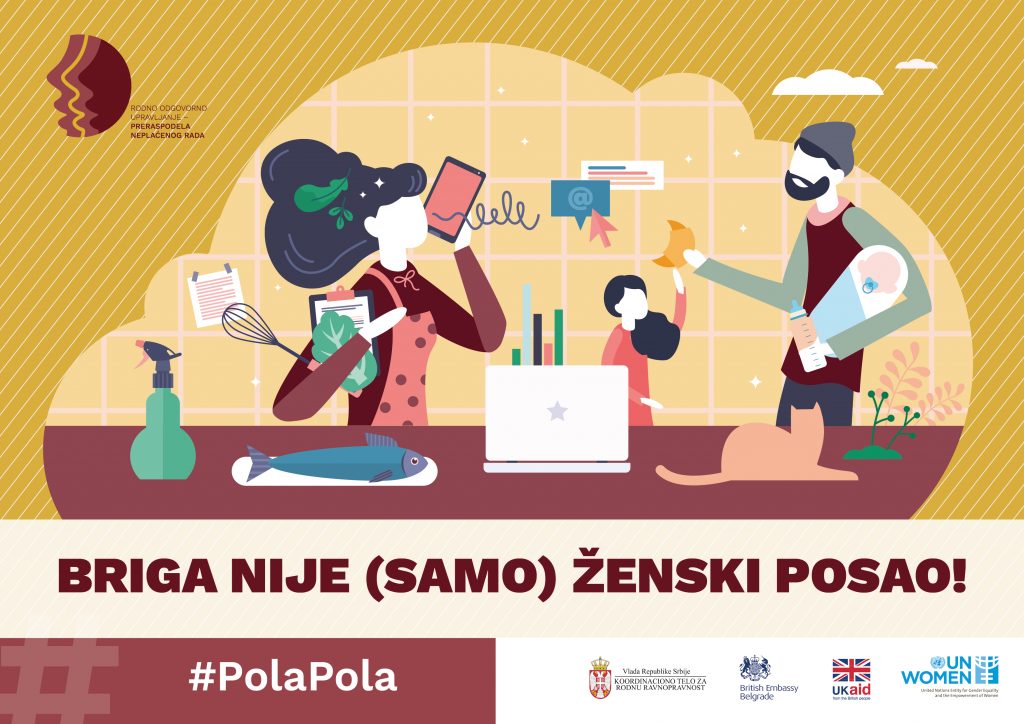 As 2020 marks the 25th anniversary of the adoption of Beijing Declaration and Platform for Action, we are at a turning point for women's rights, a recognition that realizing gender equality, the empowerment of women and the human rights of women and girls must come to a forefront. Namely, 25 years after significant levels of inequality between women and men persist. One of the critical areas of insufficient progress in Serbia and beyond include gender relations in parenting and economy of care. According to the Time Use Survey conducted in 2015, women spend somewhat less time in paid work than men, but much more in unpaid household work and care for family members. Their total work hours are longer, and time dedicated to rest and recuperation shorter. In a bid to reach full gender equality, it is of utmost importance to ensure equal participation of women and men in parenting and economy of care. On the other side, there is a low awareness in public on the issue meaning the costs and value of the unpaid household work performed dominantly by women but also on the importance of sharing the case within families for transforming gender roles in households as one of the last bastions of patriarchy.
---

"The campaign is twofold: one part focusing on costing of unpaid care work and the other one on equal parenting – both under the slogan "Care is not (only) a women's job!"

---
In COVID 19 emergency state, the burden of unpaid care work has multiplied, with many experiences from the local level, this topic was modesty raised and this wave, messages and stories can be used to emphasized the need to recognize and value unpaid care work done by women and its value.
Therefore, we are launching the campaign "Care is not only women's job" with an aim to combat gender stereotypes and gender roles in socio-economic spheres of life to ensure equal rights for both women and men.
Specific objectives of the campaign are: raising awareness on unpaid care work in the country; to inform on costing of the value of unpaid care work; promoting joint and equal share in parenting and economy of care; and to encourage men to taking more part in parenting.
Key messages are:
Unpaid work has value
Women and man must share household responsibilities
It is important for a father to contribute to raising children etc.
Online Self Measuring Time Survey
This will be the first online surevy of a kind in the field of unpaid care work in Serbia, intended to measure the volume and life span of the unpaid work and developed for android platforms The survey is supposed to list different services in the domain of care and household work, and the selected group of people (women and men) testing it will tick the boxes of services they carried out every day along with the time they had spent on it. The survey will calculate the cost of that work day by day/on a monthly basis and life period and after a one-month trial period, the participants will have the exact monthly/life cost of unpaid care and domestic work. These data are to be used for further promotion and advocacy on social and traditional media.  As well, the selected women and men that have tested the survey will be promoters of change, whose life stories will be used further in the campaign media content, and as a promotion of changes and combatting the stereotypes.
 Toilets of different public institutions/other places
As an innovative approach in the country, gender neutral and men's toilets with baby care facilities, all branded the same, have been installed on five different location sending a clear message on share parenting to various audiences in different public institutions. They are also accompanied with key campaign messages put on visible places in toilets where no one can miss them.
---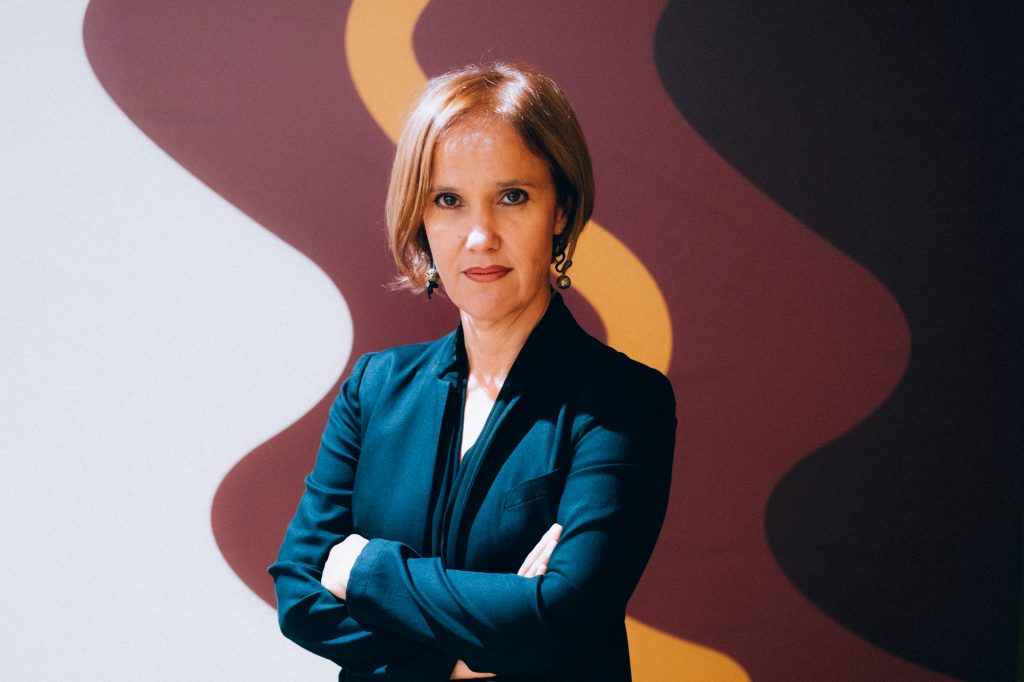 To motivate fathers
"With the new wave of coronavirus pandemic, it is important that we try to distribute more equally the unpaid care work for children, the elderly and the sick. Therefore, one of the main goals of the campaign is to encourage and motivate fathers to take an equal role in childcare from an early age, to understand that they are not there to lend a helping hand but to be equal partners. This is the main path towards happy families and a happy society", said Mrs. Milana Rikanovic, Head of UN Women Serbia.