On the occasion of the successful completion of the Finnish Presidency of the Council of the European Union, a concert, organized by ArtLink in cooperation with the Embassy of Finland and the EU Delegation, was held tonight at the Princess Ljubica Residence.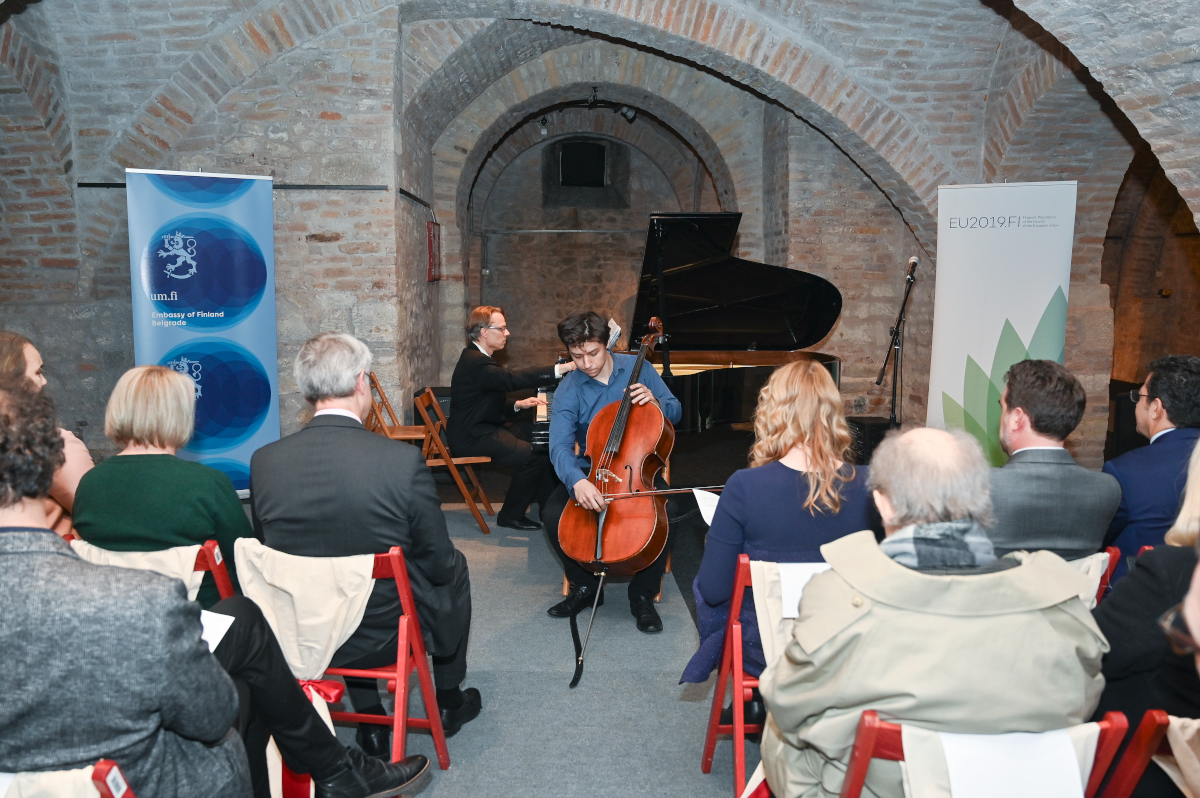 The concert featured Finnish-Serbian artists Vuk and Uki Ovaskainen, who live in Serbia. The program featured works by Brahms, Schumann and Sibelius.
Vuk Ovaskainen is a laureate of ArtLink's "The Most Promising Young Music Artist in Serbia Award" and has appeared in a number of ArtLink's programs as a soloist and a member of the ArtLink Young Virtuosi and the ArtLink Western Balkans Sextet since 2013. Vuk is a student at the Faculty of Music in the class of Prof. Sandra Belić.
Uki Ovaskainen is an artist who has been a mentor in a multitude of ArtLink Young Talents programs over the past years, and a pianist who performs at festivals in many European cities.
The audience was addressed by the Ambassador of Finland to Serbia H.E. Mr. Kimmo Lähdevirta and, on behalf of ArtLink, Ms. Jovanka Višekruna Janković, pianist and founder of the association which is celebrating 15 years since its founding this year. The event was attended by Ambassadors of several European countries, representatives of the media, culture and members of the Serbian-Finnish Association.