The SME sector in Serbia faces many challenges of difficult business on the one hand, and achieving a competitive advantage and raising the value of export products, on the other hand.
The strategic goal of every company from the SME sector is to achieve a higher level of competitiveness, while product competitiveness implies the application of appropriate quality standards and certification of products, processes, and systems. However, procedures for applying the standards can sometimes take longer than expected.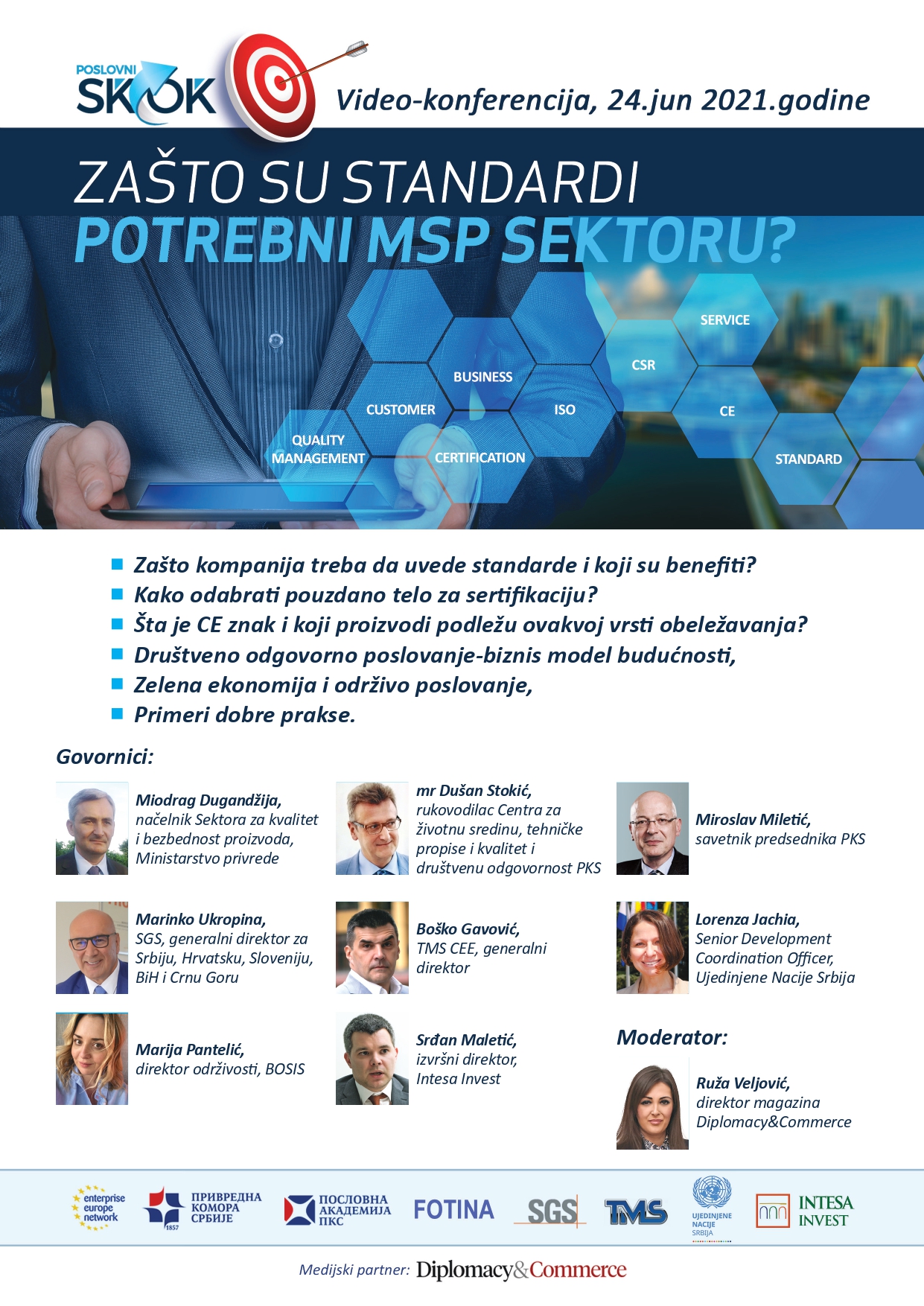 Insufficiently developed awareness of the importance of standards raises questions and dilemmas:
Why should a company introduce standards and what are the benefits?
How to choose a reliable certification body?
What is the CE mark and which products are subject to this type of marking?
Socially responsible business – the business model of the future,
Green economy and sustainable development,
Examples of good practice.
Join us on June 24, sign up HERE.