Serbia has a long tradition of cooperation with all the countries of the African continent, with which there was no conflict, but only cooperation and improvement of mutual relations. Therefore, cooperation in the political, economic and cultural fields has a promising future, said Serbian Foreign Minister Ivica Dačić at the reception on the occasion of the African Day.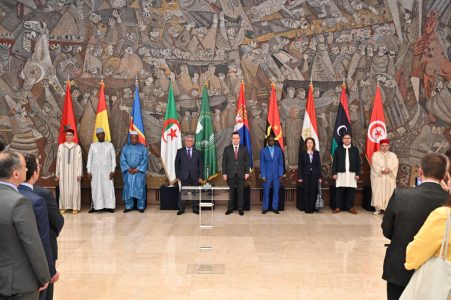 In the capital of Ethiopia in 1963, the leaders of 30 African countries established the Organization of African Unity. In honor of the support they received from Josip Broz, the day of his birthday, May 25, was proclaimed the day of Africa.
More than half a century later, Serbia with the status of an observer supports efforts to achieve strategic goals, including securing a peaceful and secure future, eradicating poverty and disease, preserving and strengthening cultural identity, as well as the political, economic and cultural unification of the continent.
– Based on numerous historical ties between our countries and nations, we can build relationships not only closer cooperation and even greater understanding but also relations of strategic partnership based on a peaceful and measured foreign policy based on respect for international law and basic principles of the UN Charter – Dacic pointed out.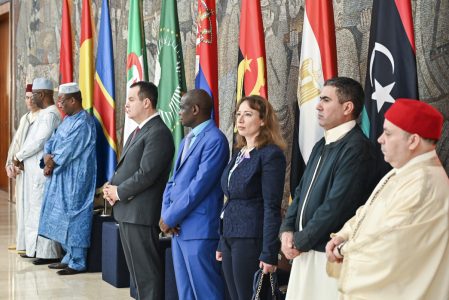 – Although there are problems, misunderstandings and disagreements in the world, Serbia in Africa has friends who respect the United Nations resolutions. And that's why Serbia will continue to participate in peacekeeping missions, humanitarian and development actions, but also to provide scholarships to students from Africa at universities in Serbia – announced the Serbian Head of Diplomacy.
Ambassador Algeria and the African group of Abdelhamidi Shebshub were hosted on behalf of their country, but also Angola, Congo, Egypt, Guinea, Libya, Morocco and Tunisia.
– Close links of friendship and cooperation between the African continent and the former Yugoslavia and Serbia were built on the diverse assistance they provided to the struggle of African nations for freedom, but based on the shared vision of the world through the principles of the Movement of Non-Aligned and Commitment to the Multipolar World.
This year's celebration of the African Day began at the Palace of Serbia and will be continued on June 28th with an exhibition of Egyptian artifacts from Serbian museums at the Museum of African Art, where Afro-festival will be held on June 29th and 30th, and the honorary guest is Egypt.