Panel: 'Defense of tradition – inspiration or theft?' will be held on May 31 in Belgrade. This panel discussion will be held under the auspices of the "Ethnological Festival", which will be held at the Serbian Army House from May 30 to June 1.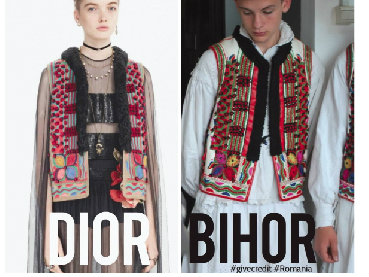 Participants of the panel are Robert Choban – co-owner and president of the Color Press Group, Andree Tanasescu – founder of the brand "La Blouse Roumaine", Tamara Ognjević – art historian, Stefan Zarić – fashion designer, Nevena Jeličić – lawyer and president law office ADV-Veselinović and Igor Todorović – fashion designer
The theme of the panel discussion is the protection of intangible cultural heritage and intellectual property at a time when the idea of 'tradition' in modern society is being used for commercial purposes. Very often, fashion houses and/or renowned fashion designers appropriate cultural heritage belonging to others – folk costumes, decorations and ornaments – and create completely new collections for solely commercial purposes. They do not give any compensation to those who stand behind these unique pieces – not even a name or signature. An example for this panel is a case from 2017 when the Dior fashion house found its inspiration for a collection in folk costumes of Romania (the region of Bihor) – with local communities not benefitting from it at all.