MOL Serbia installed automatic external defibrillators at the service stations Horgoš 1, MOL Horgoš 2, MOL Batrovci 1 and MOL Batrovci 2 and trained employees to provide first aid so that they would be ready to react in a timely manner in case of need.
Automatic defibrillators are intended for non-medical personnel. They are used for first aid in case of sudden cardiac arrest and can save lives with timely use and reaction.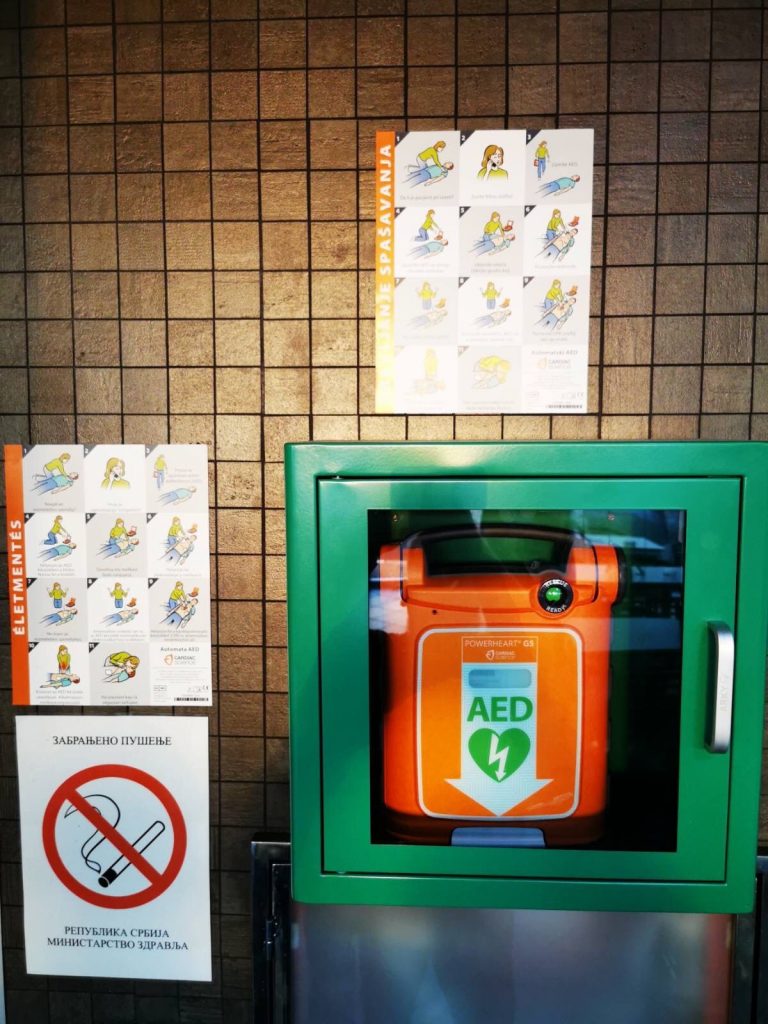 Highway stations are recognized as very frequent facilities visited by a large number of customers, often in transit. Due to the fact that they are located outside the city settlements, the nearest ambulance is quite far away.
"Our wish is that customers are feeling safe at every moment at our service stations. In addition to standard protection measures, the need for the implementation of automatic external defibrillators at four highway service stations has been recognized. We have skilled our employees so that they can react quickly and adequately in case of need. These devices are aimed for non-medical personnel to rescue people with sudden cardiac arrest until emergency crews arrive at the location. So, these devices perform heart rhythm analysis, give instructions to the rescuer and enable defibrillation. They are completely safe because the device will not allow defibrillation, as long as there is no cardiac arrest", said Ana Dešić, Head of Retail at MOL Serbia
Studies have confirmed a significantly higher survival rate of people who have suffered a heart attack and has undergone rapid defibrillation. It is proved that cardiopulmonary resuscitation and early defibrillation can restore normal heart rhythm in people with cardiac arrest. What happens in the first few minutes after a sudden cardiac arrest can be decisive in terms of life or death.
---
About MOL Serbia
MOL entered the Serbian market in 2003, with the first service station being opened in December 2005. Currently, MOL Serbia operates 70 service stations in all major cities in Serbia and along the main roads, where our customers could buy EVO and EVO Plus fuel, as well as LPG. In 2015, MOL Serbia introduced the Fresh Corner concept and so far, 25 service stations have been equipped with the Fresh Corner Concept. In 2019, the fuel Depot in Sremski Karlovci was opened as an efficient and locally-tailored mechanism to secure a steady supply of euro premium BMB and euro diesel fuel, as well as to ensure efficient trans-shipment. MOL Serbia Wholesale product portfolio includes LPG, polymers, bitumen, and lubricants. MOL Serbia grows a strong commitment to the economic and energetic advancements of the Serbian market which grants the company recognition as a market leader.