The initial pitch for Delta Business Incubator was organized in Crowne Plaza Hotel on June 22nd. The 15-member committee, consisting of Delta Holding's experts, as well as prominent people in the business world, has objectively evaluated the potential of the 20 selected ideas.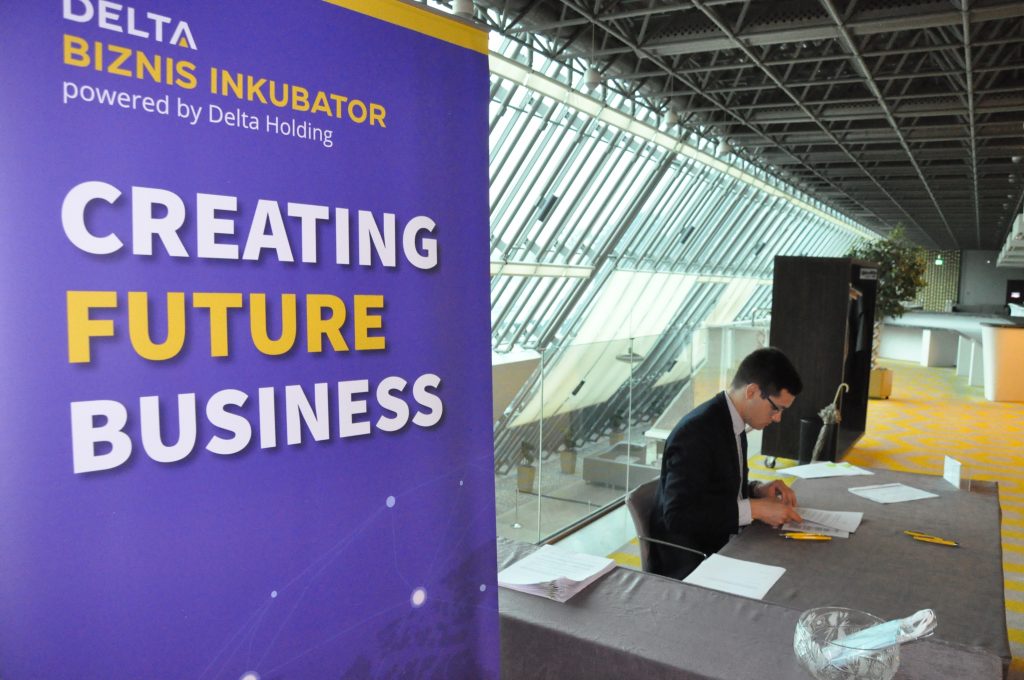 After a thorough analysis of the committee's marks and comments, the top six teams were selected. They will soon enter the program.
The selected teams are:
1. Farma Inova, Silage stabilizer – innovative silage packaging and ensile additives
2. Kerber Games, Final Challenge, Party Game – board game
3. Petguards – pet-sitting platform
4. Beeqos – a mobile app for beekeepers
5. Kredium – mortgage planning platform
6. Mejn – e-commerce  
During the next three months, experts from Delta Holding, partner companies and external associates who joined the program this year will work with our teams with the aim of improving their ideas and preparing them for the market and investors.