A unique online gathering of designers, fashion experts and influencers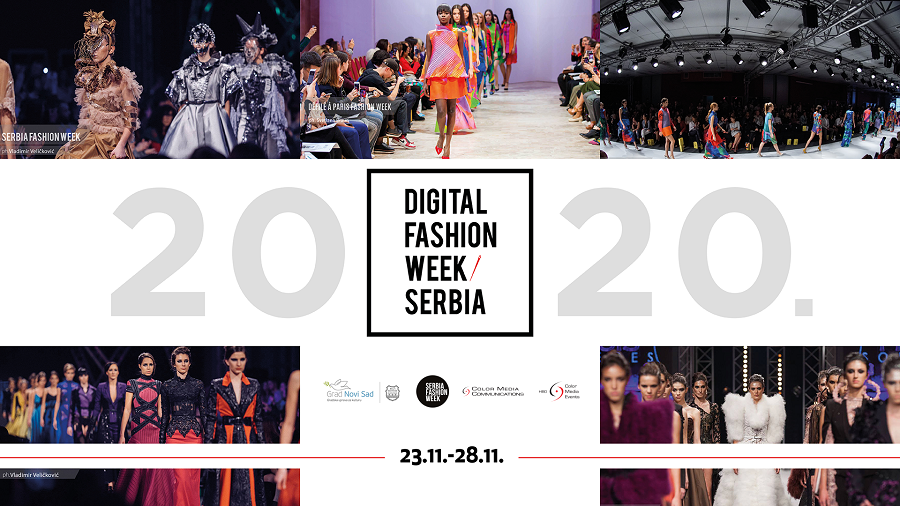 Digital Fashion Week Serbia, organized by Color Media Communications and Serbia Fashion Week, is a digital event where fashion lovers can see relevant Serbian and foreign designers, have the opportunity to enjoy current collections directly from the comfort of their home. In six days from 23.11. to 28.11. every evening from 8 pm, all those interested could follow the program on the YouTube channel Digital Fashion Week Serbia.
The event itself was opened by the Minister of Culture and Information, Maja Gojković, together with welcoming speeches by Svetlana Horvat and Robert Čoban in front of the entire organization.
"The potential of fashion creation as a part of cultural diplomacy, which Serbia has and which it has not fully used, is extremely great. "Italy, France, Great Britain, the USA, Spain have made good use of this, and lately many Asian countries are increasingly catching up with European countries and using the potential of fashion as cultural diplomacy," said Minister Gojković.
---
The topics which we covered after the shows of the creators and their collections are fashion trends, and what awaits us in 2021

---
Recalling the connection between culture and fashion, Gojković pointed out that there is an influence of certain areas of culture, such as filmmaking and music on fashion and vice versa. At the same time, many large fashion houses and brands in the world have foundations dedicated to culture, thus making a great contribution to the development of cultural creativity.
We had the opportunity to host for six consecutive days in one of the many formats a large number of people known to the general public, especially those active on many social networks. Some of them are designers Marija Šabić, Bata Spasojević, Ana Vasiljević, Suzana Perić, Irena Grahovac, Zvonko Marković, influencers Vladimir Gašić, Anastasia Grujić, Dušan Petrović, Katarina Bezmarević, Vojislav Lepojević, actress Vjera Mujović, fashion historian Stefan Zarić and many others .
The topics which we covered after the shows of the creators and their collections are fashion trends, and what awaits us in 2021. One of the main topics being – how young and talented YouTubers, Instagrammers, and Tik-tockers see fashion, and what exactly these networks brought to the scene. Other topics include- fashion from the point of view of fashion editors in Serbia, fashion marketing, sustainable fashion, and meet-ups with Koko Chanel and Milena Pavlović Baril, discussing less popular topics of how education is power for the fashion industry.