Đorđe Rašić, a member of the Zepter Group Executive Board, talks about the company's successes, its innovative projects, plans and highlights all the advantages of the Zepterme complex in Vrnjačka Banja, which will give its tenants a unique experience of enjoyment and relaxation.
Zepter International was founded in 1986 by one of our most reputable businessmen, Philip Zepter, whose name has long been synonymous with worldwide success. As a visionary who refuses to accept obstacles, he has brought his company to the very top but still has innovative ideas and goals.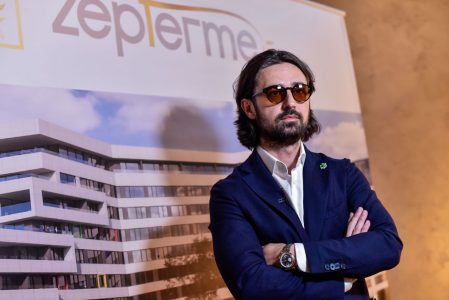 For over three and a half decades, the Zepter Group has not stopped growing, developing and opening a new door to the future with each new step. Thus, guided by its philosophy – "For a better and healthier life" – Zepter Real Estate was founded in 2008. We talked with Đorđe Rašić, the company's executive board member, about the company's business, realized projects and also plans, particularly the exclusive Zepterme complex in Vrnjačka Banja, of which the company is quite proud due to its unique concept and unparalleled quality.
Why have your clients chosen Zepter Real Estate?
Zepter has been around for three decades, operates in over 60 countries around the world and has an enviable reputation thanks to innovative products and magnificent facilities.
---

"Zepterme stands out with its top quality and exceptional materials used in construction"

---
In Serbia, Zepter Real Estate is part of the Zepter Group and is developing one of the largest residential, sales, office and industrial portfolios in our country, which currently consists of over 380,000 square meters of space and 1,000,000 square metres of development projects. Therefore, we have earned the trust of our clients, to whom we pay our full attention.
Which of your projects in Serbia would you like to single out?
We are especially proud of the Zepterme complex in Vrnjačka Banja, which construction will be completed in May 2022. Spanning 30,000 square meters, it will include contemporary and fully equipped hotel apartments, which is a new and unique concept in our market, and as it is located on the Promenade in Vrnjačka Banja, the apartment owners will be able to enjoy all the attractions of this beautiful tourist destination.
What makes the Zepterme complex stand out?
Zepterme stands out with its top quality and exceptional materials used in construction. Our customers get an apartment and everything that they need for daily life and relaxation in one go. The novelty is that the beds in Zepterme will come equipped with the Quanomed mattresses made of 100% natural latex and lined with cashmere and silver, which guarantees a deep rest. Furthermore, each unit will have a separate air conditioner unit, while the complex will also have a heliport on its roof.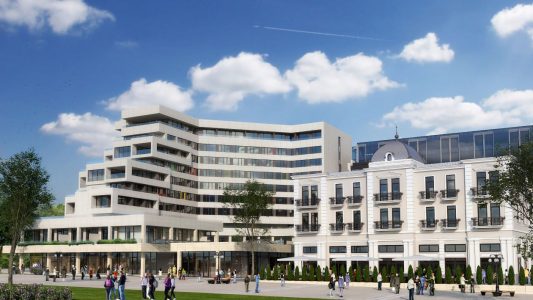 Who are luxury Zepterme apartments intended for?
I like to say that they are intended for everyone. Our motto is – "In favour of life, rest and enjoyment". Their owners will be able to use the spa centre, spanning over 2,000 square metres at very affordable prices. There is also a shopping centre with 22 shops on the ground floor.
What is your next step in Serbia?
Given the fact that spa and mountain tourism is constantly developing, the next steps will certainly be taken in that direction. The next important project will be a hotel on the main square in Banja Luka that will cover 21,000 square metres.