In collaboration with Gallery '73, the Friends of Algeria Association staged the grand opening of an exhibition of paintings by Algerian painters of the younger generation, Professor Said Rahmani and his colleagues Moustafa Aiche and Mokhtar Garadi, who showcased their paintings to the Belgrade audience on January 15th.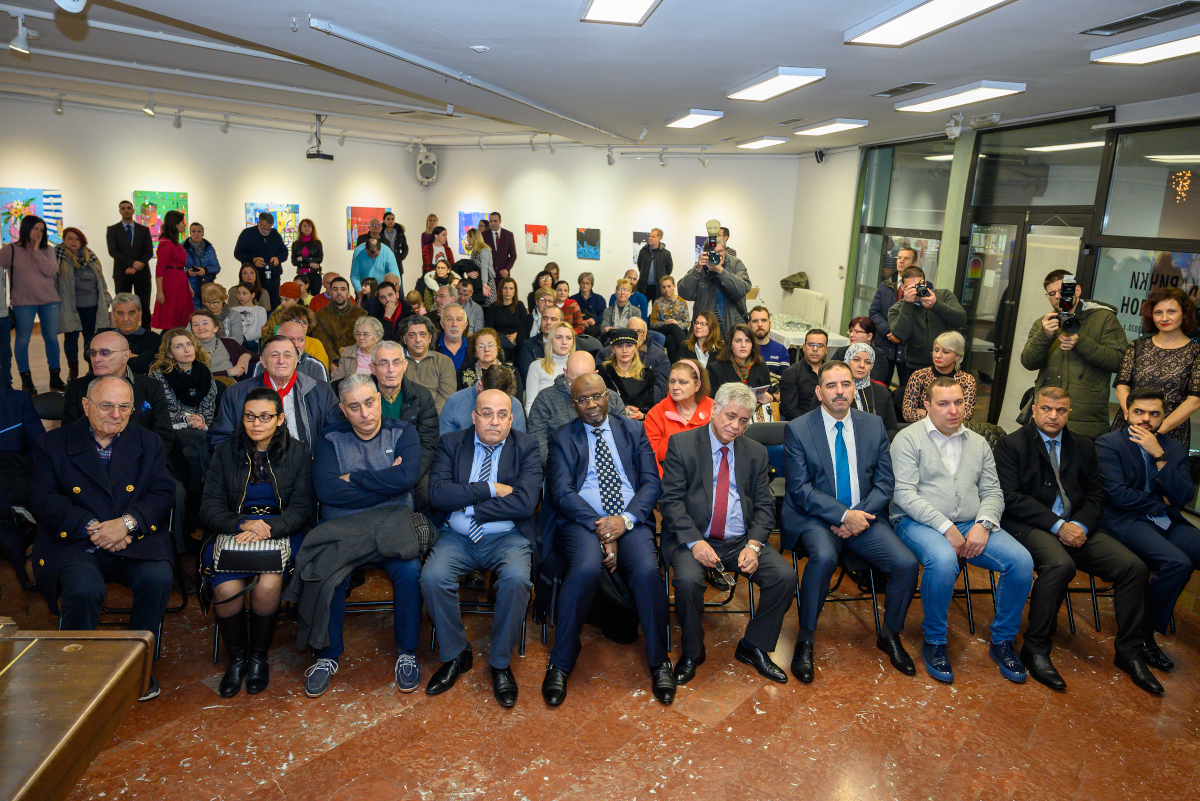 Visitors had the opportunity to get acquainted with the paintings from the last few years. The exhibition showcased Said Rahmani's artwork which was also exhibited at the last Tunisian Bienniale, held in November 2019.
The exhibition was opened by the Ambassador of Algeria, H.E. Mr Abdelhamid Chebchoub, who welcomed the guests. He also thanked Mirela Pudar, Director of Gallery '73,  for her hospitality, and Marko Jelić, President of the Friends of Algeria Association, who successfully organized this cultural event and made it possible for Algerian painters and their artwork to be presented to the Belgrade audience.
In the second part of the evening, the second edition of the book "The Algerian Chronicles", written by Srboljub Manojlović, was presented.