VINCI Airports announced on Friday, June 28, that it had appointed, with the approval of the concession grantor, François Berisot as the new Chief Executive Officer of Belgrade Nikola Tesla Airport.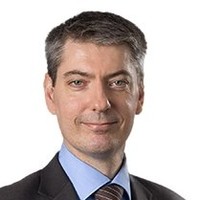 Nicolas Brousse, the current Chief Technical Officer who had held the position of interim CEO since VINCI Airports took over operations in December 2018, will remain in his Chief Technical Officer position. Graduating with an engineering degree from a top-level French Engineering School (Ecole Centrale of Paris), François Berisot is a highly qualified airport professional with 20 years of international experience in the airport industry, covering operations management, commercial and market development, infrastructure renewal and expansion, strategic planning, finance and construction.
He brings to Serbia extensive knowledge of airport operations gained through multiple relevant roles and experience, most recently as the Deputy Managing Director and Chief Financial Officer of TAV Construction in Turkey. Prior to that, he served as Business Development Project Director at VINCI Airports, where he was responsible for supervising major airport projects (PPPs, airport acquisitions and privatisations) in line with the Group strategy.
Before joining VINCI Airports, he had held several operational positions, including as Chief Operating Officer of Queen Alia International Airport in Amman (Jordan), where he oversaw a EUR 850 million expansion-renovation program of the airport under the terms of the 25-year concession agreement.