With the Gala concert, on January 12 at Sava Center, Children's Philharmonic Orchestra is starting with the celebration of the tenth anniversary, by announcing rich program and project: "The Year of Music". Concert repertoire, is specially adapted to the youngest audience, and this part of the program will be in addition to the repertoire of the classical repertoire of the New Year's Concert – recognizable peaces from film classics, for the audience of all ages, who will be able to actively participate and enjoy.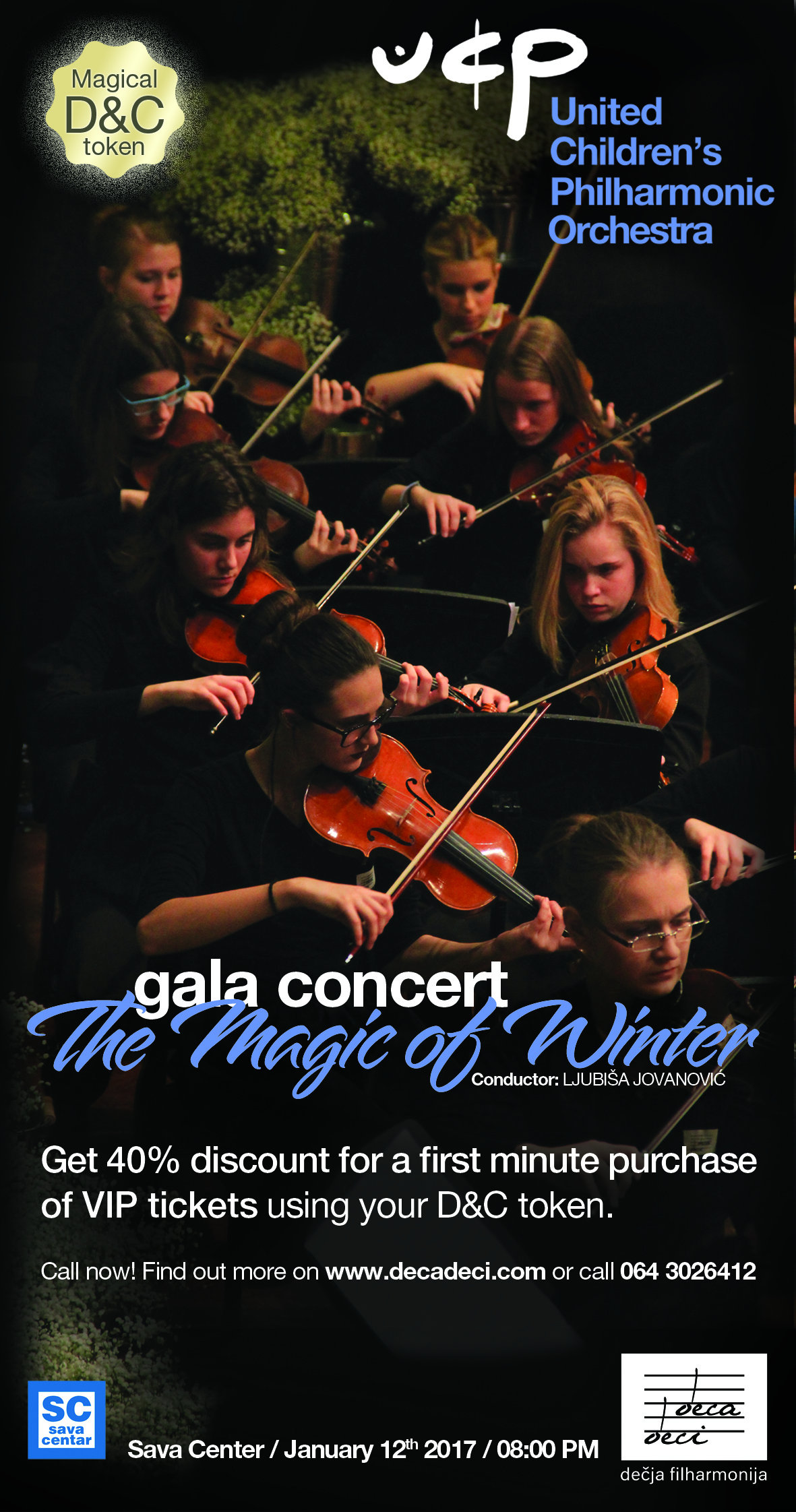 Start the New 2017, with the musical magic of young artists of United Children's Philharmonic Orchestra.
Get 40% discount for a first minute purchase of VIP tickets using your D&C token until December 19th 2016. Call  0643026412 for info!