Last night Hyatt Regency Beograd opened doors of the Studio, new event space. After a series of reconstruction and modernization projects throughout the entire hotel, including guest rooms, hotel lobby, spa and banquet venues, the long-awaited transformation of the famous Focaccia restaurant into a completely new concept has successfully finished.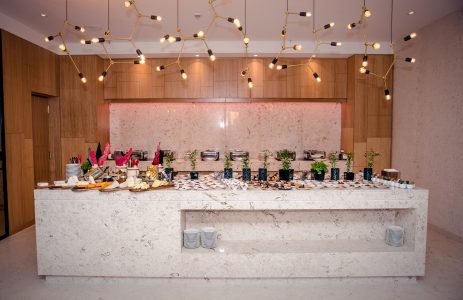 The 460-sqm area displays a unique multifunctional and contemporary decorated space consisting of a foyer and two rooms connected by a movable partition wall that leaves the possibility of connecting them into a single unit. A light, translucent ambient filled with daylight, gives this venue a special ambiance. Although primarily adapted to business needs, in terms of functionality and spatial planning, the marble section preserves the recognizable luster that this hotel has exuded for years. With all its features, audio and video technology, the new space will enable guests to organize meetings, presentations, creative workshops, art exhibitions, weddings, and other forms of formal and informal gatherings with ease.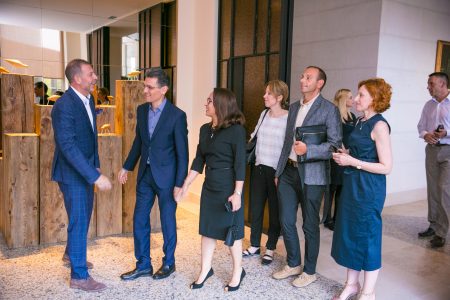 Last night, General Manager of the hotel Mr. Hom Parviz who promised many new projects, successful business deals and a lot of new socializing as they continue with big investments in its business greeted guests of the grand opening.