"I've always wanted the best possible education for myself. Given that I'd known I would study abroad, I realised that the International School was the right choice for me."  This is how Elena Ćuća, who joined the top 1% of Cambridge students in the world, explains her choice of secondary school.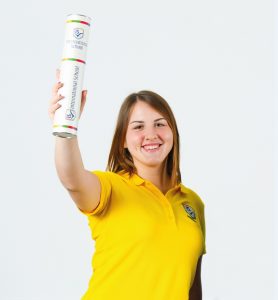 The Cambridge International programme is the perfect choice
The key to the students' success at the International School is the fact that everyone at the school is committed to their full development. The teachers are dedicated mentors who closely follow the students' psychological, social and academic development.
---
"During my four years at the International School, I realised that the Cambridge programme is perfect for me. Not only does the school offer fantastic academic opportunities enabling each student to enrich their portfolio, but it's also a place full of positive energy thanks to the wonderful teachers who truly care about their students and strive to provide them with the best possible education."
---
Creative projects and a comprehensive extracurricular programme
In addition to the official academic programme, the students can enjoy a wide range of extracurricular activities, creative projects and workshops.
"I am happy to say that I participated in different extracurricular activities. My biggest success is the first place in the world in the Owlypia competition in the Science and Technology category, which enabled me to qualify for the global round at Cambridge University."
In the 21st century, the Cambridge education standard offers an ideal model for training students with high academic and professional aspirations. The International School provides a truly different education for truly different students.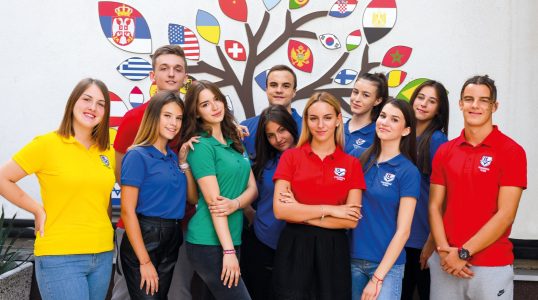 ---
"It suits me because for a long time I've known what field I want to pursue after secondary school, so I needn't burden myself with things I won't need."
---
An excellent academic programme and an innovative approach to teaching
Teaching at the International School is an ideal blend of practice and theory. The school offers your child cutting-edge technology, interactive classrooms and the unique Distance Learning Platform.
The curriculum is fully adapted to the students' needs and competencies. For proof that the International School offers a truly different education, look no further than the universities that have already accepted Elena. So far, I've been accepted at Jacobs University in Bremen, which offered me a fantastic grant covering 95% of the tuition fee for the Chemistry and Biotechnology programme. I will also apply to several universities in the UK, including the prestigious University of St Andrews.
Elena's choice of secondary school is proof that the International School is an ideal environment for young and ambitious students that offers an interactive approach to teaching, creative lessons, modern technology and a comprehensive academic programme.