There is no nation that is not proud of its national cuisine, so gastronomy is a great way to start exploring a new culture. When it comes to stew, it is immediately clear that we are talking about Hungarian cuisine.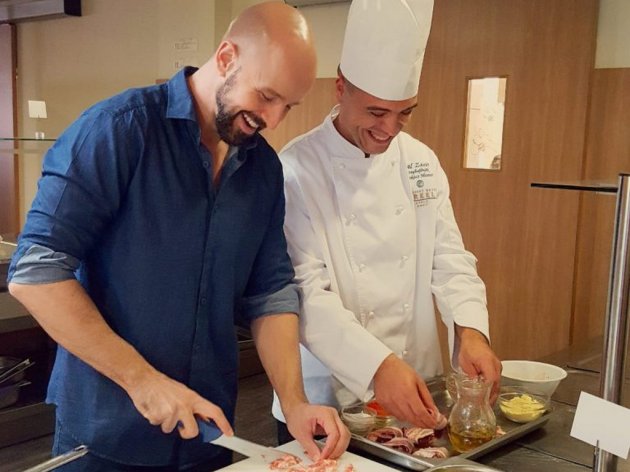 However, the cuisine of our northern neighbor is significantly more diverse and richer than we think, and from October 21 until November 3, it will be presented to Belgrade residents at the Lovac Restaurant.
In cooperation with the Lovac restaurant, Hunguest Hotels, one of Hungary's largest hotel chains, decided to present all the luxuries of Hungarian gastronomy to Belgrade residents and all visitors coming to Belgrade. From October 21 until November 3, 2019, the restaurant menu will include specialties such as celery soup with smoked quail egg and truffles, duck liver with laurel jelly, fish stew with sheep cheese, roast fillet with sweet potatoes, white chocolate and wine jelly mousse, but also indispensable draw cubes.
The a la Hunguest Hotels menu will be designed by hotel chain well-known chefs Ferenc Balint, he earned a gold medal in the Culinary World Cup in the team competition category, and a silver medal in the Culinary Olympics, whose fish stew delighted Gérard Depardieu and László Németh, winner of the silver medal at Culinary World Cup, and bronze medal in the Culinary Olympics. This unique gastronomic experience will be done in collaboration with Hungarian and local chefs. The entire menu will be complemented by exclusive Hungarian wines.
"The Hungarian Days being held at the Lovac Restaurant are a great opportunity for the Belgrade public to get a detailed picture of Hungarian cuisine. I hope that this event will arouse the interest of our friends from Serbia and that they will increasingly visit Hungary, but that they will not only visit Budapest, Szeged or Morahal, but will discover other places. You can be sure that in Hungary, as well as in Serbia, we always welcome our guests with open arms, "said His Excellency, Hungarian Ambassador to Serbia Dr. Attila Pinter.
"Surveys have shown that more than 60% of travelers take photos of food on trips and post those photos, while 70% of those who then traveled and tried the same food, said that photos of friends were decisive when choosing a destination. Our desire is to invite guests from Serbia to try Hungarian cuisine and share impressions with their friends about what they have tasted and seen in our hotels, "said Karmen Kanyo, Sales Manager at Hungest Hotels, adding that the chef's pink cool fruit soup made by Ferenc Balint from Szeged Hotel Forras has more likes and comments than many live and active participants in social networks. "Hunguest hotels are already known as premium wellness and spa hotels, but with this event we would like to introduce ourselves to the Serbian audience as a good gastronomic destination that follows the global culinary trends."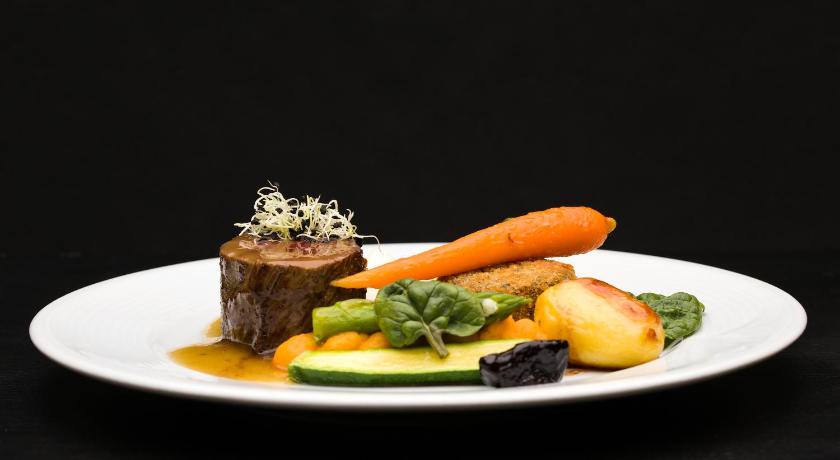 The Hungarian hotel chain Hunguest Hotels owns 27 wellness and spa hotels in Hungary, Romania, Austria and Montenegro. Almost all hotels in the Hunguest Hotels chain are connected to the most famous bathing complexes and spas, and some of them have their own thermal springs. All hotels are located in pemium locations such as Budapest, Szeged, Gyula, Balaton, Heviz (the largest biologically active, medicinal thermal lake in the world), Tapolca, Hajduszoboszlo ("Rheumatics Mecca"), Eger, Galyateto, Lilafured … In addition to the thermal medicinal waters, numerous swimming pools, slides, water attractions and spa facilities, the hotels also provide excellent facilities for the organization of conferences, meetings, corporate trainings, exhibitions and similar events. Whether guests come to Hungary for gastronomy, active holidays, business commitments or wellness & spa pleasures, Hunguest Hotels will cater to the needs bouth of  families and older guests as well as those looking for active holidays and trips.