The Charity Bazaar organized by IWC in Belgrade will take place on December 9th at Sajam. This tradition is going back many years, and it was always a big success. Experience the holiday season in the special way by buying the products from different countries, interesting presents for you or your loved ones or simply enjoy the drinks and foods offered on the spot. Among the mix of stalls there will be something for everybody, from books, clothing, specialties from different countries. Meet the people who represent them.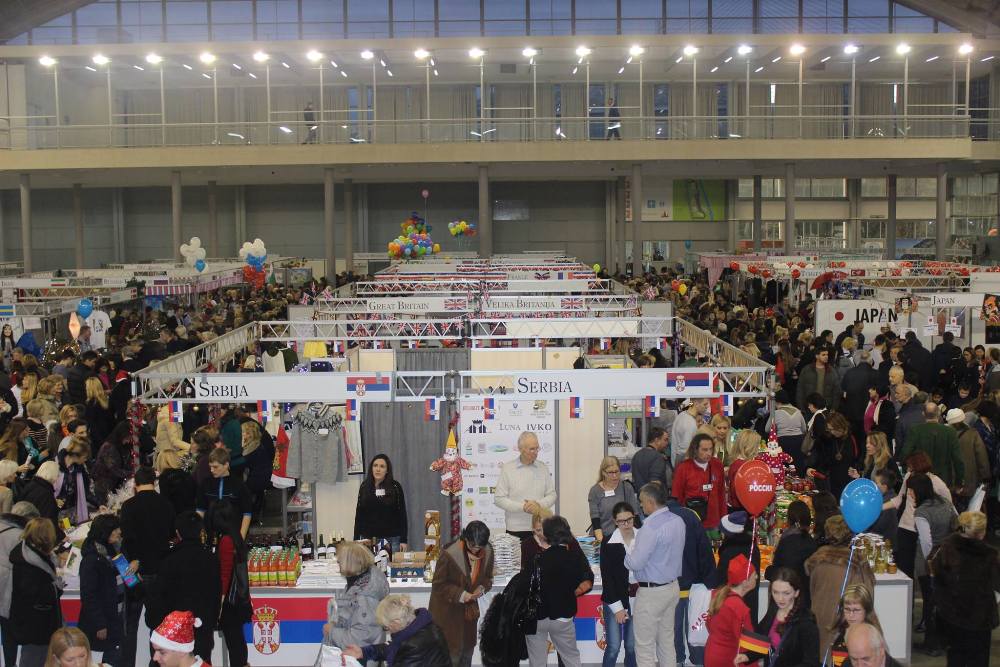 It will be also entertainment and a cultural program. And most importantly – there will be raffle with various prizes like donated by some of the best local hotels or a bottle of excellent local wine and many other nice things. Don't miss it.
Proceeds from the Charity Bazaar go to assist the neediest in Serbia. The beneficiaries are carefully selected by the Charity Committee of the Bazaar.