Quintessentially is the best and most awarded global 24/7 luxury lifestyle management company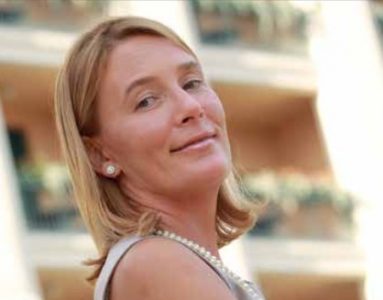 Katarina Larisa Ham (Lara Ham) is the president of the Quintessentially Club for South-east Europe, the world's most luxurious lifestyle club. Quintessentially Lifestyle was launched in London in December 2000 by co-founders Aaron Simpson, Ben Elliot and Paul Drummond, and today is the only global concierge club without competition.
What makes Quintessentially so special?
— Quintessentially is the best and most awarded global 24/7 luxury lifestyle management company. Our service is tailor-made for every single one of our members. The most important thing that we do for them, our members, is that we save their time, and consequently their money. Each member gets their own assistant, or a Lifestyle Manager as we call it, who will do their best to build a trustworthy relationship with the member and really get to know him/her and his family. Based on what the Lifestyle Manager learns about the member's lifestyle and needs, he/she will not only fulfill the member'srequests, but also proactively offer what he/she thinks the member might like. Secondly, Quintessentially is the most exclusive of all luxury concierge companies. We can give our members access to the world's most exclusive events, sold out concerts, invitation-only fashion shows and parties… Whether for exclusive or practical day-to-day requests, we simply will not take no for an answer. If a member is spending Christmas away from home and wants a fully decorated Christmas tree to be delivered to his hotel room, we will arrange that for him. If a member wants to meet Mark Zuckerberg and spend the day at Facebook headquarters, we will make it happen. If a member wants to propose to his girlfriend in a spectacular manner, we will make sure that the moment will be as unforgettable as possible. Finally, Quintessentially will not only stay on one request. If a member wants to travel and asks us to book a hotel for him, we will do not only that, but also recommend the best restaurants, best local experiences, we will arrange a transfer from the airport to the hotel and back… Our service encompasses the whole experience, and we devote ourselves completely to our members. That is what makes Quintessentially so special.
Pay special attention to famous stars such as Madonna, Gwyneth Paltrow, Mick Jagger? What exactly does their membership include and what part of work do you do for them?
— Since Quintessentially is a private member's club and all information is kept private (of which we are very proud of), I cannot disclose such details. The thing about Quintessentially is that the media often talks about us like we are a service for the most extreme requests only: making a last-minute booking of a luxury yacht in the south of France, or organizing a birthday party with a performance by Madonna or some other superstar. Of course, such requests happen from time to time, but most requests that we do for our members in general are very practical, and not extravagant.
Do you have members in Serbia, and what are the interests of those members?
— We do have members in all Adriatic countries and also in Serbia. Our members are people who love and want to experience the very best life has to offer, but lack time, knowledge or connections that could help them really get those experiences. We regularly receive requests from Serbian members, and sometimes those requests are very interesting and creative. It makes me and my team very happy to know that members from our region have such great ideas, which showcases that they know everything about the latest global trends and that they go to all the same places as every other global trendsetter (such as Art Basel, Victoria's Secret Fashion Show, Roland Garros and Wimbledon finals, but also booking tables at prestigious restaurants such as Noma in Copenhagen and arranging luxury vacations in St Barts).In Serbia, we have not only private members, but corporate members as well. It also makes us very proud that Serbia hosts many events that attract attention from worldwide. Events such as 24 Hours of Elegance and Ethnology Fest, along with unique places like Emir Kusturica's Drvengrad, are the ones that we personally recommend to our members from around the world. Our Quintessentially global manager also spent time in our region: she was a guest at a wedding hosted in Belgrade, and we also organized a dinner party in Korčula and Dubrovnik for our Elite members, who are all extremely influential people in business world.
What makes your company better than other concierge companies?
— In 2016, Forbes magazine listed Quintessentially as the world's best luxury concierge company. Also, Quintessentially won some of the world's most prestigious travel and concierge awards such as Conde Nast's Best Concierge Company, the Leading Hotels of the World's Top Producing Agent and World Travel Awards' Europe's Leading Luxury Lifestyle Club. Quintessentially has the best of both worlds: local knowledge and global network. We have more than 60 offices worldwide, with our staff speaking 35 languages. Our service is virtual, however, so all the local knowledge is accessible to our members, regardless of their location. All our services are personalized and we approach our members proactively. We are there for our members in every aspect of their lives: from day-to-day errands that we gladly do for them, so that the members can have more free time and less stress, to grand events that we strive to make even more special. All in all, we want to give our members nothing less than a royal treatment.