This prestigious apartment complex, which is currently in the final phase, is the first choice of anybody who is looking for a perfect escape from everyday obligations and stress, including the singer Jelena Tomašević
Last weekend, Zepterme's exclusive hotel apartments in Vrnjačka Banja proudly opened their doors to numerous media outlets. This prestigious building, which is in its final stage of construction, already looks irresistible and luxurious. Journalists had the opportunity to find out about the benefits of this famous spa resort and an oasis of peace and health, during a two-day visit to the Zepter Hotel, where they were accommodated.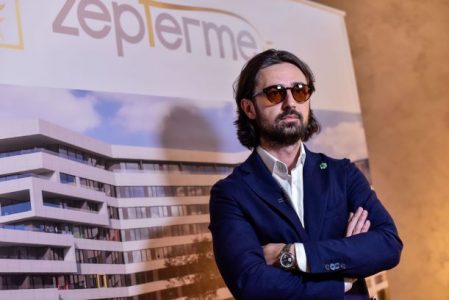 During the tour of the construction site, on behalf of the investor Zepter Real Estate, a member of the company's executive board, Đorđe Rašić, thanked everyone for coming and showed all the advantages of this apartment complex:
"Thank you for joining us in such large numbers and I hope that this is just the beginning of our friendship. Zepterme is an exclusive facility, envisaged as an oasis of peace for anyone wanting to escape from everyday stress and obligations. The unique complex, consisting of fully equipped one-, two- and three-bedroom apartments, is the first of its kind in our country and is designed as a state-of-the-art place for relaxation. It incorporates top quality materials, doors and windows, tiles, parquet floor, furniture, kitchen elements, household appliances and electronics because the comfort and convenience of our tenants always come first."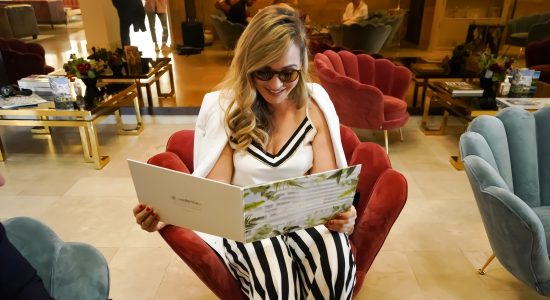 Popstar Jelena Tomašević was also one of the many people interested in the Zepterme apartment, and during her visit to Vrnjačka Banja, she wanted to know all the details about the project, visit the show apartment, as well as those apartments that are in the final phase of construction.
She was especially impressed by the additional benefits of Zepterme, i.e. a shopping mall on the ground floor that will have shops ranging in size from 22 to 204 square meteres, that will sell products for all generations.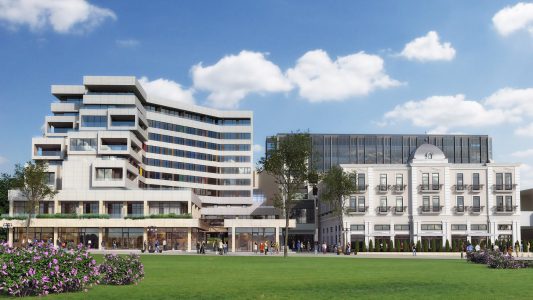 The Spa & Wellness zone with a gym, sauna, salt room, jacuzzi and floating therapy help tenants to achieve a balance of body, mind and spirit and completely relax.            
Given the quality, it is not surprising that one-bedroom Zepterme apartments have already been sold, while two- and three-bedroom apartments, ranging in size from 43 to 183 square meters, are waiting for their new owners. Construction is going according to plan and this magnificent complex is expected to be completed in May 2022.