As the first hotel in Serbia, Mercure Belgrade Excelsior was awarded the ALLSAFE label, which indicates that the hotel has implemented hygiene and cleaning standards that exceed local and international requirements.
Following the current developments in the field of prevention and stopping the spread of SARS-CoV-2 virus causing COVID-19 disease, hotels around the world, as well as in Serbia, were challenged to provide their guests and employees with a safe stay in their premises, so they can ensure a safe return to business.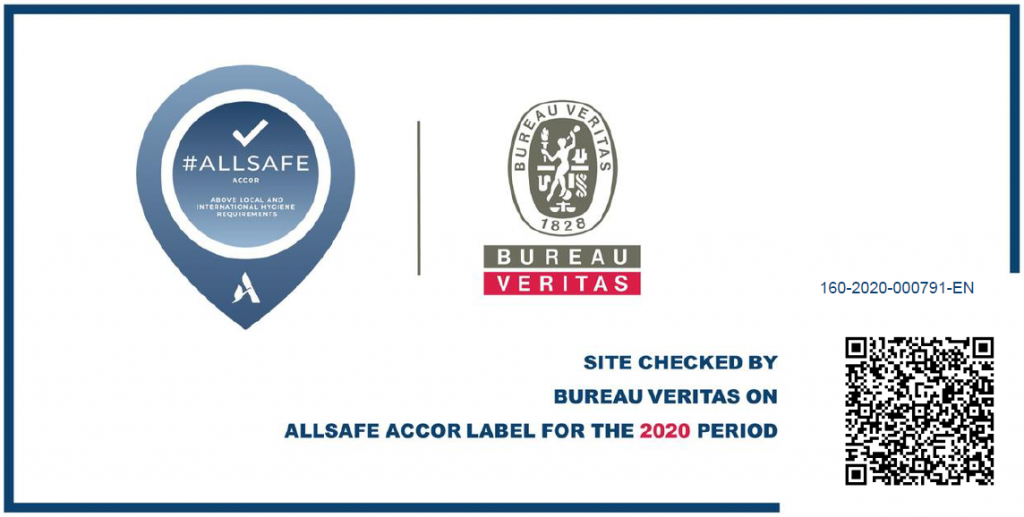 Since the very beginning of the pandemic, all major hotel chains started to establish health and hygiene standards that will enable and provide a safe hospitality service. Thus, the ALLSAFE label was created in a collaboration between the ACCOR group and Bureau Veritas, the famous international accreditation company and a global leader in testing, inspection and certification. The ALLSAFE certificate denotes hotels that have implemented international as well as local health and safety standards in their business practice. The ALLSAFE label sets sanitary standards for Accor hotels around the world and enables the reopening and safe operation of catering companies in Europe.
During last week, Mercure Belgrade Excelsior was inspected by Bureau Veritas auditors and having passed the exhaustive inspection process successfully, was marked as the first safe to stay hotel in Serbia.
This proves once again that Mercure Belgrade Excelsior Hotel and ACCOR  is the market leader, not only in the offer and services that provides to its guests but also in the security and safety measures applied to guarantee best possible protection for its guests and employees alike, said Zafiris Lampadaridis General Manager at Mercure Belgrade Excelsior Hotel.