There is a high depletion of mineral resources in the EU, which is why Serbia should adequately valorize them
Mining has been done in this part of the world for 8,000 years, and it was the backbone of progress, cultural development, and the economic, political and military power of the medieval Serbian state. After the Second World War, the mining sector played a significant role in the reconstruction and economic development of the war-ravaged and devastated country and was the leading economic branch. Stagnation occurred in the period after the wars from the 1990s and NATO bombing, but today, this sector is on the rise again. We talked with the director of the Mining Institute in Belgrade, Milinko Radosavljević, PhD, about the potential and the future of mining, but also the environmental protection in the mining sector.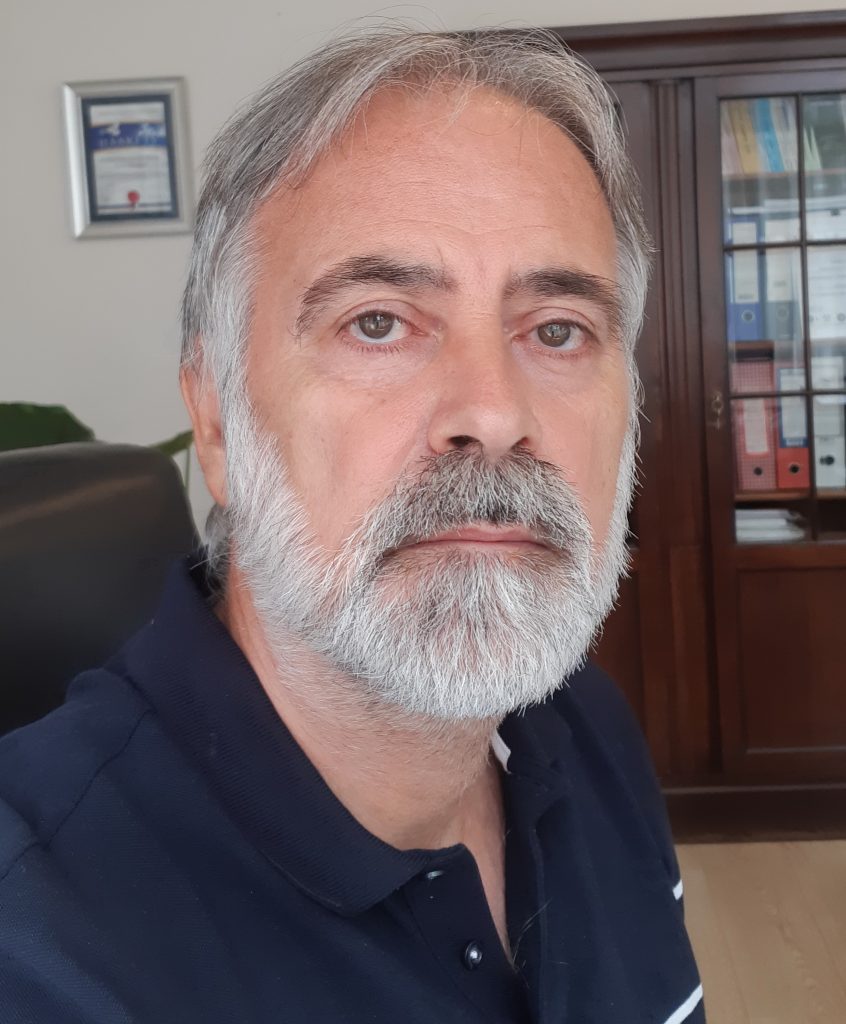 How developed is mining in Serbia and what kind of potential and reserves does our country have?
 Numerous mineral raw materials, and metal ore deposits (copper, lead, zinc, silver, gold, nickel, antimony, cadmium, iron, chromium, manganese, molybdenum, cobalt, bismuth, magnesium, lithium, etc.), coal, crude oil, gas and oil shale have been registered on the territory of Serbia, as well as over 50 non-metallic mineral raw materials (asbestos, barite, magnesite, feldspar, quartz, clay, kaolin, decorative and technical stone, marl, gypsum, zeolite, graphite, pine, etc.), 17 types of raw materials used for making jewellery, over 160 natural thermal water springs, about 300 mineral water springs, etc. In active mines, by digging out the ore, the determined reserves change, decrease, remain unchanged or increase depending on new geological research. Given that, for almost three decades, there has been no precise data on what has been excavated and explored, we can only talk about potential reserves, and they are undoubtedly significant.
---

We need to find a model of strategic partnership between the state and foreign capital

---
The exploitation of mineral raw materials used in power production is one of the strategic economic pillars of our country in terms of preserving energy stability, bearing in mind that over 70% of electricity is obtained by burning coal. Despite the unfavourable environmental trend and the great campaign against the use of coal, in the next few decades, this will continue to be the most important energy resource, of course with the gradual introduction of renewable energy sources, which in my opinion are still limited. I would also like to point out that the Electric Power Industry of Serbia (EPS) has around 2.5×109 tonnes worth of exploitation reserves of coal, which ensures the safe supply in the energy sector in the next 50 years. We should not forget the large reserves of lignite in Kosovo and Metohija, over 12×109 tonnes.
Mineral resources are a real, strategically significant potential of Serbia, which is not renewable and is of even greater importance given the high depletion of these resources in the EU, which is why they should be adequately valorized in Serbia.
Many experts believe that mining could be the main trump card of our economy. What else needs to be done to make that happen?
 This is a segment that can significantly increase the economic growth of our country in the long run.
The most important thing is that it requires substantial investments. I won't focus on the problems in the legislation at this point, because the Law on Mining and Geological Research, which is currently in force and expected to be amended, is no longer an obstacle for the owner of capital to invest money in research and then in opening mines. My dilemma is how much the state directly benefits from each such project.
On the one hand, mineral wealth is our potential and it would be best for the state and our companies to take part in it. However, bearing in mind that huge investments are needed for that, the only solution is to create space for foreign capital. This is frequently happening today. In addition to the ore rent that the state collects, which should be higher, and all other benefits, we need to find a model of strategic partnership between the state and foreign capital, so that most of the profit remains in this country, while the interests of foreign investors are respected. That balance must be found for the state to preserve its interests, without selling its mineral wealth for nothing. Of course, sustainable development and environmental protection must be the priorities.
How much attention has been paid so far and how much attention we should continue paying to environmental protection in the mining sector?
 In addition to being a mining engineer, I have been dealing with ecology for many years in various ways. I think that environmental protection deserves a lot more attention. I would like to point out several aspects in the process itself, where the Ministry of Mining and Energy has relevant competencies and issues work permits, and the Ministry of the Environment, which gives consent for protection measures and monitoring. However, the question remains whether everything binding for the project developer is implemented in practice. I think that we have a big problem here and that both Ministries, each in their domain of responsibility, do not have the appropriate human resources to monitor that to the end of the project. We simply do not have enough inspectors to control the implementation of mandatory environmental protection measures.
The Mining Institute has its place and role in this issue. One of our laboratories deals with environmental protection, primarily by measuring ambient air quality and noise levels in the environment. I would like to especially highlight the references we have when it comes to measuring the emission of pollutants into the air. This primarily relates to large furnaces, i.e. thermal power plants, with which we have extensive experience. I would also like to mention the calibration of continuous pollutant metres at our power plants.
Of course, we also do studies by which we assess the impact of mining facilities on the environment, remediation and reclamation projects, etc. Furthermore, our experts are members of several committees working on relevant laws and regulations.
The Mining Institute marked its 60th anniversary in 2020. Although, this is quite a lengthy period, could you tell us how did the Institute contribute to Serbian mining?
The Mining Institute has authorized more than 5,500 studies, investment programmes and projects for the mining economy in the country and abroad (over 10 countries around the world). There is almost no significant mine in the former Yugoslavia (including Serbia, of course), where our institute has not contributed to the improvement of production, technological modernization, increased efficiency, environmental protection and work safety with its project solutions. Based on our projects, new mining technologies were introduced, as well as over 70 mines with complete infrastructure were opened, more than 40 plants for the preparation of mineral raw materials and coal cleaning were put into operation, and more than 30 ash and slag dumps were built. The institute has also implemented more than 60 scientific research, development and innovation projects and patented 11 technologies and procedures. Many of these projects have been implemented in Serbia. We have also made an important contribution to Serbian mining by publishing books on mining, mining geology and the like. I would also like to mention that the Mining Institute has been yielding experts for decades, with many of them becoming distinguished university professors. I'll stop here because it's really hard to list all of our activities over the past 60 years.
---

Ecology has no alternative while mineral raw materials are not renewable and limited

---
What is the future of the mining sector (mining industry) like and the future role of the Mining Institute in the sector's development?
 Mining is a branch without which all that we have today and all the benefits of new technologies that have become an integral part of every human life on this planet are simply unimaginable. The problem is that mineral resources are not renewable and there will be a shortage of many of them in the future. Our mineral wealth is certainly substantial and in that sense, we should be extremely rational in its exploitation, while keeping in mind future generations. In the future, this activity will simply continue to develop, and following our country opening to foreign investments, new deposits will be explored and conditions will be created for the opening of new mines. I must once again mention that we should be careful here and protect, above all, our country's strategic interests by forging partnerships, precisely so that the bulk of the profit remains in Serbia.
Another important thing for the future to mention, which is already happening, is that the public, non-governmental organizations and environmental movements are exerting more pressure, trying to stop projects that are potentially damaging to the environment. This will be a big problem because the current mistrust that prevails and is directed towards every investor, must be taken into account. There should be a compromise and measures that should be acceptable to the interests of the local community, on the one hand, and the state, i.e. the owner of the capital, on the other. This means that ecology has no alternative and that a lot will be done to implement protection measures for any project in question. Of course, state institutions need to do their job too. First of all, there should be adequate supervision by inspectors who should be efficient and timely, because all projected measures relating to protection and monitoring of the state of the environment must be binding and applied without compromise.
The Mining Institute will play its role as before, by creating new solutions following the needs of mining companies. Also, scientific research work should not be neglected, for which our institute is accredited.