President of the German-Serbian Chamber of Commerce (AHK Serbia), Dr Ronald Seeliger and Rector of the University of Belgrade, Ivanka Popovic, signed today the agreement on cooperation for the purpose of professional development of students, their better connection with the labor market and presenting the work of the company-member Chamber.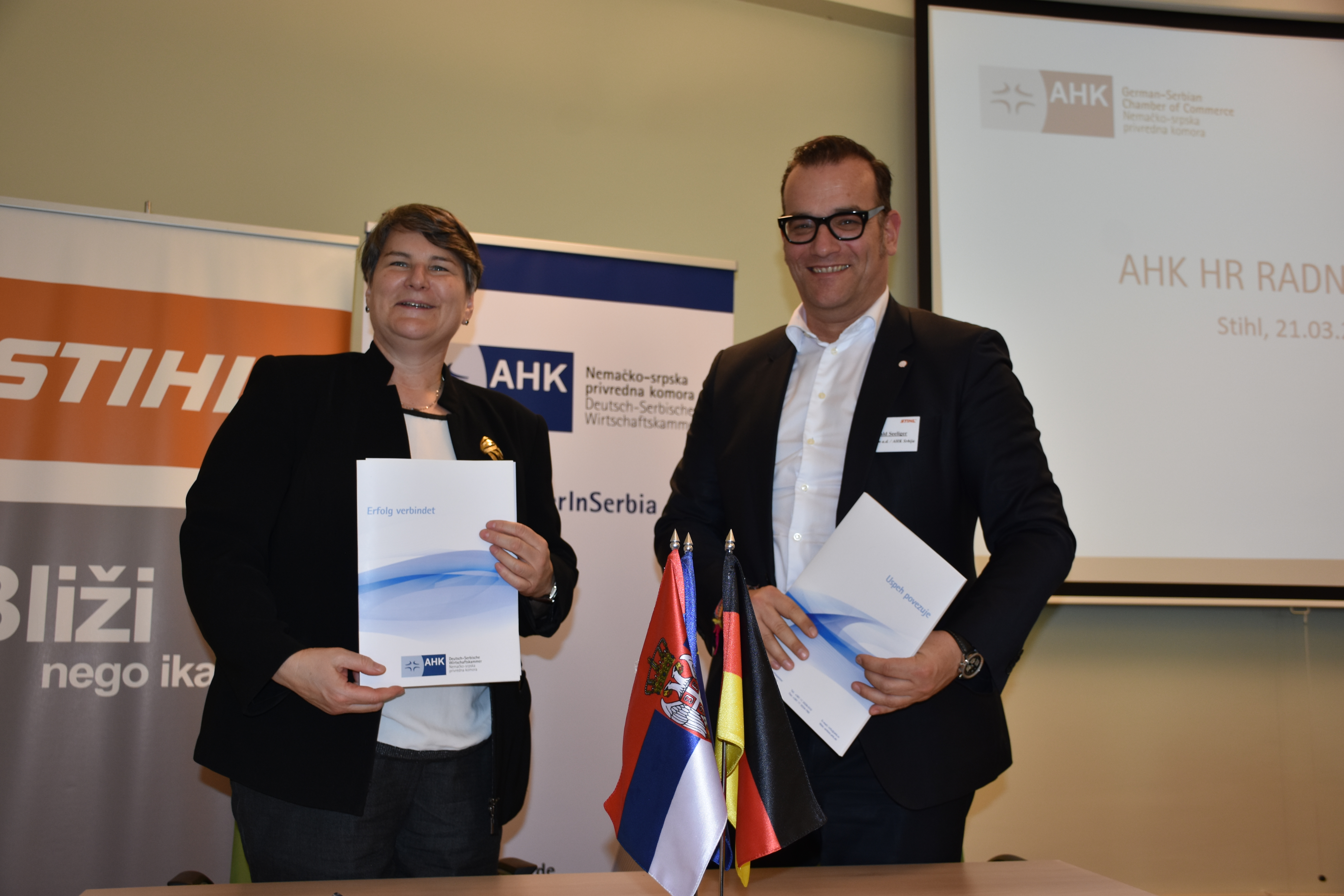 Initiative "Model of German business to work experience" of the German-Serbian Chamber of Commerce and Industry, The University of Belgrade is intended for students of the final years of elementary and master studies at the University of Belgrade who want to gain first work experience and thus improve their chances in the labor market.
President of the German-Serbian Chamber of Commerce Ronald Seeliger at a regular meeting of the AHK HR Working Group, who was attended by about 50 HR managers in the largest German companies, spoke about opportunities for improving professional practice programs in German companies operating in Serbia. Tom when he announced that the Chamber and the University of Belgrade will enable an online platform this year where members of the AHK of Serbia, as well as other companies with German non-members capital, will regularly publish open practice positions in their companies.
"Professional practice should be an integral part of the teaching process in the basic and master studies of all
faculties in order to connect theoretical and practical knowledge. It's not a rarity that candidates with work experience in the requested area gets a job before those who may be more qualified for the job – but only on paper ", said the president of the AHK and emphasized that often an employer, even if at that moment he did not plan to recruits new employees, recruits candidates who during their practice prove to be high-quality and valuable.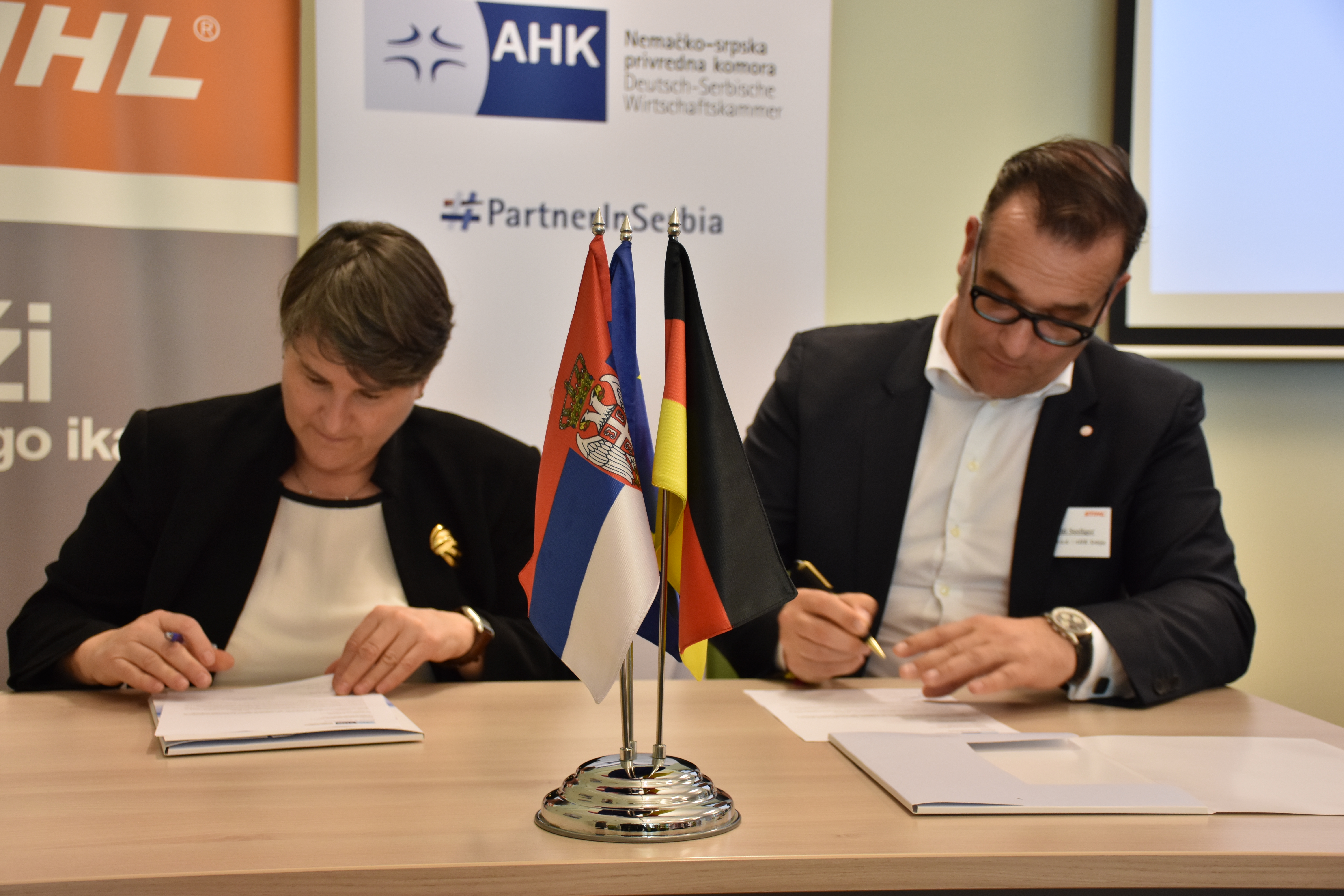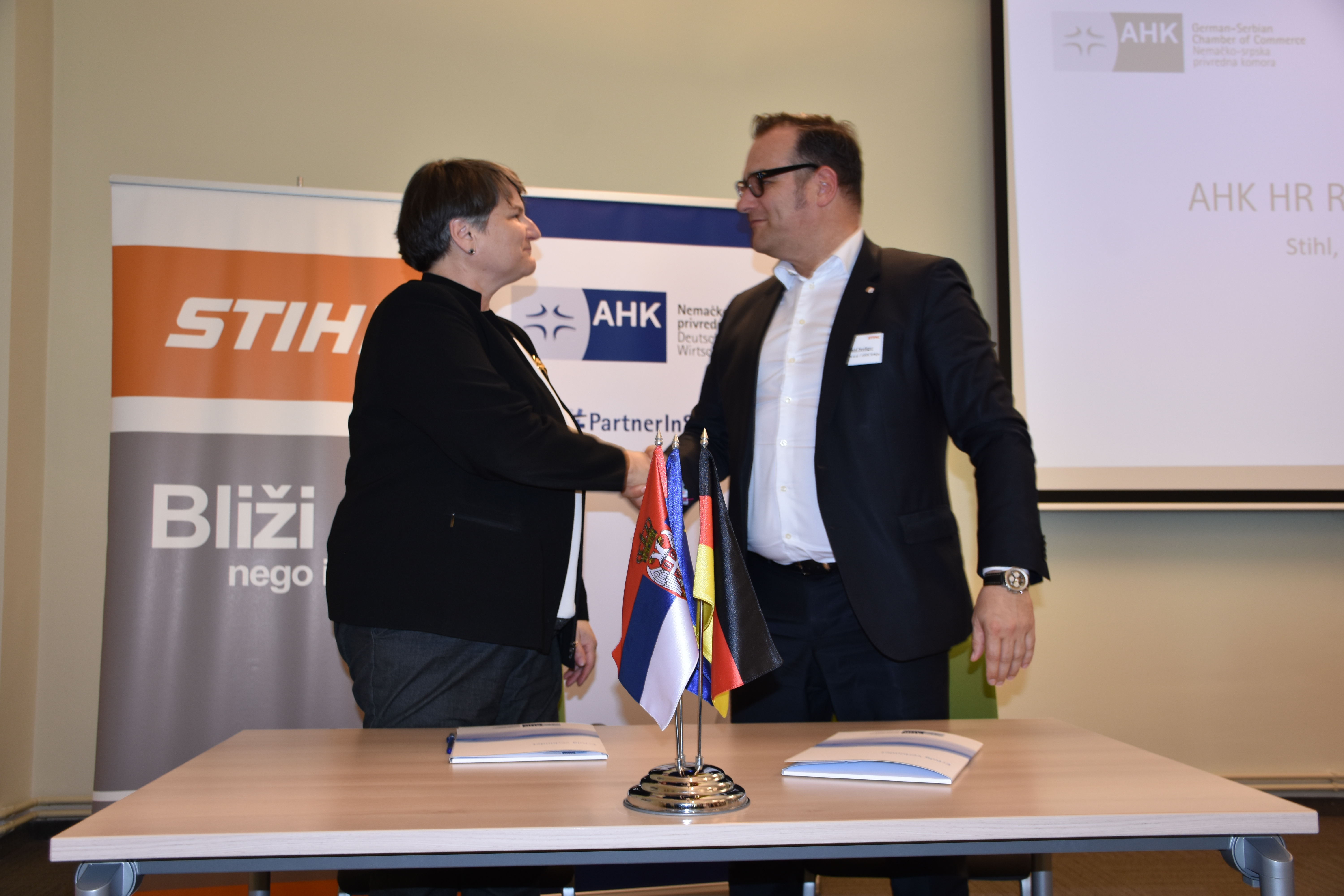 Rector of the University of Belgrade Ivanka Popovic pointed out that the signing of the Agreement on Cooperation is very important significant for the University and will inform students about the portal through its communication channels German-Serbian Chamber of Commerce and the possibility of practicing internships.
"The University of Belgrade wants to enable its students to gain professional experience in successful ones companies in Serbia that operate according to the leading international standards. We think this is extremely useful for all parties, both for students and for companies, and for higher education institutions that should strive to raise the level public-private partnership ", the Rector concluded.
An example of college and company collaboration The Faculty of Technology and Metallurgy in Belgrade has a long cooperation with the company Hemofarm in the domain creating highly qualified personnel. Thanks to the efforts of former students now working in Hemofarm, curricula were supplemented with 10 subjects in the direction of pharmaceutical engineering, and they were done there are also significant advances in the practical work of students as, for example, through support for equipping pharmaceutical clean rooms. This company has good cooperation with other faculties in the country.