On the occasion of the celebration of the 60TH anniversary of the establishment of diplomatic relations between Rabat and Belgrade, the ambassador of His Majesty the King of Morocco to Serbia, H. E. Mr. Mohammed Amine Belhaj opened the exhibition of photographs under the title "Morocco-Serbia: sixty years of renewed friendship" on October 2, 2017. in the Military Museum Gallery at Kalemegdan.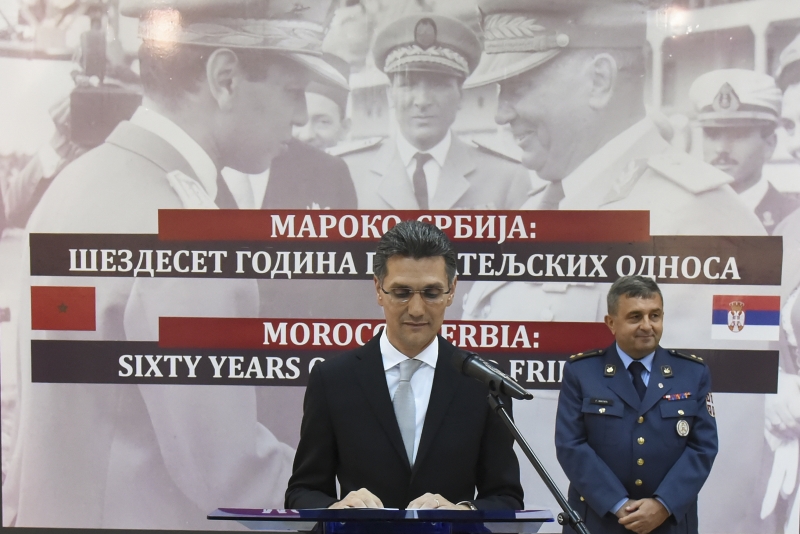 The exhibitions were attended by representatives of the Ministry of Defense, Brigadier General Dusan Zarkovic, State Secretary at the Ministry of Labor, Employment, Social and Veterans Affairs, Nenad Neric, Ambassador of Brazil, H.E. Izabel Kristina de Azavende Hervet, Arne Sanes Bjornstad, Ambassador of the Kingdom of Norway, Mr. Michel Saint-Lot, UNICEF Representative in the Republic of Serbia, and many others.
This exhibition is a reminder of the excellent relations which unite the Kingdom of Morocco and Serbia, heiress of former Yugoslavia, and highlights the role played by Morocco as a founding member of the Non-Aligned Movement.