Vasil Hadzimanov Band  performs on the 25th of June at Bitefartcafe Summer Stage club, in Kalemegdan
 After three month brake, Muscology Barcaffe Sessions continues with its concert actitvities.This organization is not giving up on its mission to enrich everyday life with good music by announcing the concert of one of the most appreciated Serbian pianists, Vasil Hadzimanov. Vasil Hadžimanov Band will perform on the 25th of June at Bitefartcafe Summer stage, in Kalmegdan.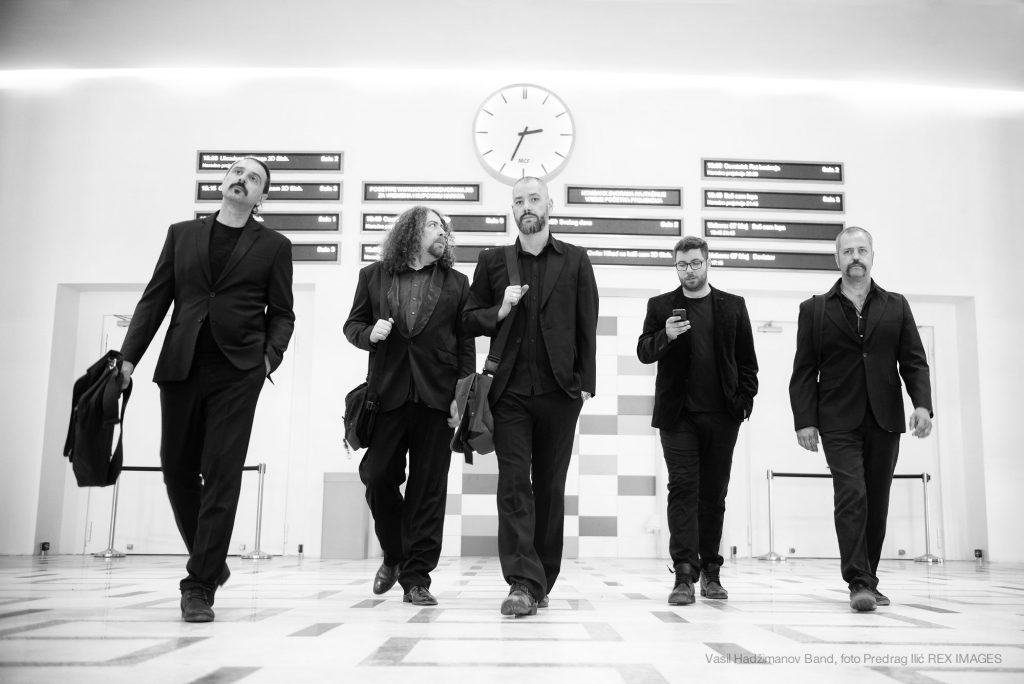 Fighting side by side for quality music and creativity, Vasil Hadzimanov's band is certainly the best way for Musicology to continue to live and breathe, during this times when the most important thing is that musicians, promoters and audiences are one.
Vasil's idea of combining Balkan traditional, folk rhythms and western, modern music styles (jazz, funk, rock, progressive, world music …) is completely authentic in his music, and is a unique approach to jazz music.
Vasil Hadzimanov Band released their first album "11 Reasons for …" in 2001,  under the Serbian label PGP-RTS, and the first print sold out in just three months. In 2002, they also won the "Beovizija" Festival award "Best Debut Album of the Year".
In 2002, Vasil Hadzimanov Band joined Goran Paskaljevic and his film crew on a documentary about Belgrade, for ARTE television. For this documentary Vasil composed music, and the band, led by their percussionist Bojan Ivkovic, acted and played music in the film. In this period, Vasil's music could also be heard in the film "011 Belgrade", by young Austrian director Michael Pfeifenberger, and in the film "When I Grow Up, I will be a Kangaroo."
They released their second album "Kafanki" in 2003, under the PGP-RTS label, which they successfully promoted throughout Europe. That same year, VHBand won the award "Best Instrumental Album of the Year" at the festival "Suncane Skale" in Montenegro.
In November 2003, VHBand performed at the "Enter Music" festival in Belgrade, sharing the stage with the famous Joe Zawinul and his band Zawinul Syndicate. Hearing how the band sounds live, Zawinul personally invited Vasil and his band to play in his new club "Joe's Birdland" in Vienna (Austria), in the spring of 2005.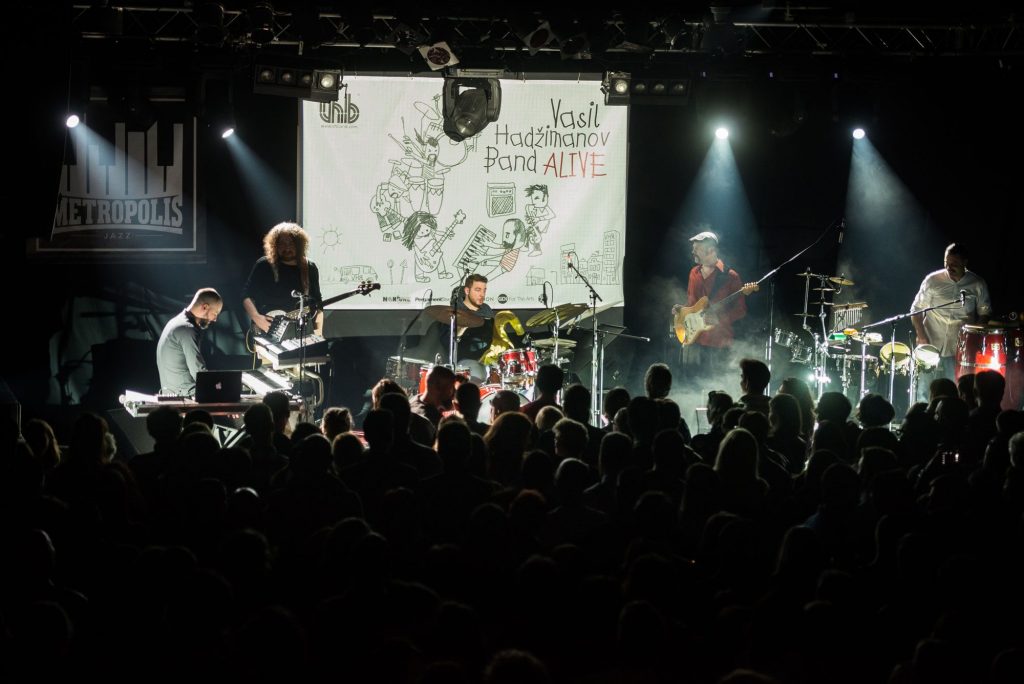 VHBand was invited by violin virtuoso Nigel Kennedy to perform with him at his big Belgrade concert in June 2004. This experience, and this performance were a pleasant surprise for both, the performers, and the numerous audiences.
In August 2005, VHBand presented Balkan music at the big world exhibition Expo 2005 Aichi in Japan, and were the only representative of Serbia and Montenegro. The Band experienced great success and had the highest number of visitors (over 3000) on the EXPO DOME scene, a record thus far. This event was recorded in the documentary film "Bridge Eternal", written and directed by Natasha Hadzimanov.
VHBand held three very notable concerts in Paris, in November 2005, within the traditional Cultural Centers of Europe Jazz Festival "Jazzy Colors", again representing their country.
In March and August 2006, they played two greatly attended and welcomed concerts in Trieste (Italy). In the spring of 2006, Vasil composed music for the film "The Heartbeat" by director Mika Aleksic, which was presented at numerous film festivals.
Tickets for this concert can be purchased via tickets.rs, online or on their seling spot.